There are many different drug and alcohol support groups available to provide encouragement and accountability as part of addiction treatment and aftercare.
According to the National Institute on Drug Abuse (NIDA), attending support groups during and after treatment for drug or alcohol addiction can help a person maintain their sobriety. The Substance Abuse and Mental Health Services Administration (SAMHSA) seconds NIDA's assertion that group recovery settings provide positive peer support and accountability to keep from using.
To be most effective, NIDA says this type of support must be readily available and no one treatment works for everyone. Many support group leaders acknowledge this point by individualizing their programs to better meet their members' needs. Some peer groups represent specific viewpoints such as women-only, men-only, people of religious or non-religious origins, varying sexual orientations, teens and veterans.
Many groups are also designed to address the specific substance a person is addicted to, whether it's alcohol, marijuana, cocaine, methamphetamines, prescription medications, dual recovery, etc.
Types of Addiction Support Groups
There are many types of addiction support groups. These peer-led self-help groups differ from group therapy or substance abuse treatment groups in that they are not specifically designed for therapeutic purposes. This does not mean they don't provide therapeutic effects.
Support groups give people in recovery a safe place to build encouraging relationships, share experiences, be accountable, instill hope, debunk excuses, cope with challenges and introduce constructive change into their lives. Additionally, most groups are anonymous, which allows members to speak openly while retaining their privacy. Many addiction treatment programs make attendance at one of these support groups mandatory.
12-Step Programs
The most commonly known addiction support groups are those that provide a 12-step program to recovery. These groups include the following: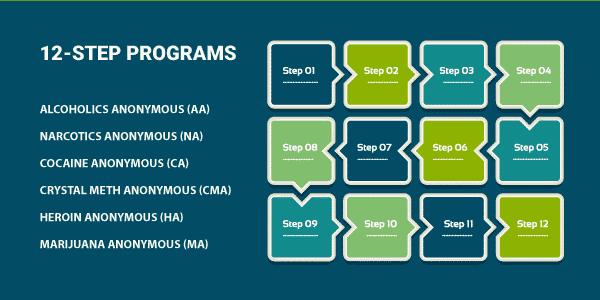 AA has been around since the mid-1930s. The initial program called for the recognition of a higher power from which a person is given strength to overcome their addiction. Since its inception, though, other non-faith-based groups have formed under the same brand and method. However, no groups are exclusionary.
While the AA method was first proposed in conjunction with alcohol recovery, the method is now used for other types of addiction recovery as well.
The 12 steps are guiding principles that outline a course of action for a person in addiction recovery. They are largely centered around a "spiritual awakening," as well as a change in a person's overall thinking.
Members are encouraged to secure a sponsor — a more experienced person in recovery — to help them through the process.
The American Psychological Association (APA) summarizes the 12 steps to include the following:
Admitting you cannot control your addiction
Recognizing a higher power that gives you strength
Examining your past errors, especially against others
Making amends for your errors
Learning to live a new life by adopting new behaviors (a fresh start)
Helping others with addictions
Support Groups for Family Members
Family members and friends can also benefit from support groups using the 12-step method. Groups such as Al-Anon and Nar-Anon offer programs directed at helping family members and friends recover from the effects of their loved one's addiction.
All family and friend support group meetings are also confidential. And while there is no cost to attend, tradition seven of the program (there are 12 traditions altogether) requires that each group is fully self-supporting, meaning they cannot accept outside contributions.
Interested members are also encouraged to get involved in public outreach. This is also a part of step 12 that gives members an opportunity to spread hope to others going through similar experiences and inform them of the program and help it provides.
SMART Recovery
SMART Recovery is a science-based 4-point program. It is described as a mental health and educational program with a focus on changing behavior.
It uses cognitive-behavioral (thinking-doing) psychotherapy called REBT, or Rational Emotive Behavior Therapy. The idea is that your thinking guides your feelings, which direct your actions. So, by changing your thoughts, you can effectively change your actions.
Started in 1994, the program is much newer than AA. It differs from AA in that it is not faith-based or spiritual in nature. You do not have to admit powerlessness or strength derived from a higher power. Instead, the program aims to empower people to take control of quitting by understanding what causes their self-destructive behaviors.
Also, SMART Recovery does not focus so much on the past and "righting wrongs," except to learn from it moving forward.
Finally, SMART Recovery does not promote meetings-for-life. Instead, when you successfully complete the program, you have the option to graduate or stay and help others get through the program.
SMART Recovery focuses on four key areas of awareness and change. These include:
Motives and Goals: understanding motivation to use and reasons to quit
Beliefs: self-defeating thoughts that one cannot refuse the urge to drink
Emotions: increasing self-acceptance and one's ability to manage life's problems without using
Behaviors: committing to a positive and healthy lifestyle
Support groups provide necessary encouragement and accountability for people in recovery from addiction. Attending a support group as a part of a comprehensive aftercare plan can reduce the risk of relapse.
Finding Addiction & Mental Health Support Groups
Support groups can now be found by phone, online and in person. SAMHSA provides different ways to find help with alcohol and drug addictions and associated mental health problems. Its national helpline can be reached at 1-800-662-HELP (1-800-662-4357). The round-the-clock helpline offers information and treatment referrals. The service is confidential and free. It can be used by people battling addiction and their family members.
Other helpful phone numbers include:
National Drug Helpline: 1-888-633-3239
National Suicide Prevention Lifeline: 1-800-273-TALK (1-800-273-8255)
Veterans Crisis Line: 1-800-273-8255 (press 1) or text 838255
Disaster Distress Helpline (for help coping with stress, anxiety or depression after a disaster): 1-800-985-5990
Lesbian, Gay, Bisexual and Transgender National Hotline: 1-888-843-4564
**Available Monday-Friday, 4 p.m. to 12 a.m. EST and Saturday, 12 p.m. to 5 p.m. (EST)
Your Life Your Voice Hotline (pre-teens, teens and young adults): 1-800-448-3000 or text VOICE to 20121
**Available 12 p.m. to 12 a.m. CST)
Caregiver Support Line: 1-855-260-3274
In the event of an emergency — such as an overdose — always call 911.
SAMHSA's online Behavioral Health Treatment Services Locator can also help people find nearby addiction and mental health treatment facilities located in the U.S. and U.S. territories.
Other helpful websites include:
If you or a loved one is struggling with addiction, attending a treatment program can be the beginning of the recovery process. The Recovery Village® has facilities across the country ready to serve you. Reach out to a representative today at 855.578.8443 for more information or visit our local rehab resources to find help in your area.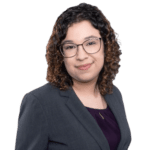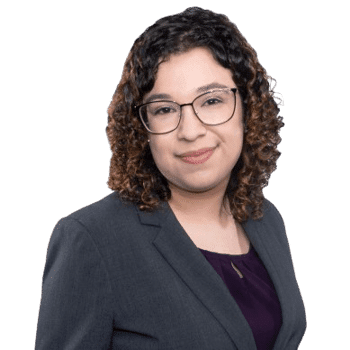 Editor – Melissa Carmona
Melissa Carmona puts years of writing and editing experience to work helping people understand substance abuse, addiction and mental health disorders.
Read more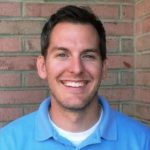 Medically Reviewed By – Eric Patterson, LPC
Eric Patterson is a licensed professional counselor in the Pittsburgh area who is dedicated to helping children, adults, and families meet their treatment goals.
Read more
Sources
---
National Institute on Drug Abuse. "Principles of Effective Treatment." Principles of Drug Addiction Treatment: A Research-Based Guide, January 2018. Accessed May 27, 2020.
Substance Abuse and Mental Health Services Administration. "Recovery and Recovery Support." April 23, 2020. Accessed May 27, 2020.
Medical Disclaimer
The Recovery Village aims to improve the quality of life for people struggling with substance use or mental health disorder with fact-based content about the nature of behavioral health conditions, treatment options and their related outcomes. We publish material that is researched, cited, edited and reviewed by licensed medical professionals. The information we provide is not intended to be a substitute for professional medical advice, diagnosis or treatment. It should not be used in place of the advice of your physician or other qualified healthcare providers.