With teletherapy, people with substance use disorders can receive therapy services over the internet or phone. Learn the options, benefits and drawbacks of telehealth services to decide if it's right for your recovery.
With advances in technology, online counseling, telehealth and teletherapy services are becoming more common and effective forms of mental health treatment. Addiction treatments were once restricted to in-person meetings, but can now happen anytime and anywhere with a reliable internet connection.
What is Teletherapy?
People looking for online addiction treatment may ask questions like:
What is teletherapy?
How does online counseling work?
Are telehealth services right for me?
Will my insurance pay for these services?
Teletherapy and telehealth are general terms used to describe several mental health services that occur at a distance. Any therapy session where the client and the therapist aren't in the same room at the same time usually qualifies as teletherapy. Though individual experiences will differ, telehealth appointments can accomplish many tasks like:
Initial assessments to determine the most appropriate level of care
Psychological and psychiatric evaluations to offer a diagnosis and prescribe helpful medications
Medicine checks to monitor the effectiveness of medications
Therapy appointments to help reduce mental health and substance use symptoms, improve well-being and prevent relapse
Case management appointments to access additional community support like education, employment, financial and housing assistance
Telehealth statistics demonstrate how these services are becoming more commonplace. According to the Department of Veterans Affairs, about 12% of vets received telehealth in 2016, with rates expected to increase in the future. Of those using the service, 92% reported being satisfied with the option.
Looking for teletherapy services? The Nobu app can help! It is free and for anyone that is looking to reduce anxiety, work through depression, build self-esteem, get aftercare following treatment, attend teletherapy sessions and so much more. Download the Nobu app today!
Examples of Teletherapy
As technology evolves, teletherapy services change as well. Some currently-used telehealth examples include:Telehealth Services
Telephone support. Telephone calls are frequently used in telehealth for medication checks, therapy over the phone and more.
Email. Although email often cannot have instant back-and-forth conversations, they may be an effective way to communicate with a provider outside of regular working hours or between appointments.
Text Message. Text messages have various roles in telehealth. Appointment notifications systems can alert clients to upcoming appointments, and text-based therapy can offer an alternative to verbal communication styles.
Videoconference. Any technology that blends elements of voice and video over the internet is a videoconference. Video therapy and video counseling allow people to see and hear their mental health and substance use professionals. Telehealth video more closely reproduces the feeling of an actual face-to-face meeting. As advances emerge, telehealth video options will likely continue to improve as well.
Mobile Apps. Teletherapy apps downloaded on computers, tablets and phones can provide numerous telehealth services in one complete package. Someone utilizing an online counseling app could chat with their therapist, schedule a recurring appointment, speak to a prescriber and request a medication refill all in one place.
Future teletherapy services could also grow to include options that people cannot even imagine today, making them even more beneficial and effective for clients and professionals alike.
Telehealth in Substance Abuse Treatment
Telehealth is used to address many physical and mental health diagnoses, including chronic conditions like diabetes and strokes. Online and distance therapy techniques are also frequently used for mental health conditions like substance use disorders.
Telehealth and teletherapy services are used for nearly all levels of addiction and substance use treatment. Currently, the most frequently used telehealth options for substance abuse are:
Computerized screenings and assessments: Medical staff can perform tests and evaluations live over the internet. Clients can also complete online surveys that a professional reviews afterward.
Telephone-based recovery support: Support groups attend meetings over the phone and internet rather than in-person to encourage peers in recovery.
Telehealth therapy: Appointments over the phone and internet with a professional therapist help identify and resolve issues that threaten a person's recovery.
In addition to these forms of telehealth for substance use, people in recovery report the greatest interest in other emerging forms of treatment like:
Video-based therapy
Text appointment reminders
Recovery support chats
Mobile recovery apps for during and after treatment
Motivational text messages
Clients in substance abuse treatment report wanting to use technology more often than what their current recovery treatment providers offer. According to a recent study:
Only about 5% of people are currently using a mobile app for treatment, while more than 40% wish they were.
Only about 13% of people currently receive text appointment reminders, while almost 70% would like to.
Only about 7% of people in addiction treatment receive recovery support chats, while more than 53% are interested in them.
Based on these findings, it's likely that the use of telehealth will grow to become a more integral component of addiction treatment in the near future. If you have not yet experienced online addiction counseling with a mental health provider, you may very soon.
Pros and Cons of Telehealth
Like all other forms of treatment, there are numerous pros and cons of telehealth services for addiction and mental health treatment. Someone who is considering shifting their treatment towards online counseling should consider the benefits and risks.
Benefits of Telehealth
Convenience. Therapy without the hassle of leaving the house is a major benefit of teletherapy. Teletherapy providers hope people will be more likely to attend treatment without barriers like transportation, childcare or anxiety when leaving home.
Cost. Since there is no need to commute to a physical appointment, teletherapy sessions can mean reduced or no transportation costs, childcare costs and less time away from the office.
Flexibility. Early mornings, late nights, weekends and other times when traditional therapy services are limited may be more widely available for telehealth. A professional working from a separate location may not be as restricted as an office with typical business hours.
Availability. For people living in rural communities, treatment options could be limited or undesirable. With telehealth options, people who live far away from urban centers can have access to more providers in their state or even across the country.
Risks of Telehealth
Information security. Inquire what safety and security measures will be used to protect your personal information when choosing a provider.
Insurance coverage. Because telehealth services are still a not widely-used form of treatment, insurance companies may or may not cover all available telehealth services. Be sure to contact your insurance provider to discuss your policy before beginning treatment. Some telehealth providers, including Nobu, can also help you verify your coverage.
Unreliable technology. Though technology has become faster and more reliable than ever before, it is not perfect. If your internet connection goes out or you have poor reception, this can interfere with your telehealth session. Make sure your device is working well, up-to-date and your internet connection is stable before scheduling telehealth services.
Impersonal. Sharing personal information with a therapist or medical provider requires some level of trust and confidence. Teletherapy physically separates the client and provider, which can feel impersonal and disconnected to some people. If talking on the phone, texting or joining a videoconference is highly uncomfortable for you, find a telehealth service that uses a different method or consider in-person treatment.
The pros and cons of online counseling for one person may not match the opinions of others. Each person must weigh their future treatment options carefully to decide if teletherapy is right for them.
Online Substance Abuse Counseling at The Recovery Village
If you or a loved one are interested in moving from in-person substance abuse therapy to teletherapy, the Nobu mental health app is an excellent resource. Licensed professionals offer effective individual and group treatment and therapy services with the convenience, flexibility, and security you deserve. Online treatments with The Recovery Village can be part of your journey towards a lasting recovery.
Feel free to contact one of the helpful specialists at The Recovery Village to find out if online telehealth services are right for you and your recovery.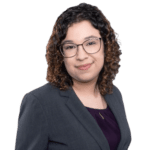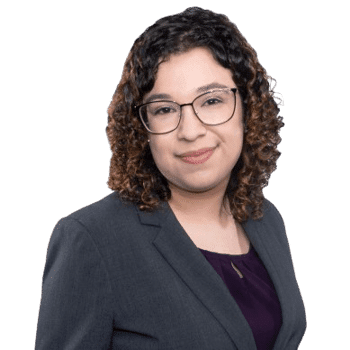 Editor – Melissa Carmona
Melissa Carmona puts years of writing and editing experience to work helping people understand substance abuse, addiction and mental health disorders.
Read more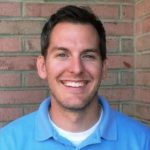 Medically Reviewed By – Eric Patterson, LPC
Eric Patterson is a licensed professional counselor in the Pittsburgh area who is dedicated to helping children, adults, and families meet their treatment goals.
Read more
Sources
---
Department of Veterans Affairs. "Fact Sheet: VA Telehealth Services." Accessed March 27, 2020.
Molfenter, Todd; Brown, Roger; O'Neill, Andrew; Kopetsky, Ed; Toy, Alexander. "Use of Telemedicine in Addiction Treatme[…]tion Characteristics," International Journal of Telemedicine and Applications. March 11, 2018. Accessed March 27, 2020.
Substance Abuse and Mental Health Services Administration. "Telehealth: Start-Up and Resource Guide." October 2014. Accessed March 27, 2020.
Medical Disclaimer
The Recovery Village aims to improve the quality of life for people struggling with substance use or mental health disorder with fact-based content about the nature of behavioral health conditions, treatment options and their related outcomes. We publish material that is researched, cited, edited and reviewed by licensed medical professionals. The information we provide is not intended to be a substitute for professional medical advice, diagnosis or treatment. It should not be used in place of the advice of your physician or other qualified healthcare providers.