For those curious about substance abuse counselor jobs, our guide will provide you with everything you need to know about this fulfilling career.
Substance Abuse Counselors and Clinical Therapists: What They Do and How to Become One
Substance abuse counselors, who are also referred to as Clinical Therapists or Addiction Counselors, play a significant role in a client's recovery journey at our company. They help people to manage drug or alcohol addiction in a variety of ways, offering insight and advice on what to do throughout long-term recovery. These professionals spend many years acquiring the skills necessary for the role, and they are often driven by an underlying passion for helping others improve their lives. They may have struggled with addiction themselves or they may have seen it firsthand through the experiences of loved ones. Regardless, they want to help others recover.
Substance abuse counselors are needed to help close the treatment gap, which has prevented millions of Americans from receiving the help they need. In 2018, 21.2 million people needed treatment, but only 3.7 million were able to receive it. Fortunately, advances in telehealth have expanded the ability of substance abuse counselors to reach more patients, and their importance is expected to grow even more in the future.
Whether you are interested in becoming a substance abuse counselor or are simply curious about the role, the following is a general overview of job duties, educational requirements, experience and credentials needed.
What Does an Addiction Counselor Do?
In general, substance abuse counselors provide resources and knowledge to people struggling with substance use disorders. They teach their clients effective coping mechanisms to deal with their cravings and help them adopt healthier behaviors that replace the misuse of drugs or alcohol. Treatment may include:
Group and individual therapy using approaches such as cognitive-behavioral therapy (CBT) and dialectical behavior therapy (DBT)
Behavioral and medical interventions
Educational programming
Prevention strategies
Counselors may work in different settings, including recovery centers, detox facilities, sober living facilities, hospitals or clinics. They may treat inpatient clients at the facility and help outpatient clients maintain long-term recovery.
Types of Addiction Specialists
Different types of addiction specialists require varying levels of experience, education and certification. The most common types include:
Addiction Psychologists: These professionals work to diagnose and treat mental health issues that co-occur with addiction.
Addiction Psychiatrists: These are doctors who focus on the physical and mental aspects of addiction and mental health issues, and they can prescribe medication.
Addiction Medicine Physicians: These doctors provide comprehensive care to patients, including evaluation, diagnosis and treatment.
Interventionists: These individuals create a plan to help persuade people into seeking treatment, typically with the help of the person's family members and friends.
Substance Abuse Social Workers: People in these roles provide ongoing therapy and support to clients, helping them maintain long-term recovery and transition into substance-free lives.
Recovery Counselors/Coaches: Also known as life coaches, these individuals help clients readapt to daily life and thrive in recovery.
Related Topic: Addiction treatment specialists
How to Become a Substance Abuse Counselor
The degrees, certifications and licenses required vary greatly from one specialty to another, but the typical requirements are as follows.
Education and Degree Requirements
At a minimum, substance abuse counselors need a bachelor's degree. However, counselors will need graduate degrees to increase the scope of what they can do, such as providing addiction counseling in their own private practice.
Psychologists, psychiatrists and physicians are doctors, and these roles require medical degrees. Social workers typically require a master's degree, while recovery coaches and interventionists do not necessarily require a specific degree.
Residency and Clinical Experience
Many graduate degrees require that students receive professional training through an internship or practicum. Additionally, most states require that substance abuse counselors complete a number of supervised training hours before becoming licensed. For example, someone at an undergraduate level may need to spend 4,000 to 10,000 hours working under supervision. Individuals with master's degrees may need 1,000 to 4,000 hours.
These requirements differ depending on specialty. For example, an addiction medicine physician must complete a residency to receive a medical degree and be eligible for a medical license.
Substance Abuse Counselor Certifications
Certifications are provided by The Commission on Rehabilitation Counselor Certification and the National Board of Certified Counselors. These are specialty certifications, and many employers require substance abuse counselors to have one.
State Licensure and Continuing Education
Generally, a substance abuse counselor can be licensed after receiving their master's degree. Some states do allow those with undergraduate degrees to receive licenses and work under supervision. However, all states require counselors with private practices to have a master's degree and license. Additionally, state licensing boards may ask for transcripts, recommendations and information about internships.
Substance abuse counselors are also required to take part in continuing education each year for licensure renewal. These requirements vary from state to state and are usually available on the state licensing board's website. There are many places to receive continuing education in person or online, including through The Recovery Village.
What to Expect After Schooling and Training
After receiving a degree, certificate and license, substance abuse counselors will usually search for a place to put their skills to use. There are a few things counselors can expect while starting their careers.
Occupational Outlook for Addiction Counselors
The U.S. Bureau of Labor Statistics predicts the demand for addiction counselors will rise by 22% by 2028, which is over four times the average job growth rate. The median pay in 2018 was around $44,630.
Demand is expected to grow for a few reasons. The criminal justice system is finding people with drug-related crimes are less likely to commit them again if they receive treatment. As a result, many are given mandatory treatment and counseling as part of their sentencing. Additionally, telehealth services are growing in popularity, which allows people in underserved or rural areas to receive much-needed recovery resources.
How to Find a Job
Certifications, high-level degrees, continued education, letters of recommendation from professors and valuable internship experiences help candidates stand out in the job market. Speaking with professors and attending conferences can help graduates build a network of potential employers.
Online job boards and listings specifically for addiction counselors provide a multitude of opportunities. There is also a growing number of telehealth opportunities that allow counselors to provide online counseling services.
About Addiction Specialists
Available Positions at The Recovery Village
The Recovery Village has several facilities throughout the United States, and we are always looking to add new professionals to our team of industry-leading experts. In addition to positions at one of our facilities, jobs are also available nationally through our telehealth platform. Our evidence-based approach to addiction treatment has made us one of the first organizations to be designated as a Blue Distinction Center for Substance Use Treatment. We are accredited by The Joint Commission, and our staff collectively holds over 3,000 professional credentials.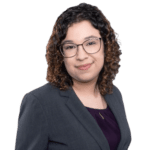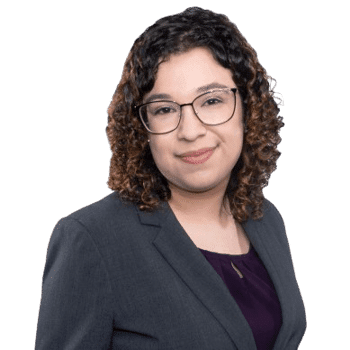 Editor – Melissa Carmona
Melissa Carmona puts years of writing and editing experience to work helping people understand substance abuse, addiction and mental health disorders.
Read more
Medically Reviewed By – Nanci Stockwell, LCSW, MBA
A dynamic leader and award-winning business strategist, Nanci Stockwell brings years of industry experience in behavioral health care to her role at Advanced Recovery Systems.
Read more
Medical Disclaimer
The Recovery Village aims to improve the quality of life for people struggling with substance use or mental health disorder with fact-based content about the nature of behavioral health conditions, treatment options and their related outcomes. We publish material that is researched, cited, edited and reviewed by licensed medical professionals. The information we provide is not intended to be a substitute for professional medical advice, diagnosis or treatment. It should not be used in place of the advice of your physician or other qualified healthcare providers.