You can become a clinical director of an addiction treatment center, but it will likely take a license, a master's degree and years of experience in health care.
Behavioral health centers employ a variety of staff members who provide care for patients. Without someone orchestrating the entire team and evaluating program implementation, problems can easily overwhelm the delivery of patient care.
The clinical director is the person who oversees and implements a variety of clinical functions, including staff training, supervision, regulation compliance, patient progress, budget spending and much more. Because this individual takes on many different duties, they typically need a graduate-level degree and expert-level skills in communication, management, organization and other leadership-related competencies.
What Does a Clinical Director Do?
A clinical director's duties are fairly similar across different medical settings, but daily tasks may differ from one facility to the next. For example, one organization may ask the clinical director to manage medical records maintenance, while another might expect them to take charge of quality assurance programs.
Universally, the primary duties of a clinical director include:
Supervising and managing staff members
Providing and overseeing training programs and evaluations for staff
Directing and organizing policy implementation
Maintaining compliance with regulations
Depending on the organization, clinical directors may also play a financial role by helping create budgets, reporting expenditures and supervising billing processes. They may also coordinate services among multiple facilities, present reports in board meetings and develop policies.
What Is Needed to Become a Clinical Director?
There is no specific route a person must take to become a clinical director, meaning people can gain the necessary skills and experience in many different ways. However, there are some universal requirements candidates must meet involving their education, experience and licensure.
Characteristics and Core Competencies
Being a clinical director means being highly competent in many administrative and leadership skills. The most important characteristics and competencies include:
Management: Clinical directors must be able to communicate effectively with staff, patients and individuals in other leadership roles. This requires expert-level time management and problem-solving skills.
Leadership: As someone who trains and evaluates staff members, the clinical director must be able to lead by example, create and enforce expectations and foster an environment where staff and management can work well together.
Professionalism: The clinical director must always act professionally. As a leader within the organization, they set the expectations for staff members, patients and even community leaders. A large part of the job requires communicating with others as the face of the business, so professionalism is of utmost importance.
Health care and business knowledge: The clinical director must have a solid understanding of the health care system and its inner workings. They'll need awareness of their staff and patients' experiences throughout the health care process. They must also understand the business side of things, such as policy implementation, regulations, budgeting and other administrative tasks.
Education and Suggested Degrees
At a minimum, candidates will need a bachelor's degree in a field related to general health care or administration, such as life/medical science or clinical/health care administration. However, many job postings ask for applicants with a master's degree in clinical administration or a related degree with relevant experience.
Suggested Credentials for CDs
Many organizations, including The Recovery Village, require clinical directors to be licensed medical professionals or have certain credentials. The licenses and credentials that most other facilities and we accept include:
LPC
LCSW
LMFT
LAC
Licensed Ph.D./Psy.D.
LMHC
LCPC
LCSW-C
LCMFT
LCADC
LPCC
LISW
IMFT
LICDC
SUDP
Experience, Training and Continuing Education
Many of these licenses and certifications require clinical experience gained from internships, residencies, volunteering or professional employment. Additionally, renewing these credentials typically requires you to complete continuing education credits. Over time, a person may begin to pivot toward administrative roles to gain more knowledge and skills on the administrative side of things.
A degree, licensure and experience working in clinical and administrative settings will help you become a competitive candidate for a clinical director role.
Occupational Demand for Clinical Directors
Demand for clinical directors and other health service administrators is expected to increase by 32% in the next ten years. This is much higher than the average growth rate, meaning that people who begin working their way up their career ladder can now have a good chance of landing a clinical director position in the future.
As of 2019, the average yearly salary of a medical health and service manager is around $100,960. Clinical directors can work in government facilities, hospitals, outpatient centers, residential clinics, physician offices and many other health facilities.
How To Find and Land a Job
There are many ways to find open clinical director jobs in your area. The easiest way may be searching on an online job board; many job sites are geared specifically toward health care workers. You can also search the career pages of certain organizations or facilities you may be interested in working for.
An important way to find out about available positions is to reach out to your professional network, including past professors, mentors, colleagues and staff leaders who may have helpful information. Seminars, conferences and other educational events can also connect with health professionals who can help you find a clinical director role.
Clinical Director Roles at The Recovery Village
The Recovery Village has several facilities located throughout the country, and we are always looking to add new professionals to our multidisciplinary teams of experts. To learn about open clinical director jobs and other potential opportunities with our organization, visit The Recovery Village career portal and see an up-to-date list of every role we're looking to fill.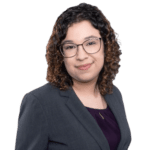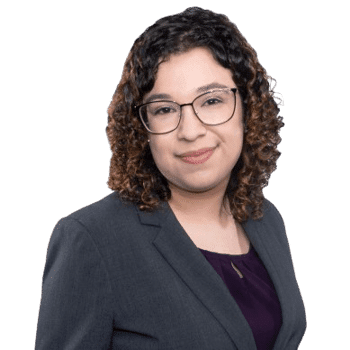 Editor – Melissa Carmona
Melissa Carmona puts years of writing and editing experience to work helping people understand substance abuse, addiction and mental health disorders.
Read more
Medically Reviewed By – Nanci Stockwell, LCSW, MBA
A dynamic leader and award-winning business strategist, Nanci Stockwell brings years of industry experience in behavioral health care to her role at Advanced Recovery Systems.
Read more
Medical Disclaimer
The Recovery Village aims to improve the quality of life for people struggling with substance use or mental health disorder with fact-based content about the nature of behavioral health conditions, treatment options and their related outcomes. We publish material that is researched, cited, edited and reviewed by licensed medical professionals. The information we provide is not intended to be a substitute for professional medical advice, diagnosis or treatment. It should not be used in place of the advice of your physician or other qualified healthcare providers.