Licensed clinical social workers (LCSWs) provide therapy and social assistance. Here is what they can do for you and how to become one.
Licensed clinical social workers (LCSWs) study psychosocial behavior. They deal with how social behavior affects mental health, and are more than just therapists. These professionals work in many different settings, including hospitals, mental health facilities, private practices, government, schools and addiction treatment centers.
Becoming a licensed clinical social worker requires an advanced degree and supervised work experience. After that, more supervised work and an examination are required for licensing and certification. So, how does someone become an LCSW, how much do they make and what services do they provide?
What Does a Licensed Clinical Social Worker Do?
The Bureau of Labor and Statistics defines licensed clinical social workers as individuals who help others cope with their daily problems. They also diagnose and treat mental, emotional and behavioral issues.
Additionally, many LCSWs provide therapy. Typically, LCSW therapy is unique because it considers how the environment and society impact a client's mental and emotional well-being. Many LCSWs also consult with physicians and other medical professionals.
To gain a better understanding of what an LCSW does, find out their specialty. Specialization requires more training and certification. A few LCSW specialties are:
Mental health social workers
School social workers
Substance abuse social workers
Child and family social workers
How to Become an LCSW
To learn how to become a licensed clinical social worker, start by checking state licensure. State requirements for licensing differ. However, all students must have a master's degree in social work and supervised work experience to become an LCSW. Students also need supervised clinical experience and to pass an exam. Many LCSWs can earn additional credentials as well.
Educational Requirements
A bachelor's degree is the first step towards an LCSW degree. A bachelor's degree in social work (BSW) is most common. Typically, BSW students learn about ethics in social work, human behavior and social welfare policy.
Next, students obtain a master's degree in social work (MSW). Most MSWs take two years. People who are earning MSWs may teach students about clinical work and usually need supervised clinical experience. As an alternative to an in-person degree program, many MSWs can also be completed online. The MSW fulfills the academic degree part of most LCSW requirements.
Training
After earning a degree, LCSW training is the next step MSW graduates must complete. Many LCSW training programs provide MSW graduates with the clinical experience needed for state licensing. Most MSW graduates are supervised in a clinical setting for two or three years before applying for licensing.
Supervised clinical work is highly regulated and paid. The supervisor is usually an LCSW with specific credentials. They are a mentor for the MSW graduate and closely monitor diagnoses and treatment plans. The supervised clinic hours fulfill the training part of LCSW requirements.
Certifications Required
The final step toward LCSW licensing is the exam. The Association of Social Work Boards (ASWB) designs the LCSW exam and it is administered at Pearson Professional Centers.
The 2018 exam tested knowledge in the following four subjects:
Professional values and ethics
Assessment, diagnosis and treatment planning
Psychotherapy, clinical interventions and case management
Human development, diversity and behavior in the environment
Sixteen thousand individuals took the exam in 2018, and 73.2% passed. After an MSW graduate passes the ASWB clinical exam, they can apply for state licensing. Students are officially licensed clinical social workers after state approval.
Licensed clinical social workers can then seek voluntary credentialing. The National Association of Social Workers is one organization that offers LCSW certification.
Average Salary
The average salary for licensed clinical social workers was $56,466 in 2018. Those who worked in hospitals had a higher median salary. Most workers had an LCSW salary between $41,000, and $77,000. Salaries may vary depending on the setting someone works in, which part of the country they work in and their specialty, for example.
Services an LCSW Can Provide
Licensed clinical social workers are qualified to offer many services. They are valuable professionals because of their unique background in social, environmental, emotional and mental health conditions.
Some areas LCSWs may work in include:
Child and family services
Court and forensic venues
Hospitals
Not-for-profit agencies and organizations
Palliative and rehabilitative care
Public and private schools
Public sector health or mental health
Rehabilitation facilities
Religious or spiritual organizations
Social services
Uniformed Services and Veterans Affairs
Typically, LCSW counseling services are the bread and butter of this profession. The most common types of counseling are in mental health, schools, substance abuse and family.
Mental Health Counseling
Licensed clinical social workers provide mental health counseling services to clients with issues preventing them from functioning. A client may seek out an LCSW for help with anxiety, depression, stress or another mental health condition. The LCSW can then identify the emotional, environmental, social and mental factors affecting the client.
After diagnosis, the LCSW provides therapy and helps the client access local, state and federal resources. This holistic approach to treatment is what sets apart LCSW counseling from other mental health counseling.
School Counseling
Many LCSWs provide school counseling services to help students improve academic performance and social behavior. Some counselors work closely with parents, teachers and school administrators on behalf of the student. In schools, LCSWs may also counsel students with behavior problems, such as bullying and truancy.
Substance Abuse Counseling
Substance abuse counseling services employ LCSWs to help clients with mental health and addiction issues. Many LCSWs counsel clients with substance use disorders and identify ways the client's environment contributes to their behavior.
Additionally, LCSWs also provide their clients with resources to help with recovery, such as recommending treatment programs. Some LCSWs also help clients with co-occurring mental health issues. Co-occurring mental health issues are a common roadblock for successful substance abuse counseling.
Family Support
Licensed clinical social workers provide support services for families in stress or crisis and support families through family counseling and identifying social services. For example, LCSWs may help find temporary housing for families without a home. They also protect children in danger of abuse or neglect. Many LCSWs are involved in foster care placements and adoptions.
Finding a Licensed Clinical Social Worker
There are many ways to find a LCSW. One way is to contact your local Department of Social Services. Another great resource for finding licensed clinical social workers near you is your primary health care provider or your health insurance company.
If you are dealing with a substance use disorder and a co-occurring mental health condition, you can also contact The Recovery Village. Our trained professionals want to help you get on the road to recovery.
About Addiction Specialists
Available Positions at The Recovery Village
The Recovery Village has several facilities throughout the United States, and we are always looking to add new professionals to our team of industry-leading experts. In addition to positions at one of our facilities, jobs are also available nationally through our telehealth platform. Our evidence-based approach to addiction treatment has made us one of the first organizations to be designated as a Blue Distinction Center for Substance Use Treatment. We are accredited by The Joint Commission, and our staff collectively holds over 3,000 professional credentials.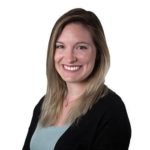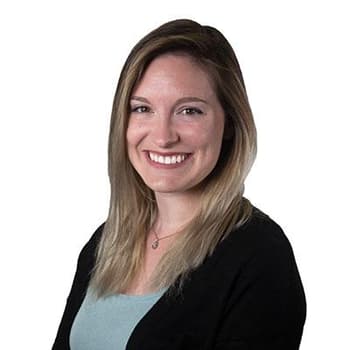 Editor – Camille Renzoni
Cami Renzoni is a creative writer and editor for The Recovery Village. As an advocate for behavioral health, Cami is certified in mental health first aid and encourages people who face substance use disorders to ask for the help they deserve.
Read more
Sources
---
Merriam-Webster Dictionary. "Psychosocial." 2019. Accessed May 19, 2019.
Bureau of Labor Statistics. "Social Workers." 2018. Accessed May 19, 2019.
HumanServicesEdu.org. "Social Work Career and Licensure Exploration." 2018. Accessed May 19, 2019.
National Association of Social Workers. "Credentials and Certifications." 2019. Accessed May 19, 2019.
Social Work Guide. "Bachelor of Social Work." 2019. Accessed May 19, 2019.
TheBestSchools.org. "MSW Programs: The 25 Best Master of Social Work Programs." 2019. Accessed May 19, 2019.
TheBestSchools.org. "The 25 Best Master of Social Work (MSW) […]line Degree Programs." 2019. Accessed May 19, 2019.
SocialWorkLicensure.org. "Social Work License Requirements." 2019. Accessed May 19, 2019.
Association of Social Work Boards. "Exam content outlines." 2019. Accessed May 19, 2019.
Association of Social Work Boards. "About licensing and regulation." 2019. Accessed May 19, 2019.
Pearson Education Inc. "Pearson Professional Centers." (n.d.) Accessed May 19, 2019.
Association of Social Work Boards. "Pass Rates." 2018. Accessed May 19, 2019.
ASWBSocialWorkRegulations.org. "Licensing Board or College Websites, Sta[…]Administrative Rules." Accessed May 19, 2019.
SocialWorkers.org. "Credentials and Certifications." 2019. Accessed May 19, 2019.
PayScale.com. "Average Licensed Clinical Social Worker (LCSW) Salary." 2019. Accessed May 19, 2019.
OnlineEducation.com "Question: What Are the Differences Betwe[…]linical Social Work?" 2019. Accessed May 19, 2019.
Medical Disclaimer
The Recovery Village aims to improve the quality of life for people struggling with substance use or mental health disorder with fact-based content about the nature of behavioral health conditions, treatment options and their related outcomes. We publish material that is researched, cited, edited and reviewed by licensed medical professionals. The information we provide is not intended to be a substitute for professional medical advice, diagnosis or treatment. It should not be used in place of the advice of your physician or other qualified healthcare providers.