Heroin use and eating disorders share a unique history that reveals a connection between the two deadly health risks. Find out how the two relate and how to get treatment for both.
If you or a loved one struggle with heroin use and an eating disorder, you might wonder if the problems are linked. Studies show a link between heroin use and several eating disorders like anorexia, bulimia, binge eating, and food addiction. Although doctors are not yet sure why there is a link between the disorders, they know that one exists. Therefore, it is important to know the risks of heroin use and eating disorders.
Article at a Glance:
A link exists between heroin use and eating disorders, but doctors are not sure why
People with eating disorders are more likely to have an addiction than people without eating disorders
Similarly, people struggling with heroin are more likely to develop an eating disorder than others
Treatment is available to help people overcome both disorders
Can Heroin Use and Eating Disorders Co-Occur?
Among people with eating disorders, substance abuse is common. Up to half of the people with eating disorders also struggle with substances including:
Drugs that make you move your bowels
Drugs that make you throw up
Drugs that make you pee
Eating disorders also occur in some heroin users. One study of heroin users revealed that just over 3% had an eating disorder. However, the women in the study were more likely than the men to have an eating disorder. None of the men in the study had an eating disorder. However, more than 10% of the women in the study had an eating disorder. Specifically, more than eight percent of women who used heroin had bulimia while two percent had anorexia.
However, another study that looked at only men had different results. That study showed that men who use heroin were three times more likely to have a binge eating disorder or food addiction than people who do not use heroin. Similarly, a third study looking at people enrolled in methadone clinics found that the risk of having a binge eating disorder was more than triple that of other people. More studies are needed to clarify the link between eating disorders and heroin use.
Similarities in Heroin Addiction and Eating Disorders
Substance abuse and eating disorders have a lot in common, especially in terms of risk factors. Some of the risk factors they share include:
Biological factors
History of the disorder in the family
Poor self-image
Mood problems like depression, anxiety, and thoughts of suicide
Social pressure
Being isolated from others
A history of compulsive behavior
Heroin and Eating Disorders: The Modeling Industry of the 90s
Starting in the mid-1990s, the fashion industry began to back away from the brightly-dressed, made-up and airbrushed models of the 1980s. Designer Calvin Klein had caused a stir in the 1980s with his famous ad implying that teenage model Brooke Shields was not wearing underwear. Now that fashion was ready to take a new course, it was time for a shocking new ad campaign. Inspired by the work of some photographers who took pictures of drug users in the 1960s and 1970s, Klein began a new style of photography for his unisex CK One perfume. Gone were curvy models in bright clothes, and in their place were thin, angular models with dark circles under their eyes and pale skin, who often wore little clothing. The look was called heroin chic.
Heroin Chic
Several different factors combined to end the popularity of heroin chic. First, one of the photographers who popularized the look died from heroin. Immediately following his death, the fashion industry began to back away from heroin chic. Some in the fashion industry admitted that heroin use in models had been on the rise and that they glamorized it on purpose for photos. These statements caught the attention of then-President Bill Clinton, who spoke out against the look. He criticized the fashion industry for making heroin use seem cool. Some people even began to mock the look. For example, the restaurant Boston Market made an ad showing Keith Olbermann advising heroin chic models to "eat something." Due to a combination of overdose deaths, bad publicity, and public mockery, the fashion industry moved away from heroin chic for good.
However, the damage was done. Doctors noticed an increase in the number of patients who had started deliberately doing drugs to lose weight and look like heroin chic models.
Heroin Addiction and Eating Disorders Treatment
Luckily, both heroin addiction and eating disorders can be treated. Heroin use is commonly treated by detox, rehab, therapy and often long-term medications to prevent relapse. Eating disorders are treated mainly with therapy and diet counseling. Depending on the eating disorder, medications may be used to help too. For example, antidepressants may be used to treat a binge eating problem.
If you or a loved one live with a heroin addiction, contact The Recovery Village. Calls are free and representatives are available at any time of the day. Begin your journey toward a healthier future today.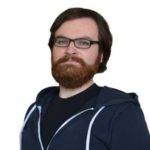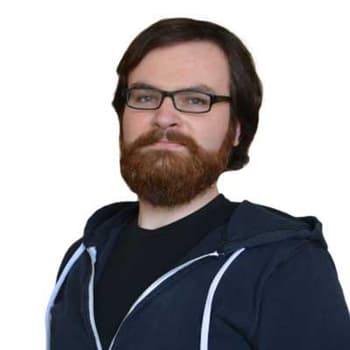 Editor – Thomas Christiansen
With over a decade of content experience, Tom produces and edits research articles, news and blog posts produced for Advanced Recovery Systems.
Read more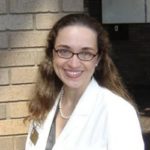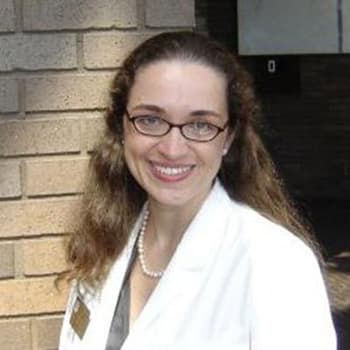 Medically Reviewed By – Dr. Jessica Pyhtila, PharmD
Dr. Jessica Pyhtila is a Clinical Pharmacy Specialist based in Baltimore, Maryland with practice sites in inpatient palliative care and outpatient primary care at the Department of Veteran Affairs.
Read more
Medical Disclaimer
The Recovery Village aims to improve the quality of life for people struggling with substance use or mental health disorder with fact-based content about the nature of behavioral health conditions, treatment options and their related outcomes. We publish material that is researched, cited, edited and reviewed by licensed medical professionals. The information we provide is not intended to be a substitute for professional medical advice, diagnosis or treatment. It should not be used in place of the advice of your physician or other qualified healthcare providers.