Leadership positions in behavioral healthcare include medical directors, executive directors, nursing directors and clinical directors, all of whom oversee services.
When people think of jobs in behavioral health, they likely think of counselor or therapy jobs, but those who seek substance abuse careers have additional options. Some behavioral health professionals may choose to pursue leadership positions to increase their earning potential and grow their influence in the field. There are a variety of leadership positions available in behavioral health, each with its own qualifications.
Pursuing a Leadership Role
Those who choose to pursue leadership roles in behavioral health may begin as direct practitioners, such as case managers or therapists, and then move up to leadership positions over time. A direct practitioner in behavioral health is typically responsible for interacting with clients and providing direct counseling services, whereas those in leadership roles may oversee the work of direct practitioners. Substance abuse leadership positions may also involve overseeing an addiction treatment center's budget, developing policies and ensuring compliance with state laws.
Those who work in behavioral health leadership may find employment in various settings. For example, they may work in outpatient substance abuse and mental health clinics, inpatient treatment programs, non-profit agencies, hospital settings or government agencies.
Leadership Qualities that Make a Strong Leader
While those who work in behavioral health leadership may find jobs in a variety of settings, some common qualities make people successful in these positions. The most important quality is the ability to be a clear communicator. Leaders in the field must be able to articulate expectations and provide feedback to their staff. Organizational skills are also essential. Leaders in this field often juggle numerous responsibilities and deadlines. They can fall behind if they do not organize their to-do list.
Other qualities that make for strong behavioral health leaders include a commitment to ethics and the ability to be attentive to detail. The behavioral health field relies on leaders who are committed to ethics, such as treating clients and staff with respect and upholding the core values of the profession to ensure that work is conducted with integrity. Attention to detail is required to ensure compliance with laws and policies. This can require careful analysis so an agency does not violate any mandates.
How to Land a Leadership Role
If you feel you have the qualities to be successful in these roles, you'll need to be prepared for your interview. You'll want to prepare answers for questions often asked of potential leaders. For example, In an interview for a leadership role in substance abuse, you will likely be asked what you know about the company or organization. This is your opportunity to show the hiring committee that you have researched the company and understand its mission and values.
For a behavioral health leadership position, the interview team is likely to ask you about a time you led a project and what you did to make it successful. They will likely also ask for examples that demonstrate leadership skills. Specific examples should tell a story of how the situation was assessed, how your skills were involved and what the tangible and intangible outcomes were.
Types of Behavioral Health Leadership Positions
Different types of behavioral health leadership positions depend on your degree, previous experience or specialization. If you're interested in substance abuse careers in this area, you may succeed in one of the following leadership roles:
Medical Director: According to a report in Administration and Policy in Mental Health, medical director positions in behavioral health settings are typically filled by psychiatrists who offer their clinical expertise to improve these agencies' services. In addiction treatment centers, medical directors ensure these agencies are using the best practices for clients. They typically oversee the prescription and management of medications and report to the agency's executive director. Obtaining this sort of leadership role requires a medical degree and residency in psychiatry.
Executive Director: Executive directors are the head of behavioral health organizations. They oversee all operations, including hiring, supervision of other management staff, budgeting, compliance with laws and policies and the development and provision of services. They may delegate some tasks to other management staff, but ultimately, they are responsible for all areas of the operation of a behavioral health facility.
Nursing Director: In behavioral health settings, nursing directors supervise the nursing staff's activities and ensure that they comply with policies and procedures. In an addiction treatment program, nurses are responsible for working with patients to review their vital signs and monitor their responses to medication, among other duties.
Clinical Director: A substance abuse treatment center's clinical director is responsible for overseeing all clinical services and determining what sort of services will be provided. This position is also responsible for ensuring that services are evidence-based, delivered appropriately and in compliance with policies and procedures. A clinical director may work with funders and community stakeholders and research the effectiveness of the facility's services.
Occupational Demand for Behavioral Health Directors
According to the U.S. Bureau of Labor Statistics (BLS), there will be high demand for people to fill leadership roles in behavioral health settings. Job openings for social and community service managers, for example, are expected to grow by 13% through 2028, more than double the growth of other occupations. The median salary for this job category is $67,150 per year.
Even higher demand and pay are expected for medical and health services managers. According to BLS data, this field will grow by 18% through 2028, and the median yearly salary is $100,980. There is a potential for lucrative addiction careers for people who chose leadership positions that fall under this category.
How to Find a Leadership Job
Leadership jobs offer the opportunity for high earnings in the addiction field, but you must first know how to find such a job. These positions typically require experience in the field, so it is helpful if you've spent time working in the substance abuse field as a direct practitioner. Once you gain experience in the field, you may be able to move up to a leadership position within your organization.
Another way to find leadership jobs involves networking with professors or at professional conferences. If you are going back to school for an advanced degree, a professor in your program may know available jobs. These professors often hold such positions and can sometimes link you to hiring employers. Openings are also sometimes discussed at professional conferences.
Another avenue to find a leadership job is job boards. Prisons, hospitals, and addiction treatment centers looking to fill leadership positions likely have postings on their websites. You can also search industry-specific job boards such as IHire MentalHealth or Mental Health America.
Before applying for jobs, it is essential to ensure that your credentials are up-to-date. For example, if you are applying for a medical director position, you must be licensed as a psychiatrist. A nursing director position will require at least a bachelor's degree in nursing and RN certification, but a master's degree is preferred in most behavioral health settings. For executive director and clinical director positions, it is important to be licensed as a clinical counselor, psychologist or social worker, which typically requires at least a master's degree.
About Addiction Specialists
The Recovery Village has several facilities throughout the United States, and we are always looking to add new professionals to our team of industry-leading experts. In addition to positions at one of our facilities, jobs are also available nationally through our telehealth platform. Our evidence-based approach to addiction treatment has made us one of the first organizations to be designated as a Blue Distinction Center for Substance Use Treatment. We are accredited by The Joint Commission, and our staff collectively holds over 3,000 professional credentials.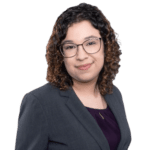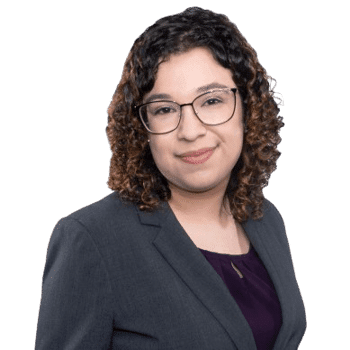 Editor – Melissa Carmona
Melissa Carmona puts years of writing and editing experience to work helping people understand substance abuse, addiction and mental health disorders.
Read more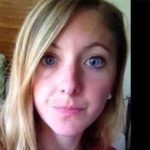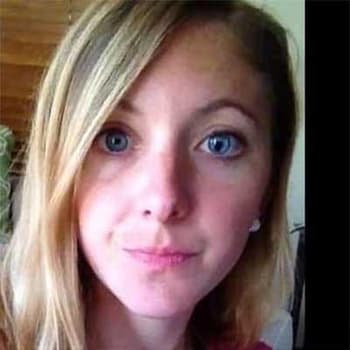 Medically Reviewed By – Jenni Jacobsen, LSW
Dr. Jenni Jacobsen is a licensed social worker through the Ohio Counselor, Social Worker and Marriage and Family Therapist Board. She has over seven years working in the social work field, working with clients with addiction-related and mental health diagnoses.
Read more
Medical Disclaimer
The Recovery Village aims to improve the quality of life for people struggling with substance use or mental health disorder with fact-based content about the nature of behavioral health conditions, treatment options and their related outcomes. We publish material that is researched, cited, edited and reviewed by licensed medical professionals. The information we provide is not intended to be a substitute for professional medical advice, diagnosis or treatment. It should not be used in place of the advice of your physician or other qualified healthcare providers.