The topic of mental illness in the United States is a wide-ranging discussion and remains on the list of important topics, with no end in sight. There is another challenge the country faces as it determines how to improve mental health: Identifying people who either suffer from or are likely to suffer from mental health disorders. Whether it's preventing gun violence and mass shootings, or attempting to raise the quality of life for everyone, finding a solution to this crisis could improve the future of America.
However, this task is not simple. Many people choose to not seek treatment or accept internally that they suffer from a mental health disorder — in large part due to the negative stigma associated with having a mental illness. If one of the major tasks for the United States is to better identify people at risk of suffering from a mental illness, one of the largest obstacles is helping people open up about discussing their suffering with medical experts who can help them.
Advanced Recovery Systems and The Recovery Village surveyed 400 people about the stigma associated with mental health disorders, and who these participants believe mental illness is most likely to affect. The research gathered includes answers from people with a variety of backgrounds, ethnicities, education and income levels, employment and marital statuses, and more. Connecting each respondent's answers to their background and personal characteristics reveals a lot about how people view mental illness.
What Causes Mental Illness?
Medical professionals summarize mental illness as any disorder or disorders that cause an altered mood, thinking pattern or behavior. Some of the most common disorders people suffer from include:
Depression
Anxiety disorders such as post-traumatic stress disorder and panic attacks
Mood disorders or personality disorders
Eating disorders
Bipolar disorder
Attention deficit hyperactivity disorder
So, what causes mental illness? This question is one of the biggest obstacles for medical experts when determining who is likely to suffer from mental illness. There are so many different possibilities, making it a challenge to hone in on just one cause.
These disorders are not limited to any one specific type of person. The National Alliance on Mental Illness details how mental health disorders affect everyone, regardless of their race or gender in the United States:
19.3 percent of White adults
18.6 percent of Black adults
16.3 percent of Hispanic adults
13.9 percent of Asian adults
While a person's race and gender are non-factors, are there other lifestyles or backgrounds that are more prone to mental illness? Around 45 percent of people surveyed believe genetics is the most likely cause for mental illness. However, there are other popular beliefs on what causes mental illness, including:
Home or family responsibilities (13.75 percent)
Stress at work or seeking new employment (13.25 percent)
Financial issues (11.25 percent)
Social or romantic life (9.5 percent)
Also worth noting is that a little more than 55 percent of respondents believe that there is no specific employment situation that is more likely to be affected by mental illness. At 15.25 percent, survey respondents believed that low- or moderate-salary employees like teachers, nurses, counselors and public-safety professionals were most likely to struggle with mental health issues. People who are unemployed received the next highest at 7.5 percent.
When asked about marital or relationship status, 33 percent of respondents believe that single parents are most likely to suffer from mental illnesses. "Single without children" (20.5 percent) and "widow or widower" (18.75 percent) were the next highest results.
Any work routine or set of responsibilities include challenges and potential for stress, which could lead to or worsen anxiety disorders. What's most interesting and telling about this survey is how the results connect the background of the respondents to their answers and beliefs about who mental illness affects.
Mental Illness and Self-Association
There was one overwhelming finding from the survey results: self-association. The respondents seem to think that people who are like them are more likely to suffer from a mental illness. This is an across-the-board finding. People who are high-income earners are the most likely to believe that people who have large salaries are most likely to be affected by mental illness. Student respondents are the most likely to believe that students are the most susceptible to mental illness.
In short, those who associate with a particular survey option are more prone to select their own demographic as the most likely to struggle with mental illness. Some additional examples of this data are:
Respondents chose their own marital status. Respondents who identified as "single" for their marital status were more likely to choose "single without children" as the main contributing factor to mental illness and less likely to choose "married" than the entire group of respondents. Those who identified as "divorced" were more likely to choose that option and less likely to choose "married" than the entire group. Those who identified as "married" were more likely to select that choice and less likely to select "single without children." While only seven respondents identified as being a widow or widower, almost half of them chose that option and only 18.75 percent of the entire group selected it.
People selected their own income level. Receiving 15.25 percent of responses, the "low- or moderate-salary employees" option was higher than any other. Yet, only two out of 36 high-income earners surveyed selected this option. By comparison, a higher percentage of that demographic said that "high-salary employees" are more at risk for mental health disorders. The reverse happened — more likely to choose "low- or moderate-salary employees" and less likely to choose "high-salary employees" — for people who identified as receiving a low or medium income.
Students, and other professionals, self-associate with mental illness. The "student" option only received 4 percent of answers for which professional status was most likely to lead to mental health struggles. Yet, of the 25 students surveyed, 12 percent selected the student option. Not a single one selected the "high-salary employees" option.
The survey results indicate that people often draw from their own experiences when asked to identify correlations between lifestyle and mental health. Thus, people are more likely to disregard or be less aware of, the challenges faced by those who live different lives.
The reality is that mental illness can affect anyone, and it's important to recognize that people with different backgrounds are also prone to mental health challenges. Both people who make less than $25,000 or over $100,000 a year may suffer from mental illness. People who are divorced are just as susceptible to mental illnesses as people who have never been married.|
Are you suffering from mental illness as a co-occurring disorder along with drug or alcohol addiction? Do you know someone who has a mental health disorder along with a substance use disorder? The Recovery Village has treatment centers in five states and the resources to help you or your loved one with both struggles. Each facility provides treatment for co-occurring disorders, including mental illnesses such as anxiety disorders or depression. With the help of medical experts, you or your loved one can learn coping strategies for addiction and begin a healthier life in a safe and supportive environment. If you or a loved one suffers from a substance use disorder and a co-occurring mental illness, call today and begin the healing process at The Recovery Village.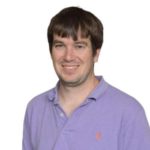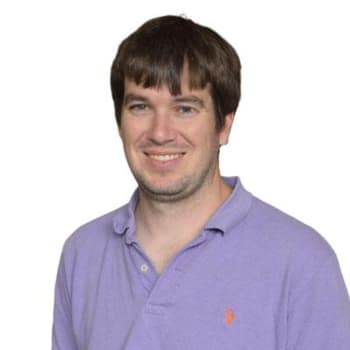 By – Devin Golden
Devin Golden has worked for various print and digital news organizations. Devin's family has been affected by addiction and mental health disorders, which is a large part of why he wants to help others who have either directly or indirectly been affected by these diseases.
Read more
Medical Disclaimer
The Recovery Village aims to improve the quality of life for people struggling with substance use or mental health disorder with fact-based content about the nature of behavioral health conditions, treatment options and their related outcomes. We publish material that is researched, cited, edited and reviewed by licensed medical professionals. The information we provide is not intended to be a substitute for professional medical advice, diagnosis or treatment. It should not be used in place of the advice of your physician or other qualified healthcare providers.