Medical directors have years of experience managing health care activities. Their qualifications must address the far-reaching responsibilities of the role.
About Addiction Specialists
Whether it's a hospital, substance abuse treatment facility or mental health clinic, health care facilities typically involve a sprawling hierarchy of professionals in leadership roles. At the top of this hierarchy is the medical director (MD). The path to the top is not an easy or quick one, and most MDs spend many years working in patient care, research and management positions before having the qualifications necessary to lead an entire facility.
However, a stellar track record is not the only thing needed to become an MD. As a vital leader of an entire health care organization, the MD must have superior leadership and communication skills and be able to effectively implement facility-wide changes that follow ethical and institutional guidelines. They are responsible for two primary goals: overseeing medical staff and operations and meeting the healthcare system's expectations and guidelines.
The following will provide an overview of an MD's duties and responsibilities, as well as describe the typical qualifications and experience required.
What Is a Medical Director?
A medical director provides oversight on all of a facility's medical-related duties. They ensure that all medical staff members follow guidelines and provide high-quality care while also making sure their staff members' needs are met. Additionally, MDs must meet and enforce the expectations and requirements of their health care institution.
Essentially, the job of an MD is a balancing act that provides support for medical staff while abiding by the institution's guidelines and reaching its goals.
Typical Responsibilities of an MD:
Providing an environment in which medical professionals can effectively work
Developing policies and protocols that match the health care institution's guidelines
Supervising and evaluating medical staff operations
Working with institutional leadership to meet the health care system's overarching goals
Staying up to date on the latest medical advancements through continuing education
Managing medical departments
Overseeing patient care
Ensuring that medical staff members meet institutional expectations
Recruiting and managing medical staff
What Is an Average Day Like?
Many medical directors only work around 10 to 20 hours per week in their role, spending the rest of their time working on patient care as physicians or other medical professionals. When working as a medical director, their day-to-day responsibilities can vary widely. For example, they may be informing medical staff of policy updates, looking at patient care audits, identifying issues within operations that must be resolved and reporting developments to institutional leadership.
A Medical Director's Role in Rehabilitation
A medical director's role within a substance abuse treatment organization is relatively similar to MD roles in general health care facilities. However, MDs for rehabilitation facilities have more specialized responsibilities related to substance use and addiction treatment modalities. They also need to adhere to SAMHSA guidelines to receive state or federal funding. Other duties may include organizing community outreach events, creating resources for communities in need, applying for grants and reporting facility data.
How To Become a Medical Director
You can become a medical director through various paths; there's no specific career that leads to an MD role. However, some key requirements involve education, certification, experience and licensure that most MDs must meet.
Education and Certification Requirements
Almost all medical director roles require at least a master's degree, but many look for applicants with a doctoral degree. This is because most facilities require the MD to, at a bare minimum, be experienced in caring for patients within a clinical setting. An MD should also be certified in their specialty; for example, the MD of a substance abuse treatment facility should have addiction treatment certifications. Additionally, MDs are often required to have administrative experience that supplements their experience in clinical medicine.
Experience and Training Requirements
At a minimum, MDs are expected to have ten years of experience working as a physician or medical professional. MDs' role is more administrative than medical, so MDs also need a strong understanding of managerial processes. This is usually obtained with five or more years of experience in medical management or administration.
Licensure and Continuing Education
Since most people in MD positions continue to work as doctors or medical professionals, MDs typically need a state license to practice medicine and remain an MD. Continuing education courses are also a necessity. As medicine continues to advance and institutional policies change to reflect them, MDs must continue to educate themselves to remain up-to-date on medical and administrative expectations.
Skills and Qualities of a Successful MD
As leaders of medical professionals and liaisons between clinical staff members and health care institutions, medical directors need to have superior communication abilities. They also must be able to:
Maintain ethical and moral principles
Be respectful
Help foster an environment of trust
Display exemplary conduct
Be fair and equal
Show a commitment to staff and other leadership
Occupational Outlook of Medical Directors
Depending on the medical director's specialization, compensation can range from an average of around $40,000 per year to around $215,000 per year, though these numbers can vary drastically. However, these earnings usually correlate to the average number of hours worked. MDs in addiction recovery services make a median salary of around $219,000 per year, but salaries can still range from $52,000 to $304,000 yearly.
Available Positions at The Recovery Village
The Recovery Village has several facilities throughout the United States, and we are always looking to add new professionals to our team of industry-leading experts. In addition to positions at one of our facilities, jobs are also available nationally through our telehealth platform. Our evidence-based approach to addiction treatment has made us one of the first organizations to be designated as a Blue Distinction Center for Substance Use Treatment. We are accredited by The Joint Commission, and our staff collectively holds over 3,000 professional credentials.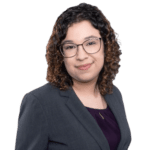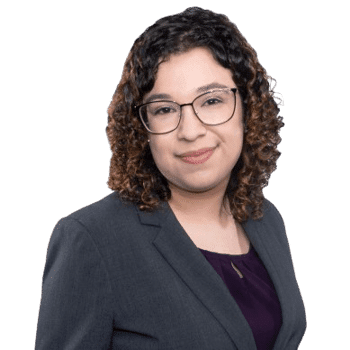 Editor – Melissa Carmona
Melissa Carmona puts years of writing and editing experience to work helping people understand substance abuse, addiction and mental health disorders.
Read more
Medically Reviewed By – Nanci Stockwell, LCSW, MBA
A dynamic leader and award-winning business strategist, Nanci Stockwell brings years of industry experience in behavioral health care to her role at Advanced Recovery Systems.
Read more
Medical Disclaimer
The Recovery Village aims to improve the quality of life for people struggling with substance use or mental health disorder with fact-based content about the nature of behavioral health conditions, treatment options and their related outcomes. We publish material that is researched, cited, edited and reviewed by licensed medical professionals. The information we provide is not intended to be a substitute for professional medical advice, diagnosis or treatment. It should not be used in place of the advice of your physician or other qualified healthcare providers.