There are several reasons why mixing alcohol and phentermine isn't a good idea.
Can you drink alcohol while taking phentermine? While the risks may seem minimal on the surface, combining phentermine with alcohol can severely dilute the drug's weight loss properties while putting you at risk of several undesirable side effects, including addiction. There are quite a few reasons mixing alcohol and phentermine isn't a good idea:
It makes the risk of serious interactions and side effects more likely.
It can reduce the effectiveness of phentermine.
Drinking isn't generally a good idea when trying to lose weight.
What Is Phentermine?
Phentermine is a weight-loss drug in the U.S. Phentermine is the generic name of a drug sold under the brand names Adipex-P, Ionamin, Phentride and Teramine. It's primarily prescribed to people who are clinically obese or have medical problems related to their weight. Besides being available on its own, it can be prescribed combined with the drug topiramate for weight loss.
Is Phentermine Safe?
Phentermine is a Schedule IV controlled substance, meaning it carries a risk of addiction, abuse and dependence. However, it is safe when taken as prescribed by your doctor. For this reason, it's important only to take phentermine that has been prescribed for you, exactly as prescribed. Some people should avoid phentermine for safety reasons, including those with a history of heart problems. Those with heart problems should also avoid taking phentermine with alcohol, which alone can cause stress and strain on the heart.
How Does Phentermine Work in the Body?
Phentermine is a stimulant and works in part by increasing the brain's norepinephrine level (noradrenaline). Some neurotransmitters, including norepinephrine, act on areas of the brain that restrict appetite. Food intake is then reduced, which makes weight loss easier. However, it is possible that stimulants like phentermine also help you reduce weight in other ways, although scientists are unsure of this mechanism.
Side Effects Mixing Alcohol and Phentermine
People taking phentermine are warned against mixing it with alcohol. First, the interactions and side effects of mixing alcohol and phentermine will likely be more severe than with either substance alone. For example, phentermine side effects can include heart-related symptoms like issues with heart rate and high blood pressure. These cardiac side effects can worsen when mixing alcohol and phentermine.
Cardiovascular Side Effects
When mixing alcohol and phentermine, you may be at a higher risk of cardiovascular side effects such as chest pain and raised blood pressure. This is particularly true if you have heart disease and are taking phentermine.
Inhibit Weight Loss
Finally, remember phentermine is prescribed for weight loss. Mixing it with alcohol can be counterproductive for that goal since there are many ways alcohol use can sabotage weight loss efforts. For example, alcohol is full of sugar and calories. It can make you feel tired and less likely to be physically active. You may be more likely to make the wrong food choices when drinking. It may also make it harder for your body to burn fat since alcohol affects the liver.
What Are The Effects of Phentermine on the Brain?
Like alcohol, phentermine can have some effects on the brain. However, as a stimulant, phentermine's effects on the brain are different from alcohol and include:
Overstimulation
Restlessness
Dizziness
Insomnia
Euphoria
Mood changes
Tremors
Headache
Psychosis
Phentermine has some similar effects to alcohol — like dizziness — but differs in other ways. While, as a central nervous system depressant, alcohol makes you sleepy, phentermine can make you alert. It may be tempting to try to override the side effects of one substance with the other, but this can be dangerous. For example, masking a drug's side effects can cause you to consume more of the substances than you otherwise would.
Can Phentermine Be Abused?
Another reason you shouldn't mix alcohol with phentermine is it raises your risk of addiction. Phentermine is a Schedule IV controlled substance with the potential for dependence, abuse and addiction. For this reason, it is designed for short-term use and is generally reserved for people whose benefit outweighs the risk. Because it is a stimulant, it can be abused to create a high, particularly when someone takes large doses.
If someone takes it for longer than instructed or takes large doses, they may experience addiction or other withdrawal effects like depression or fatigue when they attempt to stop taking it.
People with a history of drug or alcohol abuse are advised not to take phentermine.
If you or a loved one are struggling with alcohol or phentermine abuse, begin your recovery journey today. Call us at The Recovery Village to learn more about our evidence-based treatment programs.
Articles Related to Alcoholism
Editor – Theresa Valenzky
Theresa Valenzky graduated from the University of Akron with a Bachelor of Arts in News/Mass Media Communication and a certificate in psychology. She is passionate about providing genuine information to encourage and guide healing in all aspects of life.
Read more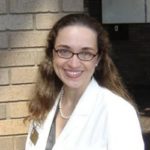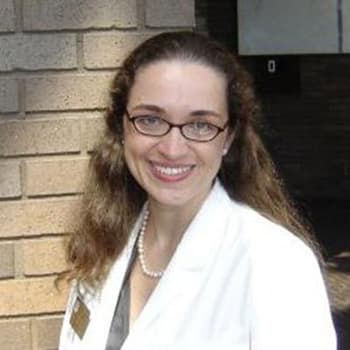 Medically Reviewed By – Dr. Jessica Pyhtila, PharmD
Dr. Jessica Pyhtila is a Clinical Pharmacy Specialist based in Baltimore, Maryland with practice sites in inpatient palliative care and outpatient primary care at the Department of Veteran Affairs.
Read more
Sources
---
Bray, George A. "Drug Insight: appetite suppressants">[…] suppressants." Nature clinical practice. Gastroenterology & hepatology, February 2005. Accessed August 21, 2022.
U.S. National Library of Medicine. "PHENTERMINE HYDROCHLORIDE capsule">." October 19, 2018. Accessed August 21, 2022.
Drugs.com. "Drug Interaction Report: phentermine, et[…]mine, ethanol." Accessed August 21, 2022.
U.S. National Library of Medicine. "Phentermine and Topiramate">." January 15, 2017. Accessed August 21, 2022.
Medical Disclaimer
The Recovery Village aims to improve the quality of life for people struggling with substance use or mental health disorder with fact-based content about the nature of behavioral health conditions, treatment options and their related outcomes. We publish material that is researched, cited, edited and reviewed by licensed medical professionals. The information we provide is not intended to be a substitute for professional medical advice, diagnosis or treatment. It should not be used in place of the advice of your physician or other qualified healthcare providers.