People with mild to moderate alcohol withdrawal symptoms can be treated in an outpatient detox program, but severe alcohol withdrawal requires inpatient detox.
Article at a Glance:
Before entering alcohol detox, it is important to consider whether an inpatient or outpatient program is a better option for you.
Outpatient detox allows people to remain at home. It's effective for people experiencing mild to moderate alcohol withdrawal symptoms.
Sometimes, alcohol withdrawal symptoms can be severe and lead to a potentially fatal condition called delirium tremens. In these cases, inpatient detox is usually necessary.
Choosing an Alcohol Detox Program
Detox is the first step toward recovering from your addiction, and there are several options available to you. Before beginning detox, it's important to understand the alcohol detox process and the differences between inpatient and outpatient detox programs.
Choosing the best detox program depends on your unique needs and the severity of your alcohol withdrawal symptoms. For people with mild to moderate withdrawal symptoms, an outpatient detox program can work well.
However, alcohol withdrawal also has the potential to be dangerous or even fatal in some cases. It can lead to a condition called delirium tremens, which causes symptoms like hallucinations, seizures and disorientation. In cases where withdrawal symptoms are severe, inpatient detox is likely needed.
Pros & Cons of Inpatient Alcohol Detox
Inpatient alcohol detox takes place inside of an addiction treatment facility. It's conducted as medical detox, meaning medical professionals monitor for dangerous symptoms and may provide medications to make the withdrawal process safer and more tolerable. Inpatient drug and alcohol detox can take anywhere from five to 14 days to complete.
Pros of Inpatient Alcohol Detox
Inpatient alcohol detox is ideal for people who have been drinking for a long time and are likely to experience dangerous withdrawal symptoms. It's also helpful for those who have too many temptations at home to complete detox on their own. Other benefits of inpatient detox include:
It lets you relax in the comfort of a rehab center.
You'll have doctors on hand to take care of you and ease your withdrawal symptoms.
You may also have access to facility amenities like pools and spas, or holistic classes like yoga and art therapy.
The inpatient experience can help you find relief from day-to-day pressures and focus on getting better in a peaceful environment.
Inpatient detox programs are qualified to treat severe alcohol withdrawal symptoms, which can be life-threatening.
Cons of Inpatient Alcohol Detox
Some people may find that they are able to stay sober while in a detox facility,  but they struggle the moment they return home. It's best if supportive family and friends can be involved, especially if you choose to continue inpatient treatment after detox. Family programs can be a great way to help you rebuild relationships and communication with your loved ones throughout treatment.
For many, another major deterrent can be the cost. Inpatient detox can be significantly more expensive than outpatient detox; however, your insurance may help to cover some of the cost. Many treatment centers also offer payment plans so you can get the help needed immediately and pay in monthly increments over time.
Inpatient detox also takes you away from your home environment, so you will be unable to work or tend to your family during this time. You may need to request time off from work or make childcare arrangements.
See Also: How to detox from alcohol
Related Topic: Learn more about inpatient rehab
Pros & Cons of Outpatient Alcohol Detox
Outpatient alcohol detox takes place outside of an addiction treatment center. You'll likely travel to the addiction treatment facility each weekday for monitoring and medication.
Your first session will usually last one to two hours; in this session, doctors will conduct a physical exam and begin your treatment. Each follow-up session will last around half an hour. A complete outpatient detox takes 6.5 days on average, but it can range from three to 14 days depending on your body and the severity of your addiction.
Pros of Outpatient Alcohol Detox
The biggest benefit of outpatient detox is that you can live at home and continue fulfilling work or family responsibilities you may have. You have more freedom than you would in an inpatient program, and it's generally less expensive. You also have easy access to family and friends, who can offer their support throughout the detox process.
While outpatient detox is generally less expensive and more convenient than an inpatient alcohol detox program, it is not appropriate for patients who have severe alcohol withdrawal symptoms. These individuals will need to be monitored in a controlled inpatient setting to ensure they avoid life-threatening symptoms.
Cons of Outpatient Alcohol Detox
Outpatient alcohol treatment can make relapse more likely because patients are in a non-controlled setting and may have easier access to alcohol. It can be particularly challenging for those who have a rough or disruptive home life, especially if a family member also struggles with alcohol.
You must also be able to keep your appointments and travel to the rehab center for treatment; this may require the support of a friend or family member.
Outpatient alcohol detox is not a suitable option for someone who has been a heavy drinker for an extended period of time. Extreme withdrawal symptoms like seizures and delirium tremens can cause death if not handled in a medical facility.
Related Topics:
Learn more about outpatient rehab
4 Things To Expect From Outpatient Alcohol Rehab
Is Inpatient or Outpatient Alcohol Detox More Effective?
While inpatient detox is generally thought to be more effective, outpatient detox programs can provide comparable results if you're only experiencing mild to moderate withdrawal symptoms. These include side effects like tremors, anxiety, headache and upset stomach.
One study found that 94% of patients who entered an outpatient alcohol detox program completed it successfully. Further, 91% of them entered a three-month treatment program afterward. With these results, the researchers concluded that structured outpatient detox programs are safe and effective.
Outpatient detox can be effective, but if withdrawal symptoms progress beyond mild to moderate side effects, you must enter an inpatient detox program to stay safe. Delirium tremens can cause symptoms like confusion, seizures, deep sleep and hallucinations. It can also be deadly.
The Key Elements of a Detox Program
Regardless of what kind of detox you choose to complete, the detox clinic should lead you through three key steps.
Evaluation
On the day you arrive for detox, medical professionals will conduct a physical exam and question process. They will also test for the amount of alcohol in your bloodstream. These evaluations help determine what kind of withdrawal symptoms you can expect and what your treatment options are.
Stabilization
Over the next few days or weeks, doctors will assist you as your body clears out the alcohol and reaches a medically stable state. Your doctors may prescribe medications to ease withdrawal symptoms, which you'll be safely weaned off later with a doctor's guidance.
Preparing You for Treatment
Detox is just the first step in the recovery process and is rarely enough to help you stay sober. The next step in your journey toward lasting sobriety is a treatment program. Like detox, treatment programs can take place in an inpatient or outpatient setting, or even through teletherapy.
Alcohol Detox Near Me
The Recovery Village provides a full continuum of care, including medical detox, at a number of facilities located throughout the United States. Whether you're looking to stay close to home or find somewhere farther away, we likely have a facility near your desired location.
Orlando, FL Serving Orlando and the greater Central Florida community, our 93-bed rehab center is located just outside downtown Orlando, less than…View this Center
Cherry Hill, NJ The Recovery Village Cherry Hill at Cooper's cutting-edge, 55,000 square foot facility offers a full continuum of care to address…View this Center
View All Locations Our rehab facilities serve communities from Florida to Washington, specializing in a range of addiction recovery services.View All Centers
If you or someone you love is struggling with alcohol addiction and is ready to take the first step toward recovery, The Recovery Village is here to help. Contact us today to learn more about detox programs and treatment plans that can work well for your needs.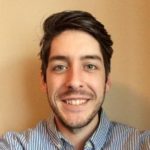 Editor – Jonathan Strum
Jonathan Strum graduated from the University of Nebraska Omaha with a Bachelor's in Communication in 2017 and has been writing professionally ever since.
Read more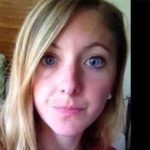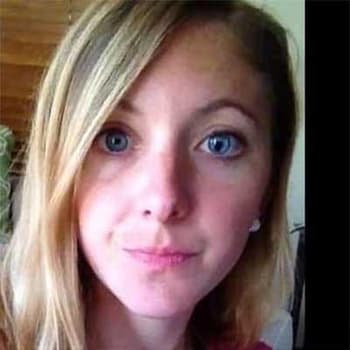 Medically Reviewed By – Jenni Jacobsen, LSW
Dr. Jenni Jacobsen is a licensed social worker through the Ohio Counselor, Social Worker and Marriage and Family Therapist Board. She has over seven years working in the social work field, working with clients with addiction-related and mental health diagnoses.
Read more
Medical Disclaimer
The Recovery Village aims to improve the quality of life for people struggling with substance use or mental health disorder with fact-based content about the nature of behavioral health conditions, treatment options and their related outcomes. We publish material that is researched, cited, edited and reviewed by licensed medical professionals. The information we provide is not intended to be a substitute for professional medical advice, diagnosis or treatment. It should not be used in place of the advice of your physician or other qualified healthcare providers.