A return-to-work agreement spells out terms you must comply with, such as submitting to drug testing, in order to keep your job after completing drug and alcohol rehab.
What Is a Return-To-Work Agreement (RWA)?
According to the Job Accommodation Network, which provides legal and technical assistance for accommodations with the Americans with Disabilities Act (ADA), a return-to-work agreement sets stipulations that an employee must follow to keep their job when they have violated a workplace policy that would ordinarily lead to termination.
These agreements, also called last chance agreements, are often put in place for employees who have drug and alcohol addictions that have interfered with their performance at work.
The goal of a return-to-work agreement is to retain employees who would otherwise be able to perform well at work if they were not struggling with problems like addiction. In many cases, substance use that interferes with work performance is seen as a temporary problem that can be addressed with treatment.
Employers benefit from offering last chance agreements, as they can enable employers to retain qualified employees. Ultimately, these agreements benefit the employees by giving them a chance to keep their jobs while also protecting employers from further problems associated with drug and alcohol use in the workplace.
Related Topic: Going to Rehab While You Have a Job
Why Your Employer May Request That You Sign an RWA
If you are taking time off from work for rehab, your employer may request that you sign a return-to-work agreement or RWA before leaving because these agreements protect your employer and you. If your drug or alcohol use has begun to interfere with performance at work, your employer will want to protect the organization from further harm when you return. Perhaps you began showing up late to work because of drug use, or your performance rapidly declined.
While your employer will want to retain you as a qualified employee if you get treatment and stop using drugs and alcohol, they also will not want your poor performance to continue if you relapse. A return-to-work agreement spells out clear stipulations you must follow and consequences for not following them. This ensures that addiction does not cause further harm to the company or your livelihood once you return to work after rehab.
Here are some common stipulations to expect from a return-to-work agreement, as well as language that may be used:
Reasoning: The agreement should name the reason for the agreement, such as a violated company policy regarding drug and alcohol use, that necessitates the return-to-work agreement.
Expectations: It should include a list of specific expectations your employer has for you, such as attending weekly outpatient appointments at a drug and alcohol rehab, submitting to random drug screenings, and fulfilling all work responsibilities. The agreement may also require your consent to your employer contacting your rehab provider for updates about your attendance at appointments.
Timelines: Your return-to-work agreement will likely provide timelines, such as adhering to expectations for six months or a year after becoming substance-free. The specific timelines you are given may vary based on your employer's discretion. Your agreement will likely take effect when you face discipline for violating a workplace policy or as soon as you return to work after rehab.
Consequences: Finally, the agreement will list consequences that will occur if you violate the agreement's terms. These often include immediate termination.
Accommodations, such as changes to work schedules, may also be a part of a return-to-work agreement. While the Americans with Disabilities Act (ADA) does not require a return-to-work agreement, once you complete rehab and are free from drugs and alcohol, you will have protections under ADA. It states an employee who is in recovery from drug addiction and no longer using drugs has a right to reasonable job accommodations. For instance, you may require a flexible work schedule to allow you to attend outpatient appointments once you complete rehab.
Seeking Advice on an RWA
If you have questions about an RWA or are looking for advice regarding your rights, it may be best to contact an attorney specializing in workplace issues or the ADA.
You may find additional resources and support through the Equal Employment Opportunity Commission. You can search for the field office that has jurisdiction over your location.
For more general questions about an RWA and how it will affect your employment, you can consult your human resources department. They can help you understand the terms of your last chance agreement and refer you to support services. This can include your employer's EAP, or employee assistance program, which may be able to link you to drug and alcohol counseling to help you stay substance-free after you complete rehab.
Making the Most of Your RWA
An RWA may seem intimidating or feel like a punishment since it comes from a workplace policy violation and specifies consequences. While a last chance agreement does require you to comply with your employer's requests to keep your job, it also offers you a chance to get treatment and stay sober without losing your job. Your RWA stipulations are intended to help you stay drug and alcohol-free, so you can return to being a high-achieving, productive employee.
To make the most of your RWA, it is important that you engage in treatment and follow-up care after rehab. While these things may protect your employer, they also most certainly benefit you. Once you complete rehab, involve yourself in aftercare programs, including support groups and individual counseling. If your human resources department offers resources like an EAP, you should also take advantage of these benefits. Your human resources manager can provide you with information about your employer's EAP, which may offer drug and alcohol counseling at no cost to you.
In addition to engaging in services, it is important that you practice self-care to prevent a relapse to substance use. Be sure to follow the steps outlined in your relapse prevention plan, which may involve engaging in physical activity, prioritizing sleep and nutrition, reaching out for social support, and using healthy strategies to cope with stress and other triggers for drug and alcohol use.
How Employers Can Support Employees' Return to Work After Rehab
If you are an employer looking to benefit from implementing return-to-work agreements in the workplace, there are things you can do to support employees:
Prioritize mental and emotional health: Create a company culture where behavioral health problems are accepted as legitimate medical problems that deserve treatment. You might offer training on managing behavioral health in the workplace or providing employees with opportunities to practice self-care.
Have policies in place: Your human resources department should develop clear policies around drug and alcohol use and communicate them with employees. Policies should also be clear surrounding return-to-work agreements, such as when these agreements go into effect, who is eligible for the agreements, and what life will look like at work after transitioning back from rehab. You may consider outlining your organization's policies surrounding flexible work arrangements. For instance, you may allow employees to start their days later and leave later in the evening or work four ten-hour shifts to make time for outpatient appointments after returning to work from rehab.
Establish an EAP: Have an employee assistance program in place and communicate with employees about the benefits these programs offer. For employees returning to work after rehab, human resources might consider having a policy of meeting with these employees to discuss how the EAP can be a part of their aftercare plan and compliance with an RWA. While you generally cannot force an employee to use an EAP's services, you may support them by offering a referral for ongoing drug and alcohol counseling through the EAP provider.
Related Topics:
Resources for Professionals
Addiction is Impacting Your Company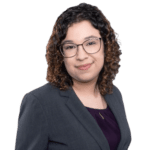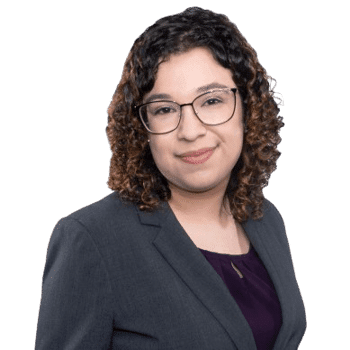 Editor – Melissa Carmona
Melissa Carmona puts years of writing and editing experience to work helping people understand substance abuse, addiction and mental health disorders.
Read more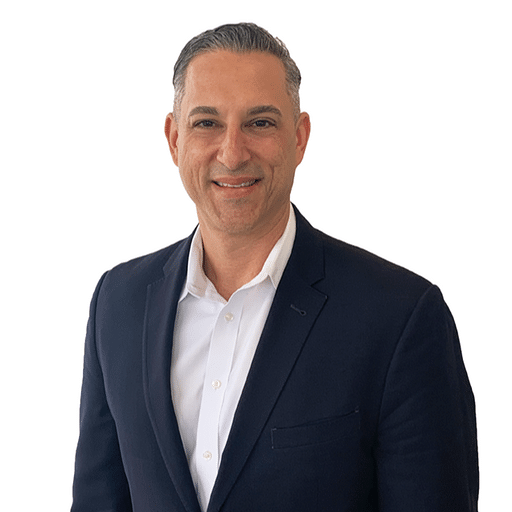 Medically Reviewed By – Robert Fishman
Robert Fishman is the vice president of admissions at Advanced Recovery Systems, a position he has held since May of 2013.
Read more
Medical Disclaimer
The Recovery Village aims to improve the quality of life for people struggling with substance use or mental health disorder with fact-based content about the nature of behavioral health conditions, treatment options and their related outcomes. We publish material that is researched, cited, edited and reviewed by licensed medical professionals. The information we provide is not intended to be a substitute for professional medical advice, diagnosis or treatment. It should not be used in place of the advice of your physician or other qualified healthcare providers.