Federal laws and workplace policies are in place to protect people who want to recover from addiction. Having a plan can help you keep your job during treatment.
If you're worried about how going to drug or alcohol rehab may affect your job or career, you're not alone. Many people avoid rehab for substance abuse because they fear losing their job or experiencing social stigma at work.
Today, federal laws and workplace policies are in place to protect people who want to recover from addiction. Understanding your rights as an employee and having a plan can help you keep your job during treatment.
Prepare Yourself
Preparation is a vital step before speaking with your employer about going to rehab. You'll want to know your rights and limitations and what kind of treatment you'll be entering before broaching the subject with your boss.
Know Your Rights
Several federal laws protect your right to work in recovery. The most important of these is the Family and Medical Leave Act (FMLA), which provides 12 weeks of unpaid, job-protected leave per year for serious health conditions, including addiction.
To qualify, the employee must:
Work for their employer for at least 12 months and at least 1,250 hours over the past 12 month period
Work at a location where the company employs at least 50 people within 75 miles or is a public agency, elementary or secondary school.
FMLA is designed to help people seek the help they need and protects your job for the time required to complete a rehab program. If you take time off work under FMLA and don't go to rehab, your job won't be protected. It's important to note that FMLA also does not protect time spent using substances like drugs or alcohol.
If you are completing or have successfully completed a supervised rehab program and aren't using substances anymore, you are protected from workplace discrimination at your current and future jobs under the Americans with Disabilities Act (ADA). Once you're in recovery, past drug or alcohol use is considered a disability that can't be held against you at work or during an interview.
Other federal protections include:
The Rehabilitation Act of 1973: Adds discrimination protections found in the ADA to federal agencies' activities, federal financial assistance, federal employees and federal contractors' employees.
Fair Housing Act: Requires housing facilities to offer equal opportunities for those with disabilities and prohibits housing discrimination against people with an ADA disability.
Health Insurance Portability and Accountability Act (HIPAA): Protects patient confidentiality, ensuring the patient has control over who can see their health information.
Importantly, employers are still allowed to ensure a drug-free workplace through policies such as regular drug testing and can fire an employee for current drug use or alcohol use on the job. So, while you cannot be fired for taking FMLA, you can still be fired for the underlying substance abuse issue, depending on your employer's specific policies.
Before speaking to your employer about rehab, you should refer to any employee handbooks or other work documents to confirm your company's policies about drug and alcohol use, rehabilitation and medical leave. If you do not have access to these documents or have questions, request them with your human resources team.
Some states provide rights in addition to these federal rights, and the best way to determine if you have additional rights under state law is to contact a local employment lawyer and ask.
Research Your Options
Once you understand your employer's policies about substance abuse, having a plan of action ready to discuss can help them see how committed and serious you are about getting treatment and recovery. Many resources are available to help you find a rehab program that works for you and your career. Here are a few:
Employee Assistance Program: Many employers offer employee assistance programs (EAPs) to help workers with personal or work-related problems, often including substance abuse, mental health issues and family problems. EAPs sometimes have preferred or trusted providers for mental health and substance abuse treatment for their employees.
Your health insurance: Contacting your health insurance provider can help you understand what types of treatment and which in-network rehab facilities are covered.
The Recovery Village: Our helpful representatives can discuss treatment options that can fit your needs and answer any questions you have about rehab, whether you decide to attend one of our facilities or not.
Deciding what type of rehab treatment to pursue is another important step before approaching your boss. For some workers, especially those who need medical detox or have more severe addictions, going to full-time inpatient drug or alcohol rehab during an FMLA-protected leave may be the best option. People with a less severe addiction may consider outpatient rehab or telehealth counseling as alternatives to inpatient care. These types of programs are more flexible, potentially with minimal interruptions to your work schedule.
While you don't have to share any private treatment details with your employer, showing them you've done your research can help show them your commitment and build (or rebuild) trust.
Prepare Your Work Life
Once you've done your homework, don't let fear stop you from talking with your employer about rehab. Though this can be a difficult discussion, being prepared and proactive can help make it a successful conversation.
How to Tell Your Employer
At larger businesses, this important conversation generally starts in the human resources department, your direct supervisor or with an upper-level manager. At smaller businesses, these roles may belong to the same person. Who you speak to first will likely depend on the relationship you have with the company and with your management team.
Above all, having a straightforward, honest conversation about your situation should happen sooner rather than later. This frames your recovery as a proactive attempt to get better and ultimately, improve work performance. Have your rehab plan ready to discuss and be clear about the amount of time you'll need to take off (if any) and what accommodations may be necessary. Additional follow-up conversations may also be necessary to make the necessary arrangements, especially if you will be taking time off from work for treatment.
Your employer may ask you to fill out paperwork regarding your unpaid time off if you're using FMLA. They may also ask you to sign a Return-to-Work Agreement, explaining what's expected of your return.
These agreements may include:
Complying with all treatment recommendations from your rehab provider
Providing regular progress reports during treatment
Going to a 12-step program or support group after treatment
Submitting to regular drug or alcohol testing
Acknowledging you may still lose your job for poor work performance following treatment
If you sign a Return-to-Work Agreement, you must comply with all parts of the agreement to continue working with your company, as they protect you and your employer when you return.
How to Tell Your Boss/Manager
When it comes to speaking with your day-to-day boss or manager, you may fear being judged by someone you work with closely. It's also important to consider the possibility that they already know. For many people, addiction impacts all aspects of their lives, including their work performance. They may think they are hiding their situation well when they're really not.
With this in mind, an open, honest conversation about your substance use disorder can help make the conversation productive.
These strategies can help:
Talk to your manager before speaking to any coworkers, so they hear your perspective first.
Explain your concerns about your work performance and your hope that overcoming addiction can make you a better employee.
Come prepared with your rehab plan so they know you are serious about recovery and can understand how much time and what other accommodations you may need.
Consider how your work functions will be managed in your absence. You may even want to create a coverage plan to help demonstrate specific ways you'll help with the temporary transition of work.
Remember that going to rehab takes courage and resolve. Your boss probably knows this and will most likely want you to get the help you need so that you can come back to work happier, healthier and a more productive contributor.
How to Tell Your Coworkers/Employees
It is up to you how you want to handle colleagues' questions. However, it's important to take time to prepare for your absence and consider what they need to know and what questions they may ask. You may have to discuss work responsibilities, changes in processes and how long you'll be gone.
People will ask, either directly or indirectly, where you are going during your medical leave. You should be prepared to get these kinds of questions and decide how you want to respond. Some people are candid about their drug and alcohol rehab stay, while others are more reserved. Either approach is appropriate; it's just better to be prepared with a response instead of being put on the spot.
If you're not ready to share details, you can simply say you are going on medical leave or taking care of health issues. If someone continues to press you on the matter, it is perfectly appropriate to say that you do not feel comfortable talking about it. If you are open about your situation, you may find others who have been through the same thing, which can be reassuring.
Prepare Your Home Life
Once you've organized your rehab stay, organizing your home may be just as important as your job, especially if you live alone or work from home in any capacity. You may want to create a to-do list that includes:
Forwarding mail
House or pet sitting
Automatic bill payments
Drugs, alcohol or paraphernalia removal so that these items will be gone when you return home from rehab
Your treatment facility may also recommend a packing list for what to bring (or what not to bring) with you for your stay.
If you or a loved one is ready to start their recovery journey while working, The Recovery Village can help. It takes courage to get help for a drug or alcohol addiction, and our team of addiction specialists can help it go as smoothly as possible. Contact us today to answer any questions you may have and discuss treatment options that may work for you.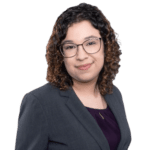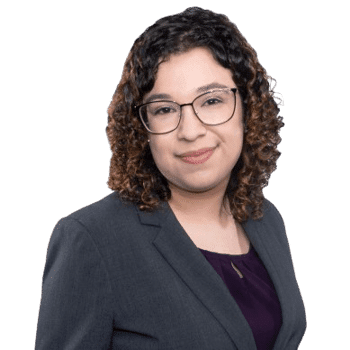 By – Melissa Carmona
Melissa Carmona puts years of writing and editing experience to work helping people understand substance abuse, addiction and mental health disorders.
Read more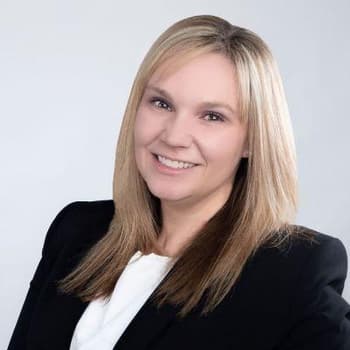 Editor – Nicole LaNeve
Nicole leads a team of passionate, experienced writers, editors and other contributors to create and share accurate, trustworthy information about drug and alcohol addiction, treatment and recovery for The Recovery Village and all Advanced Recovery Systems sites.
Read more
Sources
---
U.S. Department of Labor. "Family and Medical Leave (FMLA)." Accessed August 3, 2020.
U.S. Department of Justice. "Americans With Disabilities Act Of 1990, As Amended." June 15, 2009. Accessed August 3, 2020.
U.S. Department of Justice. "A Guide to Disability Rights Laws." February 2020. Accessed August 3, 2020.
U.S. Department of Health & Human Services. "Summary of the HIPAA Security Rule." July 26, 2013. Accessed August 3, 2020.
U.S. Office of Personnel Management. "FAQ: What is an Employee Assistance Program (EAP)?" Accessed August 3, 2020.
Alabama State Bar. "Return to Work Agreement." May 20, 2015. Accessed August 3, 2020.
U.S. Department of Justice. "How to File an Americans with Disabiliti[…]partment of Justice." Accessed August 3, 2020.
Medical Disclaimer
The Recovery Village aims to improve the quality of life for people struggling with substance use or mental health disorder with fact-based content about the nature of behavioral health conditions, treatment options and their related outcomes. We publish material that is researched, cited, edited and reviewed by licensed medical professionals. The information we provide is not intended to be a substitute for professional medical advice, diagnosis or treatment. It should not be used in place of the advice of your physician or other qualified healthcare providers.