As a parent, you may be concerned about losing your children if you go to rehab, but getting sober will benefit your children and keep them safe.
If you are thinking about going to rehab for addiction, you are probably worried about what this choice will mean for your family. A parent's first concern is undoubtedly, "What will happen to my children?" You may even fear losing your children if you go to rehab. While there are no guarantees about what consequences you may face if you go to rehab, the reality is that recovering from addiction is probably one of the best choices you can make for your family, including your children.
Will You Lose Your Child if You Go To Rehab?
Treatment can help you to achieve sobriety so you can parent as effectively as possible. It is impossible to guarantee your children will not be removed from your custody if you go to rehab, but having an addiction or substance abuse disorder does not mean you have failed as a parent. Addiction is a legitimate medical condition that affects the functioning of the brain. It is a chronic disease that requires treatment. If you choose to go to rehab, you are making the best choice for yourself and your family's future.
If you are going to inpatient rehab, you will understandably have to leave your children behind, but this does not mean permanently losing them. You may choose to leave them with your spouse or significant other. If this is not an option, you can make arrangements for grandparents, aunts, or uncles to care for them while you go to rehab. Chances are your family members want you to get the help you need to be the best parent possible to your children, and they will be willing to step in to help.
Sometimes, where your children live during your stay in rehab may be out of your hands. For example, in some cases, parental addiction results in Child Protective Services (CPS) getting involved. As the Child Welfare Information Gateway has explained, many children who have a parent addicted to drugs or alcohol will never experience abuse or neglect. Still, when a parent is addicted, children are more likely to be mistreated and become involved with CPS. This means that you may have a child protective services worker involved in your case and dictating whether you go to treatment and where your children will live.
Having CPS involved may make you even more fearful about losing your children if you go to rehab, but the lawactually requires that these agencies make reasonable efforts to prevent children from being removed from their homes. One aspect of making reasonable efforts to keep children at home is referring parents with substance use disorders to treatment. If you're living with an addiction and working with CPS, the agency will likely support your decision to go to rehab. Even if your child is temporarily placed in foster care or with relatives while you go to rehab, the law also requires that CPS make an effort to reunify you with your child. If you seek treatment and commit to a drug-free lifestyle, chances are you can have your child returned to your care, even if CPS is involved in your life.
Why Getting Addiction Treatment Help Is the Best Choice
Leaving your children behind to go to rehab can be a difficult choice, but it is the best one. It is difficult to care for children when you are under the influence of drugs or alcohol or recovering from the effects of substance abuse. While not all children living with parents who are addicted will suffer from abuse or neglect, the risk is much higher when a parent has an addiction. If household funds are spent on drugs or alcohol, you may have difficulty providing basic needs like food, clothing or shelter. It is difficult to provide proper care, supervision and nurturing if substances impair you. Ultimately, choosing not to go to rehab and get sober places your children in danger and could lead to Child Protective Services removing them from your care.
If your drug or alcohol addiction has led CPS to remove your children from your care, this does not mean you will lose them permanently. If you take the proper steps, such as attending and successfully completing an addiction treatment program, you can have them returned to you. You may also be required to attend family therapy and undergo an evaluation before you see a family court judge, who has the authority to determine whether your children can safely return home.
If you have children, you may be torn about getting help for your substance use disorder. Addiction can place your children in harm's way, so it's important to decide to go to rehab as soon as possible. By getting treatment and choosing a drug-free lifestyle, you can protect your children from harm.
How To Plan for Rehab if You Have Kids
If you have made the decision to seek rehab, it is important to have a plan in place for your children. This means choosing where your children will stay and who will care for them in your absence. You may need to do the following:
Contact your child's school and inform them that this new caregiver will be responsible for your children during your absence. You may have to sign permission slips to allow the person to pick your child up from school.
Contact your child's doctor to grant the caregiver permission to take your child to appointments and consent to medical treatment while you are in rehab.
Contact the family courts; it may be helpful to file a Power of Attorney in some cases to allow the caregiver to make decisions for your child.
You should also plan to have a conversation with your children about your plan to go to rehab. The nature of the conversation may vary based on your child's age, but ultimately, you should avoid keeping secrets or leaving without telling your child. For younger children, you may simply explain that you are sick, and you are going away to get help so you can get better. If children are old enough to understand the nature of addiction, you can explain to them that you are struggling with addiction, but it is a medical condition just like any other, and you are going to treatment so you can get better.
It is important to let your children know what to expect, such as how long you will be gone and who will care for them in your absence. Be sure that your child understands that your illness is not their fault and that you can get better. Give your child an opportunity to ask questions, and be sure to validate any feelings, including sadness, fear or anger, that your child expresses.
The Best Rehab Programs for Parents
Once you have made the decision to go to rehab, choosing a program that works for your family is vital. The best rehab programs for parents should allow you to recover while staying in contact with your family and including them in your recovery journey.
Some rehab programs have family visitation hours, so asking any prospective rehab programs about their visitation hours and their policies around children is helpful. You should also find out whether your chosen rehab program allows a certain number of phone calls so that you can stay in regular contact with your children. Some rehab programs may even have family programming, which may allow older children to participate in family sessions.
Besides going to inpatient drug rehab, another option is choosing an outpatient or partial hospitalization program. An outpatient program allows you to live at home while attending counseling appointments at a clinic. If your addiction is more severe, you may benefit from a partial hospitalization or day treatment program, in which you receive at least 20 hours of service per week but return home each night. Either type of program allows you to remain at home and receive treatment while still being present for your children.
If you are a parent looking to attend addiction rehab, The Recovery Village is here to support you. We have rehab centers across the country and we are pleased to offer both inpatient and outpatient care. Our highly-qualified specialists treat both addiction and co-occurring mental health conditions. Call us today to discuss personalized treatment programs that can be the best fit for you.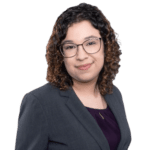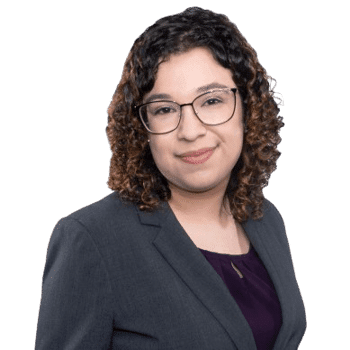 Editor – Melissa Carmona
Melissa Carmona puts years of writing and editing experience to work helping people understand substance abuse, addiction and mental health disorders.
Read more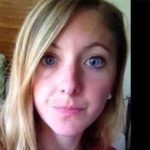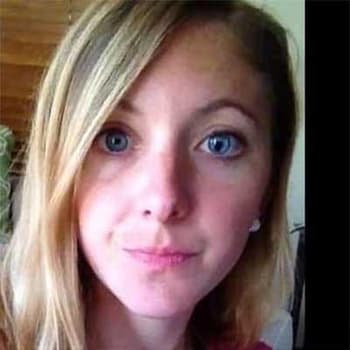 Medically Reviewed By – Jenni Jacobsen, LSW
Dr. Jenni Jacobsen is a licensed social worker through the Ohio Counselor, Social Worker and Marriage and Family Therapist Board. She has over seven years working in the social work field, working with clients with addiction-related and mental health diagnoses.
Read more
Sources
---
National Institute on Drug Abuse. "What is drug addiction?""> July 2018. Accessed October 17, 2020. 
Child Welfare Information Gateway. "Parental Substance Abuse and the Child Welfare System."  October 2014. Accessed October 17, 2020. 
Child Welfare Information Gateway. "Reasonable Efforts to Preserve September 2019. Accessed October 17, 2020. 
American Society of Addiction Medicine. "What are the ASAM Levels of Care?" May 13, 2015. Accessed October 17, 2020.
Medical Disclaimer
The Recovery Village aims to improve the quality of life for people struggling with substance use or mental health disorder with fact-based content about the nature of behavioral health conditions, treatment options and their related outcomes. We publish material that is researched, cited, edited and reviewed by licensed medical professionals. The information we provide is not intended to be a substitute for professional medical advice, diagnosis or treatment. It should not be used in place of the advice of your physician or other qualified healthcare providers.