Online counseling and telepsychiatry can effectively treat substance use disorders and mental health conditions with flexible scheduling and convenient access from home.
If you've ever wondered, "What is telepsychiatry?," this term is used to describe online mental health counseling. Telepsychiatry, sometimes called teletherapy, offers patients online professional services for mental health or substance use disorders. This could happen via video conferences, online chats, text messages or emails. With access to a smartphone, tablet, laptop or desktop computer, clients can receive teletherapy services on the go or from the comfort of their homes.
How Does Teletherapy Work?
To receive online mental health services, clients typically sign up with a teletherapy website. When clients sign up, many sites have them complete a short assessment that matches them to a counselor who meets their specific needs. A client may be paired with a therapist who has experience with his or her condition or who uses methods the client prefers.
Once matched with a counselor, clients can schedule phone calls or video sessions to talk face to face with their counselor in real time. Some teletherapy websites also offer chat rooms to text your counselor or the ability to exchange emails with them.
Benefits of Telepsychiatry
While online counseling may not be the standard method of receiving mental health services, telepsychiatry benefits patients by removing barriers to receiving treatment.
Telepsychiatry bypasses transportation barriers to allow access to mental health services. Clients who live in rural communities or who do not own vehicles can benefit from receiving online counseling from home. Online therapy gives you the option to connect with a particular specialist or therapist you feel comfortable with instead of relying solely on the closest available provider.
Patients with certain conditions, such as anxiety disorders or mental health conditions like schizophrenia, may be reluctant to leave home for in-person services. Teletherapy gives them the option to receive services from home, where they feel more comfortable.
Above all, teletherapy is convenient. For those with busy schedules and little time to travel to appointments, teletherapy can be a solution. Patients can chat briefly with a therapist throughout the day or schedule video appointments in the evenings to accommodate their busy schedules. You can even schedule a teletherapy appointment during a break from work or chat with a counselor while traveling.
Like any treatment, there are pros and cons of online counseling. Some people may find telepsychiatry is too impersonal. It can be harder for some individuals to build a connection with someone they can't physically be with, especially if they aren't used to online communication.
Telepsychiatry also often requires a stable internet connection. Patients in areas with poor connectivity may experience disruptions during teletherapy sessions, which can make them less effective. Access to reliable internet service and online technologies is growing, which works to minimize these drawbacks.
Benefits of Telepsychiatry for Addiction
Beyond the benefits discussed above, telepsychiatry can have specific benefits for patients receiving treatment for addiction. Along with other treatments, telepsychiatry can benefit patients through:
MAT or medication-assisted treatment. According to federal law, patients who receive medications to treat their addictions must also receive counseling services. Teletherapy fulfills the required counseling for MAT at flexible times that meet the patient's schedule.
Online outpatient treatment. For those who do not require inpatient or residential treatment, telepsychiatry can make it easier to access outpatient treatment by eliminating barriers such as scheduling constraints or transportation issues.
Is Online Counseling Effective?
While some people may prefer to meet with a counselor in-person, online counseling can be effective for those who choose or prefer this method. In fact, researchers have conducted studies to verify that teletherapy actually works. One professional report on telepsychiatry effectiveness published in the Journal of Anxiety Disorders reviewed the results of 64 different studies with internet-based cognitive-behavioral therapy. The report found that this form of teletherapy was effective for treating mental health conditions like depression, generalized anxiety, social anxiety and panic disorder. Online therapy was found to be just as effective as receiving services in person.
It's valuable to consider how effective online counseling may be for you. Individuals react to counseling differently. Patients who are comfortable with the technologies used (like video conferencing and chat rooms) may find online counseling more effective than those who aren't comfortable. For most people, though, online counseling can build a trusting relationship between counselor and client, which is essential for effective treatment.
Electronic Health Records
Privacy concerns surrounding electronic health records may make some people wary of teletherapy. Fortunately, HIPAA-compliant telehealth is well-protected. The HIPAA Security Rule creates national security measures for protecting health information that is held or transferred electronically. This rule ensures patient privacy when providers, including online counselors, are using technology to deliver services. It states that security measures must be in place to reduce the risk of private health information being shared. It also stipulates that only authorized people can access a patient's health records.
Teletherapy Cost and Insurance
Teletherapy cost varies depending on the website you use, what services you receive and your insurance plan. Some insurance plans may cover some or all telepsychiatry services. You can contact your insurance provider directly to discuss your policy and benefits.
Patients who use the Nobu telehealth app can complete an online form to verify if their insurance plan covers teletherapy. The Recovery Village is in-network with many private insurance companies, so patients with insurance may be able to offset some or all teletherapy costs.
If you are living with a substance use disorder and would like to enjoy the benefits of online counseling, reach out to The Recovery Village today to determine how our teletherapy services can help you. You can fill out a short online form to get started today.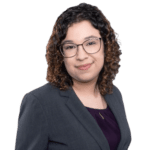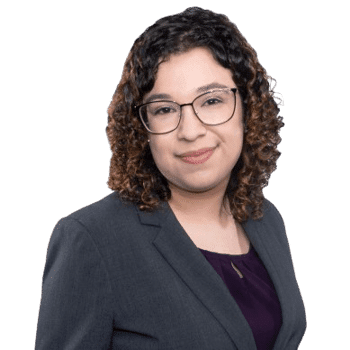 Editor – Melissa Carmona
Melissa Carmona puts years of writing and editing experience to work helping people understand substance abuse, addiction and mental health disorders.
Read more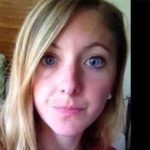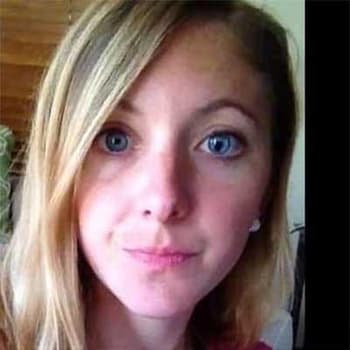 Medically Reviewed By – Jenni Jacobsen, LSW
Dr. Jenni Jacobsen is a licensed social worker through the Ohio Counselor, Social Worker and Marriage and Family Therapist Board. She has over seven years working in the social work field, working with clients with addiction-related and mental health diagnoses.
Read more
Sources
---
Substance Abuse and Mental Health Services Administration. "Statutes, regulations, and guidelines." September 9, 2019. Accessed April 3, 2020.
Andrews, G.; Basu, A.; Cuijpers, P.; et al.  "Computer therapy for the anxiety and depression disorders is effective, acceptable, and practical healthcare: An updated meta-analysis." Journal of Anxiety Disorders, April 2018. Accessed April 3, 2020.
U.S. Department of Health & Human Services. "Summary of the HIPAA Security Rule." July 26, 2013. Accessed April 3, 2020.
Medical Disclaimer
The Recovery Village aims to improve the quality of life for people struggling with substance use or mental health disorder with fact-based content about the nature of behavioral health conditions, treatment options and their related outcomes. We publish material that is researched, cited, edited and reviewed by licensed medical professionals. The information we provide is not intended to be a substitute for professional medical advice, diagnosis or treatment. It should not be used in place of the advice of your physician or other qualified healthcare providers.