Online treatment options for substance abuse and mental health conditions offer multiple effective, evidence-based therapies to guide you on the path to recovery.
Online therapy options have become an effective and convenient alternative to in-person treatment. New types of online counseling are emerging each day. Teletherapy, text-based chats, videoconferencing and other forms of virtual therapy are changing the way people receive mental health services. Because treatments in this field are constantly evolving, people may not be aware of the available online options for treating addiction and co-occurring mental health conditions.
Online Substance Abuse Counseling
Online substance abuse counseling is becoming an excellent way for people living with addiction to receive the professional treatment strategies that are essential for long-term recovery. At any time, from the comfort and safety of their own homes, people can speak to their provider to address the successes and setbacks of recovery.
There are multiple levels of care for substance abuse treatment, and many of these can continue utilizing online treatment. For example, some people may have only one teletherapy session each week, while others will commit to multiple hours of individual and group sessions each day, replicating an intensive outpatient program (IOP) or partial hospitalization program (PHP).
Who Will I Talk to During My Counseling Session?
Through an online counseling program, you can interact with various mental health and substance use professionals like:
Psychiatrists
Psychologists
Social workers
Professional counselors
Psychiatric nurses
In many cases, these professionals will offer very different services. For example, talking to a counselor may help identify and avoid triggers of relapse. A psychiatrist can prescribe medication-assisted treatment to manage cravings with medicine, like buprenorphine or naltrexone. In some situations, one provider can offer all the services a person needs to attain and sustain recovery.
Online Mental Health Counseling
Online mental health counseling and substance use counseling can appear very similar since they often use the same techniques. Using technology to interact, a therapist will work with you to:
Thoroughly understand the history of mental health issues
Discuss your symptoms, experiences and goals for therapy
Identify your needs and create an action plan
Provide comprehensive online mental health therapy that addresses the whole person, not just a disorder
Recommend helpful services beyond teletherapy for mental health
The therapist may employ a variety of internet-based tools to perform this treatment, or they may rely only on the telephone to help you achieve your treatment goals. Mental health counseling can help shrink the unwanted symptoms of a psychological disorder, or they may help improve areas of a person's well-being like:
Public speaking skills
Self-esteem and confidence
Relationship issues
Communication styles
Stress management
Parenting skills
For people hoping to improve their health and happiness, online mental health counseling is a great solution.
Who Will I Talk to During My Counseling Session?
Like with substance abuse counseling, online therapy sessions could be conducted by a range of mental health professionals depending on the goal of the session. Someone seeking a mental health evaluation may want to contact a psychologist, while someone looking for a medication assessment and/or prescriptions will want to speak with a psychiatrist or nurse practitioner.
For ongoing therapy, a person may receive treatment from a licensed mental health therapist, including:
Counselors
Social workers
Family and marriage therapists
Professionals will vary by education and experience and may specialize in certain conditions or addictions. Try to find someone you can connect with to establish trust and rapport. Being comfortable and speaking honestly with your therapist is an essential part of a successful session.
Common Types of Online Therapies
Mental health and drug addiction therapy may involve one or many types of therapeutic approaches. Numerous styles of therapy and therapeutic orientations can help a person explore their motivations, adjust their behaviors and improve their feelings.
When a person engages in online counseling or telehealth, they may encounter mental health therapy options like cognitive behavioral therapy, dialectical behavior therapy, family therapy and EMDR therapy.
Cognitive Behavioral Therapy
Cognitive behavioral therapy (CBT) is one of the most frequently used styles of mental health treatment, so there is a high likelihood someone could engage in cognitive behavioral therapy online. Like face-to-face sessions, online CBT therapy will address:
The connection between thoughts, feelings and behaviors
Distorted beliefs and the negative impact they have on mood
More beneficial behavior patterns that improve symptoms
CBT is effective for numerous mental health issues, including depression, anxiety, addictions, behavior compulsions and many others.
Dialectical Behavior Therapy
A specific version of CBT, dialectical behavioral therapy (DBT) can be an effective treatment style for a variety of symptoms and conditions like:
Online DBT helps build new skills related to regulating emotions, tolerating stress and improving relationships. Often, DBT involves both individual and group therapy sessions to help create the desired change.
Family Therapy
People may think online therapy only offers one-on-one phone calls or video chats with a professional. In reality, online family therapy is a helpful approach that includes an identified client and one or more loved ones.
Online family counseling services are based on the notion that the family system affects and is affected by each person. Ideally, online counseling will improve communication skills and routines to create a more peaceful and rewarding family setting.
EMDR Therapy
Eye movement desensitization and reprocessing (EMDR) is a helpful treatment that minimizes the unwanted impacts of past traumatic events, depression, anxiety and addictions. A therapist can accomplish EMDR online with a few modifications to fit the virtual space. An online EMDR therapy session may help achieve desired results from the comfort of the person's home.
The Recovery Village Offers Online Therapy
Anyone with the desire to limit the influence of alcohol and other drugs in their life should consider online therapy options. Online treatments with The Recovery Village can be the start of your recovery process.
With licensed professionals who offer individual and group therapy, you can enjoy the convenience, flexibility and security of online substance abuse treatment from the comfort of your home. The Nobu teletherapy app online can match you with one of our highly-qualified, licensed therapists.
Are telehealth services right for you or a loved one? Contact one of our helpful intake coordinators to learn more about treatment options that can work for you.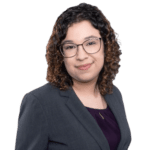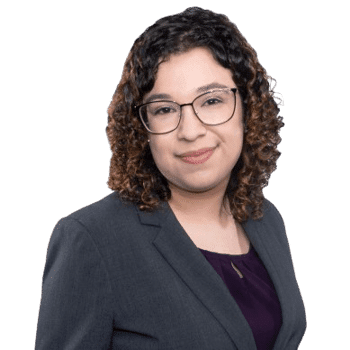 Editor – Melissa Carmona
Melissa Carmona puts years of writing and editing experience to work helping people understand substance abuse, addiction and mental health disorders.
Read more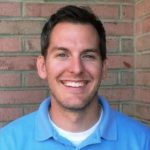 Medically Reviewed By – Eric Patterson, LPC
Eric Patterson is a licensed professional counselor in the Pittsburgh area who is dedicated to helping children, adults, and families meet their treatment goals.
Read more
Sources
---
American Psychiatric Association. "What is Psychotherapy?" January 2019. Accessed April 2, 2020.
National Institute of Mental Health. "Psychotherapies." November 2016. Accessed April 2, 2020.
Medical Disclaimer
The Recovery Village aims to improve the quality of life for people struggling with substance use or mental health disorder with fact-based content about the nature of behavioral health conditions, treatment options and their related outcomes. We publish material that is researched, cited, edited and reviewed by licensed medical professionals. The information we provide is not intended to be a substitute for professional medical advice, diagnosis or treatment. It should not be used in place of the advice of your physician or other qualified healthcare providers.