A majority of parents say the COVID-19 pandemic has impacted their child's mental health and created uncertainty about returning to school, according to a new survey.
Survey: 66% of School-Age Kids Anxious About Going Back to School After COVID-19
The coronavirus pandemic closed schools across the country in the spring of 2020, pushing education online and out of the physical classroom. With the start of the 2020-2021 school year just weeks away, the national conversation has shifted to just what that will look like as the U.S. continues to fight the spread of COVID-19.
The Recovery Village previously surveyed mental health professionals who reported a surge in mental health symptoms in the wake of the COVID-19 pandemic. We also recently surveyed 1,000 parents of school-age children (Kindergarten through college) to better understand how the pandemic is currently affecting kid's and teen's mental health.
The Recovery Village Survey Results
We surveyed 1,000 parents of school-age children about their kids' mental health symptoms and attitudes about going back to school. Note: Some questions asked respondents to select each option that applied, so in a few instances, the total percentage will be greater than one hundred.
The results show:
94% of parents say COVID-19 interrupted the daily lives of their children
95% say the pandemic disrupted planned summer activities (like camp or vacation) with 64% reporting a significant impact
74% of parents say COVID-19 has impacted their kids' mental health, with 27% reporting a significant impact
When asked about attitudes on returning to school, the results reflect feelings of concern, confusion and uncertainty about returning to school in the fall.
66% of parents say that their children reported feeling concern or anxiety about going back to school
If given the choice, 38% of kids would return to classrooms while 30% would prefer to stay remote. Nearly 25% would choose a combination of the two approaches.
Not only are the majority of parents reporting that COVID-19 has impacted their child's mental health, a significant majority (85%) say these symptoms are new for their child. For children with a history of mental health symptoms, a third say symptoms are worse than previous presentations.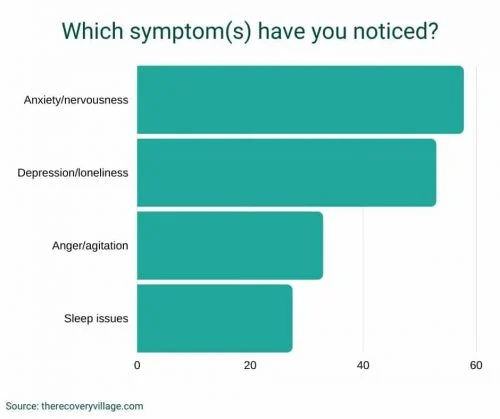 Nearly 60% of parents polled reported symptoms of anxiety; 53% reported signs of depression
85% of parents say these symptoms are new for the children and for those with past mental health symptoms, 33% report symptoms being more severe after the COVID-19 precautions began
A majority (41%) say symptoms began in April 2020
30% of parents say they're considering therapy for their children, with 13% reporting it's not currently an available option for their family
How Do Kids Feel About Going Back to School?
Our survey asked parents about their kids' attitudes about returning to school in the fall. While 66% of kids have expressed concerns or anxiety about going back to school in the fall, the results also demonstrate the confusion and uncertainty around deciding whether to reopen classrooms in the fall. A majority (38%) say their kids would return to their classrooms if given the choice, 30% would prefer to stay remote and 23% say a combination of remote and in-person learning would be their preference.
The results also show that student preferences may vary across different racial groups. While 42% of white and 36% of Asian parents reported their kids would prefer to return to their classrooms, only 29% of Black parents felt their kids would make the same choice. The majority of Black (38%) and Hispanic/Latino parents (33%) reported their kids would prefer to remain remote.
When Was the Impact Felt?
The majority of parents (41%) say that their child's mental health symptoms began in April 2020, which corresponds to the time when many states issued stay-at-home orders and many schools began announcing closure through the end of the current school year. About 26% say symptoms first appeared in March, 25% said May and 8% report symptoms first appearing in June 2020.
Troubling Differences in Symptoms Between Age Groups
While anxiety was the most commonly reported symptom overall, there were a few age-related differences in the results. Parents of middle school-age children were 11% more likely to report symptoms of depression compared to other age groups. They were the only age group to select this as the most commonly observed symptom.
Parents of college-age children reported higher rates of anxiety in their children compared to other age groups. For college-age kids, 72% of parents reported signs of anxiety, a rate 28% higher than other age groups. This is troubling for a couple of reasons.
It's estimated that 20% of those with an anxiety disorder have co-occurring substance use disorders. Someone with an untreated anxiety disorder might self-medicate with substance use, and some substances can also cause symptoms of anxiety which further complicates effective treatment for the two disorders.
College-age kids are already at risk for developing a substance use disorder due to the widespread attitudes about college being a time to experiment, including with substances. In fact, a survey on attitudes about college substance use that found 82% of respondents think it's normal to experiment with drugs and alcohol in college and 72% did (at least once) during their college years. A full 60% of college kids drink monthly and two thirds admit frequent binge drinking.
These increases in symptoms without timely and effective intervention could lead more members of our younger generation to develop unhealthy coping mechanisms and lifelong substance abuse issues. Identifying symptoms and asking for help is the best first step but based on our survey, it appears that may not be happening.
Are Kids Getting the Mental Health Help They Need?
When asked if they were considering therapy for their children following the quarantine/social distancing measure that began in March 2020, 31% of parents say they're considering treatment. Another 13% say that treatment is not an option for their family at this time, highlighting the need for and importance of mental health resources for families.
Knowing these statistics, parents can feel comforted knowing that resources are available, like teletherapy, that are safe, effective and respect social distancing practices. Parents, educators and treatment providers should be doing everything we can to support this next generation of leaders during these unprecedented times. As a healthcare provider, we're dedicated to raising awareness about available treatment options and reducing stigma so that more people who need help will feel comfortable asking for it.
If you or a loved one need help with mental health symptoms or substance abuse, The Recovery Village can help. Our experienced medical staff and clinicians work with ages 13 and up to address and treat mental health concerns and substance use disorders. Contact us to learn about treatment options that can work well for you and your family, including teletherapy for mental health conditions.
Our Other COVID-Related Studies:
South Florida Residents Experiencing "Coronavirus Anxiety" As Pandemic Lingers On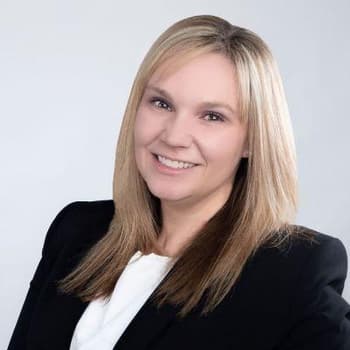 Editor – Nicole LaNeve
Nicole leads a team of passionate, experienced writers, editors and other contributors to create and share accurate, trustworthy information about drug and alcohol addiction, treatment and recovery for The Recovery Village and all Advanced Recovery Systems sites.
Read more
Medical Disclaimer
The Recovery Village aims to improve the quality of life for people struggling with substance use or mental health disorder with fact-based content about the nature of behavioral health conditions, treatment options and their related outcomes. We publish material that is researched, cited, edited and reviewed by licensed medical professionals. The information we provide is not intended to be a substitute for professional medical advice, diagnosis or treatment. It should not be used in place of the advice of your physician or other qualified healthcare providers.