You've flown flight support, protected bases and even guarded missile sites. But now that you've left the Air Force, you may find transitioning back to civilian life difficult. If you've turned to drugs or alcohol to help you cope, you're not alone. Over one in 10 veterans have a substance use disorder — a rate higher than that of the general population.
Luckily, The Recovery Village offers veteran rehab programs specifically for Air Force veterans. Our experienced and educated specialists can provide you with the medical and emotional support you need as you work toward sobriety.
Treatment Programs for Air Force Vets Suffering from Substance Abuse
When you were serving as an airman, your motto was "fly, flight, win." That same strategy can apply when you seek care at The Recovery Village. Our goal is to help you battle your substance abuse disorder head-on — much like you would challenge an enemy jet. We do that by offering a number of Air Force veteran rehab programs to help you, whether you're struggling with alcohol or substance abuse.
Our Air Force veteran drug rehab centers provide evidence-based, specialized care and are staffed by medical professionals that have experience helping airmen in recovery. To learn more and start your flight to recovery, contact us today. Give us a call at 855-202-1508 or fill out our admission form online.
Alcohol Rehab Treatment Programs for Air Force Veterans
Air Force veterans have had unique experiences that could be driving them to drink. Our Air Force veteran alcohol rehab programs focus on helping you sort through these past emotions and memories so you can finally move forward.
There aren't just differences between civilians and Air Force veterans. Research shows that war veterans with post-traumatic stress disorder (PTSD) have more problems with binge drinking than non-combat veterans. They may be using alcohol to self-medicate so they can avoid thinking about what they saw on the battlefield.
At The Recovery Village, we'll tailor your alcohol abuse treatment specifically to your past experiences and help you tackle any co-occurring mental disorders like PTSD that may be exacerbating your alcohol abuse.
Drug Rehab Treatment Programs for Air Force Veterans
Substance abuse can take many forms, but heroin and cocaine were the most highly abused drugs among veterans admitted to substance use treatment centers. At The Recovery Village, our Air Force veteran drug rehab treatment programs first help you get off the drug you're using through detox. Then, our caring therapists will help you sort through the memories of your time in the Air Force to find any triggers that could be causing you to use.
Since many substance use disorders go hand-in-hand with other mental health disorders like depression or PTSD, our programs also treat you for these at the same time. Co-occurring disorders often fuel one another, so tackling them both at once can keep them from returning.
Drug & Alcohol Rehab for Active Air Force Military Personnel
Air Force veterans aren't the only ones who struggle with drug and alcohol abuse. We also have programs specifically for active duty Air Force military personnel. Around 0.26% of deployed USAF service members tested positive for drug use. Whether you're using drugs or alcohol to cope with being away from home or to drown out your feelings of being at war, The Recovery Village can help. We can even treat your co-occurring disorders, like depression, PTSD or anxiety, at the same time.
Inpatient Residential Rehab for USAF Members and Their Families
To truly heal from your substance use disorder, consider an inpatient residential rehab program. Inpatient Air Force veteran treatment is crucial for long-term sobriety because it gives you a chance to completely reset yourself. You'll live in a facility away from the real world where you can work on altering negative patterns of thought and changing your habits. Your only responsibility will be healing yourself.
Air Force veteran rehab programs at The Recovery Village are highly specialized for veterans. You'll attend therapy groups with other veterans who know just what you've gone through, making it easier to open up and share your experiences. You'll also work with professionals who have studied veteran-specific treatments, so they'll know the best ways to approach your issues.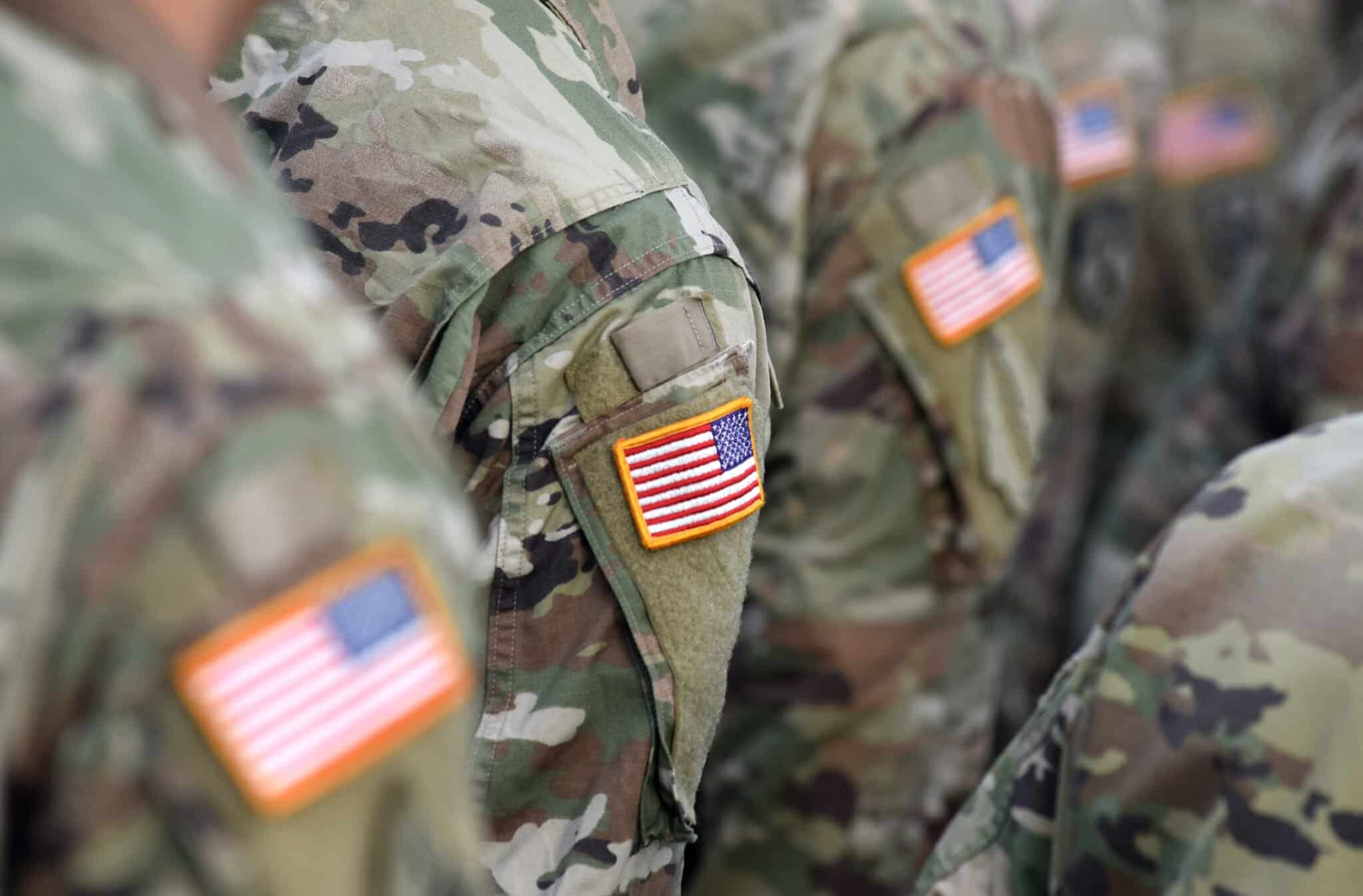 Veteran Recovery Is Our Mission
The Recovery Village is an industry-leading treatment provider for addiction and co-occurring mental health disorders.
Experienced clinicians: Our clinicians are specially trained in trauma-informed care, military culture and treating veteran-specific addiction and mental health needs.
Dual diagnosis: We treat addiction and mental health disorders like PTSD, anxiety or depression simultaneously for a better recovery.
EMDR: A revolutionary treatment available at several facilities, EMDR therapy alleviates mental pain and emotional recession from trauma, which can lead to better outcomes for your addiction.
FORTITUDE: Our specialty track for veterans and first responders at select facilities puts you in exclusive group therapy sessions with your peers.
If you're a veteran struggling with alcohol or drug addiction, our Veteran Advocates can help you navigate your VA health insurance and get you the help you need.
Inpatient Alcohol & Drug Rehab for Air Force Family Members
Sometimes, it's not veterans themselves that are struggling, but their family members. It can be extremely difficult being away from your loved one for years, only to have them return as an entirely different person. You may struggle with feeling close to them, and perhaps you've turned to drugs or alcohol to help ease some of these emotions.
There's no shame in this. Here at The Recovery Village, we know it can be difficult to be part of an airman's life. Our inpatient programs can help you talk through your feelings so you know you're not alone.
What to Expect from a Rehab Program Tailored to Air Force Vets and Families
• Leverage practical experience, we want to hear from former Air Force vets and their families. Please explain their unique experiences.
VA Benefits, Health Insurance and Financial Assistance for Air Force Veterans
If you're ready to enter an Air Force veteran drug rehab center, you may be worried about your health insurance. The good news is that your Veteran Affairs (VA) benefits should cover all medically managed detox, residential care and short-term outpatient counseling. As long as you receive treatment from a VA-approved health center (which The Recovery Village is), you should have no out-of-pocket costs.
Even if you're using private insurance, The Recovery Village accepts most major providers. The Mental Health Parity and Addiction Equity Act of 2008 requires insurers to offer mental health and substance abuse benefits equal to the medical and surgical benefits they offer, so chances are your plan will offer robust coverage for your treatment.
Visit the following websites to learn about The Recovery Village's network of drug and alcohol rehabilitation facilities. Call today for admissions. Each center is ready to help people learn how to cope with their addiction and uncover the root causes for their substance use disorder.
Orlando Recovery Center: A premier rehabilitation facility in Orlando, Florida that helps individuals recover from addiction and substance use disorders. The center also offers the opportunity to treat co-occurring disorders.
The Recovery Village Columbus: Located in Ohio, this facility provides inpatient, outpatient and aftercare treatment for people looking to begin detox. The center provides individualized plans to help patients through recovery while addressing their unique co-occurring disorders or any setbacks that may happen during recovery.
The Recovery Village Palmer Lake: In Colorado, this facility offers inpatient, outpatient and intensive outpatient treatment for individuals looking to kick-start their journey to recovery.
The Recovery Village Ridgefield: Located right in southern Washington, this facility provides patients with outpatient and aftercare programs. Just 20 minutes outside of Portland, this facility assists individuals who are ready to begin treatment.
The Recovery Village: In Umatilla, Florida, this is a rehabilitation facility that provides resources for individuals seeking drug and alcohol treatment. There are inpatient, outpatient, intensive outpatient and partial hospitalization treatment programs available for those suffering from Ambien addiction.
IAFF Center of Excellence: Specializes in assisting firefighters who struggle with behavioral health problems and addiction. Members can enter the recovery process sooner so they can return back to work as quickly as possible. Inpatient, partial hospitalization and intensive outpatient programs are all available at this facility, where patients can address their Ambien addiction in a safe, supportive environment.
Denver Mental Health & Counseling: Denver Mental Health and Counseling by The Recovery Village is a physician-led outpatient center specializing in evidence-based addiction and mental health treatments, offering services such as TMS, IOP, and personalized care for both ongoing and new patients, dedicated to fostering long-term recovery and overall well-being.
The Recovery Village Palm Beach at Baptist Health: The Recovery Village Palm Beach at Baptist Health is a premier physician-led treatment center in South Florida, offering a comprehensive spectrum of services from medical detox to outpatient programs for alcohol, drug, and co-occurring mental health conditions, with a commitment to rejuvenating lives, families, and communities, and facilitating same-day admissions.
The Recovery Village Atlanta: Located in Roswell just outside downtown Atlanta, is a 62-bed physician-led treatment facility offering a comprehensive range of services, from medical detox to outpatient care, specializing in alcohol, drug, and co-occurring mental health conditions, dedicated to transforming lives, families, and communities throughout Georgia.
The Recovery Village Kansas City: The Recovery Village Kansas City, an 80-bed facility in Raytown just 10 miles from downtown, offers a comprehensive range of evidence-based treatments for addiction and mental health conditions, overseen by physician leaders, and is dedicated to revitalizing lives, families, and communities throughout the Midwest.
The Recovery Village Cherry Hill at Cooper Health: The Recovery Village Cherry Hill at Cooper, situated just 20 minutes from Philadelphia, is a leading rehab facility in South Jersey providing comprehensive, evidence-based addiction and mental health treatments, ranging from medical detox to teletherapy, with a dedicated team committed to guiding adults on their path to lifelong recovery.
Medical Disclaimer
The Recovery Village aims to improve the quality of life for people struggling with substance use or mental health disorder with fact-based content about the nature of behavioral health conditions, treatment options and their related outcomes. We publish material that is researched, cited, edited and reviewed by licensed medical professionals. The information we provide is not intended to be a substitute for professional medical advice, diagnosis or treatment. It should not be used in place of the advice of your physician or other qualified healthcare providers.