The Coast Guard requires you to put your life on the line to defend our nation's waterways and coasts. Whether you're responsible for maritime law enforcement or defense operations, it's not an easy job — especially if you're dealing with dangerous international smugglers or failed search and rescue missions.
Because of the stress on your shoulders, you may have turned to drug or alcohol abuse to help ease some of your anxiety. If you're struggling with addiction, The Recovery Village can help. We offer best-in-class, veteran-specific care catered specifically to your needs as a Coast Guard veteran.
Treatment Programs for Coast Guard Vets Suffering from Substance Abuse
Life in the Coast Guard is unlike that of any other branch of the military. That's why The Recovery Village proudly offers coast guard veteran rehab programs just for Coast Guardsmen. At one of our Coast Guard veteran drug rehab centers, you'll receive one-on-one and group therapy with other Coast Guard veterans. Our programs can help you find the root of your addiction, whether it's post-traumatic stress disorder (PTSD) or troubling readjusting to civilian life.
You've saved enough people during your career — now it's your turn to accept some help. Allow The Recovery Village to assist you in one of the biggest battles of your life. Call us today at 855-202-1508 to speak with an admissions specialist and learn more about our Coast Guard veteran rehab programs.
Alcohol Rehab Treatment Programs for Coast Guard Veterans
Around 65% of veterans who enter a treatment program are seeking help for alcohol addiction. That's why we offer a specific Coast Guard veteran alcohol rehab program. At one of our centers, you'll receive top-of-the-line medical care whether you need medical detox or intensive therapy.
It's not uncommon for many Coast Guard veterans to also come to us with a co-occurring mental health disorder, such as depression or PTSD. Serving in the Coast Guard likely took a toll on your mental health, and if you never addressed these issues, they could be fueling your desire to drink. Our Coast Guard veteran rehab programs will help you get to the bottom of things based on your unique experiences.
Drug & Alcohol Rehab for Active Coast Guard Military Personnel
Substance abuse is not a problem specific to veterans. Unfortunately, over one-third of servicemembers in the United States Armed Forces reported binge drinking during the previous 30 days, and 10% called themselves heavy drinkers. The Recovery Village offers drug and alcohol rehab programs specifically for active-duty Coast Guardsmen to help fight their substance misuse.
Additionally, around 10% of active-duty servicemembers met the criteria for post-traumatic stress disorder. Another 25% said they used mental health services in the last year. Struggling with mental health disorders might be one of the reasons you're using. When this happens, it's called a co-occurring disorder, and The Recovery Village can work with you to treat it hand-in-hand with your substance abuse.
Inpatient Drug Rehab Treatment Programs for Coast Guard Veterans
In some cases, Coast Guardsmen start taking prescription pain medication following an injury during deployment. However, because these medications can be highly addictive, they develop a dependence on them, finding it nearly impossible to get off them on their own. In other cases, you might have started taking drugs as a way to self-medicate your depression or PTSD symptoms.
At our inpatient Coast Guard veteran drug rehab program, we'll help you wean off whatever medication you're taking and revise the patterns of thought that led to your addiction. Our treatment programs can also help you work through your mental health disorder concurrently.
Inpatient Residential Rehab for the Coast Guard and Their Families
Research shows that inpatient residential treatment success rates range from 68% to 71% for patients enrolled in a six-month program — which is higher than shorter treatment stays. Clearly, residential rehab is the right choice for most people.
With inpatient care, your day will be highly structured — much like your time in the Coast Guard. You'll have a set schedule every day with evidence-based addiction treatment and personalized treatment plans. Much like with any injury, your body and brain need time to heal, and residential treatment at The Recovery Village gives you that opportunity.
Not only that, but at The Recovery Village, we offer special veteran therapy groups where you can share your issues with others who have had the same experiences as you. We've found this helps people open up more and gives them an opportunity to find companionship through shared hardships.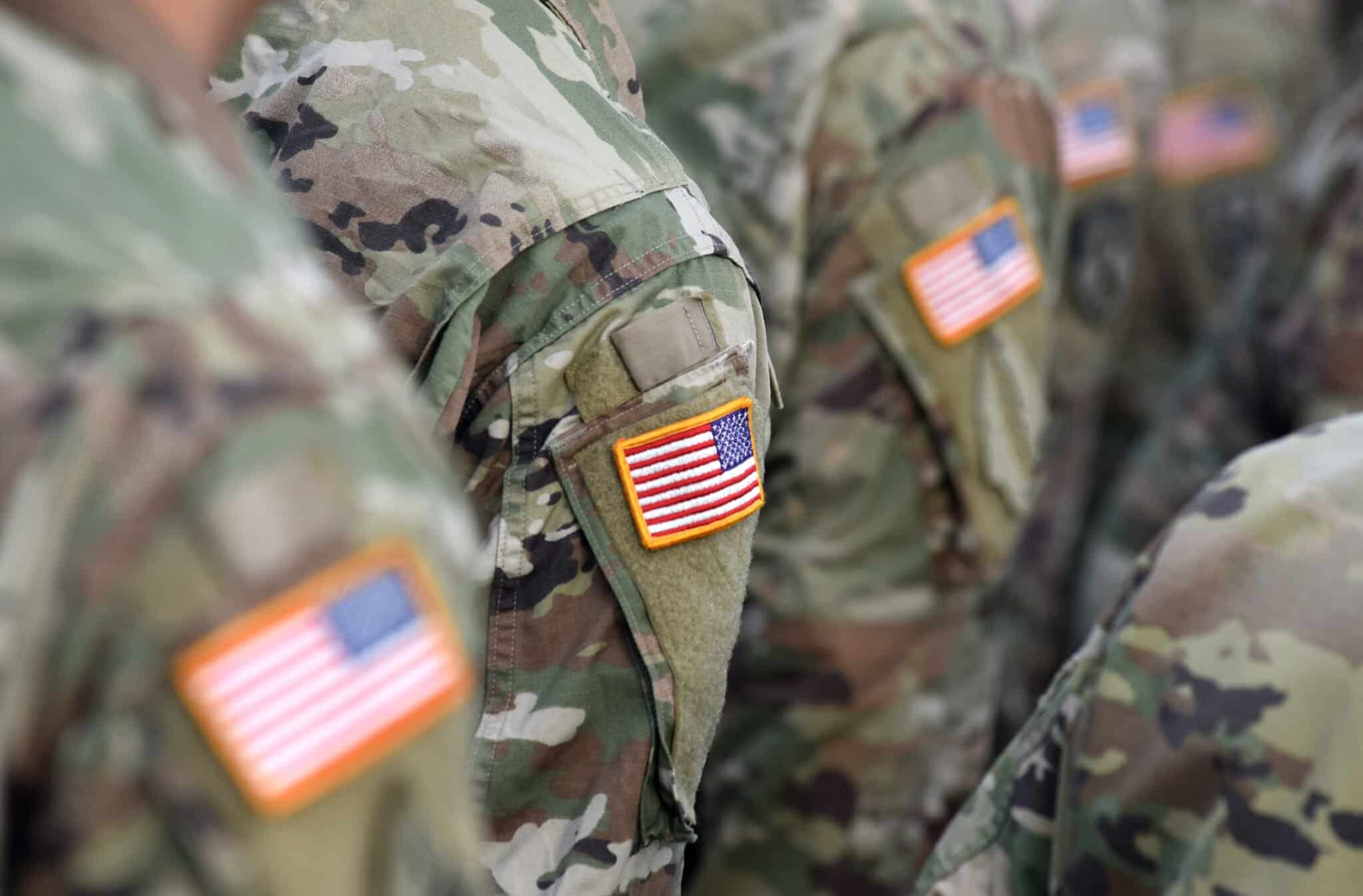 Veteran Recovery Is Our Mission
The Recovery Village is an industry-leading treatment provider for addiction and co-occurring mental health disorders.
Experienced clinicians: Our clinicians are specially trained in trauma-informed care, military culture and treating veteran-specific addiction and mental health needs.
Dual diagnosis: We treat addiction and mental health disorders like PTSD, anxiety or depression simultaneously for a better recovery.
EMDR: A revolutionary treatment available at several facilities, EMDR therapy alleviates mental pain and emotional recession from trauma, which can lead to better outcomes for your addiction.
FORTITUDE: Our specialty track for veterans and first responders at select facilities puts you in exclusive group therapy sessions with your peers.
If you're a veteran struggling with alcohol or drug addiction, our Veteran Advocates can help you navigate your VA health insurance and get you the help you need.
Inpatient Alcohol & Drug Rehab for Coast Guard Family Members
Family members of Coast Guard veterans can also suffer from addiction. It's possible you turned to drugs to cope while your loved one was deployed, or maybe your strained relationship upon their return caused you to start drinking. Whatever the case, we offer alcohol and drug rehab patients that can help. At our peaceful facilities, you can relax and focus on grounding yourself thanks to our caring addiction professionals.
What to Expect from a Rehab Program Tailored to Coast Guard Vets and Families
• Leverage practical experience, we want to hear from former Coast Guard vets and their families. Please explain their unique experiences.
VA Benefits, Health Insurance and Financial Assistance for Coast Guard Veterans
Health insurance shouldn't be something you worry about at one of the lowest points in your life. Luckily, your VA benefits cover substance abuse treatment in full, as long as you receive care from a qualifying facility. The Recovery Village is a part of the VA Community Care Network, so we'll gladly accept your benefits as payment with no out-of-pocket costs.
If you have private insurance instead of VA benefits, you should also have coverage. The Mental Health Parity and Addiction Equity Act requires insurers to offer the same coverage for substance abuse care as they do for medical care. As long as we're in network with your insurance, we can likely help with minimal costs.
Visit the following websites to learn about The Recovery Village's network of drug and alcohol rehabilitation facilities. Call today for admissions. Each center is ready to help people learn how to cope with their addiction and uncover the root causes for their substance use disorder.
Orlando Recovery Center: A premier rehabilitation facility in Orlando, Florida that helps individuals recover from addiction and substance use disorders. The center also offers the opportunity to treat co-occurring disorders.
The Recovery Village Columbus: Located in Ohio, this facility provides inpatient, outpatient and aftercare treatment for people looking to begin detox. The center provides individualized plans to help patients through recovery while addressing their unique co-occurring disorders or any setbacks that may happen during recovery.
The Recovery Village Palmer Lake: In Colorado, this facility offers inpatient, outpatient and intensive outpatient treatment for individuals looking to kick-start their journey to recovery.
The Recovery Village Ridgefield: Located right in southern Washington, this facility provides patients with outpatient and aftercare programs. Just 20 minutes outside of Portland, this facility assists individuals who are ready to begin treatment.
The Recovery Village: In Umatilla, Florida, this is a rehabilitation facility that provides resources for individuals seeking drug and alcohol treatment. There are inpatient, outpatient, intensive outpatient and partial hospitalization treatment programs available for those suffering from Ambien addiction.
IAFF Center of Excellence: Specializes in assisting firefighters who struggle with behavioral health problems and addiction. Members can enter the recovery process sooner so they can return back to work as quickly as possible. Inpatient, partial hospitalization and intensive outpatient programs are all available at this facility, where patients can address their Ambien addiction in a safe, supportive environment.
Denver Mental Health & Counseling: Denver Mental Health and Counseling by The Recovery Village is a physician-led outpatient center specializing in evidence-based addiction and mental health treatments, offering services such as TMS, IOP, and personalized care for both ongoing and new patients, dedicated to fostering long-term recovery and overall well-being.
The Recovery Village Palm Beach at Baptist Health: The Recovery Village Palm Beach at Baptist Health is a premier physician-led treatment center in South Florida, offering a comprehensive spectrum of services from medical detox to outpatient programs for alcohol, drug, and co-occurring mental health conditions, with a commitment to rejuvenating lives, families, and communities, and facilitating same-day admissions.
The Recovery Village Atlanta: Located in Roswell just outside downtown Atlanta, is a 62-bed physician-led treatment facility offering a comprehensive range of services, from medical detox to outpatient care, specializing in alcohol, drug, and co-occurring mental health conditions, dedicated to transforming lives, families, and communities throughout Georgia.
The Recovery Village Kansas City: The Recovery Village Kansas City, an 80-bed facility in Raytown just 10 miles from downtown, offers a comprehensive range of evidence-based treatments for addiction and mental health conditions, overseen by physician leaders, and is dedicated to revitalizing lives, families, and communities throughout the Midwest.
The Recovery Village Cherry Hill at Cooper Health: The Recovery Village Cherry Hill at Cooper, situated just 20 minutes from Philadelphia, is a leading rehab facility in South Jersey providing comprehensive, evidence-based addiction and mental health treatments, ranging from medical detox to teletherapy, with a dedicated team committed to guiding adults on their path to lifelong recovery.
Medical Disclaimer
The Recovery Village aims to improve the quality of life for people struggling with substance use or mental health disorder with fact-based content about the nature of behavioral health conditions, treatment options and their related outcomes. We publish material that is researched, cited, edited and reviewed by licensed medical professionals. The information we provide is not intended to be a substitute for professional medical advice, diagnosis or treatment. It should not be used in place of the advice of your physician or other qualified healthcare providers.