At safe injection sites, drug users receive clean needles, immediate medical intervention in case of overdose and referrals to addiction treatment services.
Article at a Glance:
Safe injection sites are considered a harm reduction approach, but some people may view these programs negatively.
At safe injection sites, drug users can receive sterile needles and have access to immediate medical treatment in the case of an overdose.
Despite the stigma surrounding safe injection sites, there is evidence that these programs can reduce drug use and link people to addiction treatment.
The nation's opioid epidemic shows no signs of slowing down. In fact, the latest figures from the Centers for Disease Control and Prevention (CDC) show that opioid overdose deaths are actually accelerating. The rate of U.S. overdose deaths rose by just over 4% from 2018 to 2019, and the majority of these overdoses were related to opioids.
Several states and major U.S. cities are taking unconventional measures in response to the ongoing opioid crisis. Specifically, these locations are looking to open safe spaces for injecting heroin as a way to prevent additional overdose deaths.
What Are Safe Injection Sites?
A safe injection site, also called a supervised drug consumption facility or supervised injection service, is a place where people can go to use drugs in a safe and sterile environment. There are trained staff and supervisors on the premises, and clean needles are provided to drug users.
Staff members have access to the overdose antidote naloxone and can administer it if needed, and there are also opioid addiction treatment resources available. For instance, staff may refer people to addiction treatment programs or provide education about drug addiction.
The Arguments For and Against Safe Injection Sites
Safe injection sites are a harm reduction approach for addressing addiction-related risks. Overdose and death are ever-present dangers when using IV drugs like heroin, and needle sharing can increase the risk of contracting dangerous diseases like hepatitis C and HIV. Safe injection sites can reduce these risks, but they are not without controversy.
Some of the major U.S. cities that are moving toward opening safe injection sites include San Francisco, Seattle and Philadelphia. Other cities also considering sites are New York City, Denver and Ithaca, New York. This has sparked debate on the effectiveness of these services once again, but locations that open safe injection sites argue that they reduce the spread of disease and save lives in the face of addiction.
Do Safe Injection Sites Work?
Using safe injection sites to reduce harm is not a new concept. Similar sites have been in operation for years throughout Europe, Australia and Canada. These locations have provided plenty of research material, and the results are encouraging. For example, research with locations in Canada shows there have been zero deaths at safe injection sites, which is indicative of success. The research also found these sites provide early intervention in cases of overdose and increased access to addiction services.
The U.S. has a long-running war on drugs, and it is difficult for many to let go of the criminal stigma that policymakers want to attach to any type of drug use. Some communities — and the federal government, in particular — feel negative about the idea of giving anyone a "safe space" to use an illegal drug. There have been some "unsanctioned" safe injection sites operating in the U.S. for years that have already come under threat by the Justice Department.
Some critics warn that supervised facilities will just lead to more drug use, but there is no research to back up this claim. In fact, according to the CDC, research shows that programs that provide access to sterile needles are actually linked to better outcomes. For example, people who use these programs are more likely to enter treatment and stop injecting drugs. These programs also reduce the risk of HIV, hepatitis and other infections, and there is no evidence that they increase drug use or crime.
Using Safe Injection Sites To Promote Addiction Treatment
Most people who are addicted to drugs are not too happy about their circumstances and would be thrilled to find a way out of addiction. Research on using safe injection sites to promote addiction treatment proves this to be the case. In two reviews — one from a 2014 edition of Drug and Alcohol Dependence and one from a 2017 edition of Current HIV/AIDS Reports — it was concluded that safe injection sites were successful in promoting drug addiction treatment.
People who access these safe injection services have a desire to stay alive and protect their health. Many also want to stop using drugs altogether but simply do not know how. Safe injection sites can provide a path to treatment and help people take that first step toward sobriety.
No one knows what the future holds for these services in the U.S., but if you are ready to make a change, compassionate and effective addiction treatment is available now. The Recovery Village offers rehab services for addiction and co-occurring mental health disorders in multiple locations across the United States. Contact us today to learn about our comprehensive addiction treatment programs and take the first step toward a healthier, substance-free life.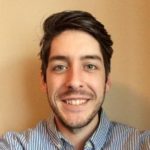 Editor – Jonathan Strum
Jonathan Strum graduated from the University of Nebraska Omaha with a Bachelor's in Communication in 2017 and has been writing professionally ever since.
Read more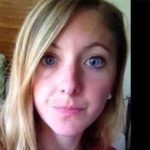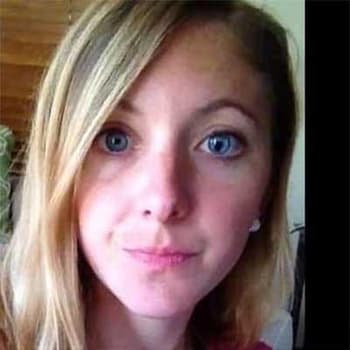 Medically Reviewed By – Jenni Jacobsen, LSW
Dr. Jenni Jacobsen is a licensed social worker through the Ohio Counselor, Social Worker and Marriage and Family Therapist Board. She has over seven years working in the social work field, working with clients with addiction-related and mental health diagnoses.
Read more
Sources
---
Centers for Disease Control and Prevention. "Drug Overdose Deaths." March 3, 2021. Accessed September 12, 2021.
Centers for Disease Control and Prevention. "Syringe Services Programs (SSPs) FAQs." May 23, 2019. Accessed September 12, 2021.
Kennedy, Mary Clare; et al. "Public Health and Public Order Outcomes […] a Systematic Review." Current HIV/AIDS Reports, 2017. Accessed September 12, 2021.
Pauley, Bernadette; et al. "Impact of overdose prevention sites duri[…] in Victoria, Canada." PLOS ONE, May 21, 2021. Accessed September 12, 2021.
Potier, Chloe; et al. "Supervised injection services: What has been demonstrated? A systematic literature review." Drug and Alcohol Dependence, December 2014. Accessed September 12, 2021.
Strike, Carol; Watson, Tara Marie. "Losing the uphill battle? Emergent harm […]ose crisis in Canada." International Journal of Drug Policy, September 2019. Accessed September 12, 2021.
United States Department of Justice. "Statement of the U.S. Attorney's Offic[…]osed Injection Sites." December 13, 2017. Accessed September 12, 2021.
University of Southern California. "Supervised Injection Sites Are Coming to[…]What You Should Know." Accessed September 12, 2021.
Medical Disclaimer
The Recovery Village aims to improve the quality of life for people struggling with substance use or mental health disorder with fact-based content about the nature of behavioral health conditions, treatment options and their related outcomes. We publish material that is researched, cited, edited and reviewed by licensed medical professionals. The information we provide is not intended to be a substitute for professional medical advice, diagnosis or treatment. It should not be used in place of the advice of your physician or other qualified healthcare providers.