Despite their remarkable physical traits, professional athletes have even felt the effects of painkiller misuse.
Since 2000, OxyContin, heroin and other opioids have ravaged communities throughout the United States. Painkillers have claimed the lives of thousands of Americans, and have led to opioid addiction in countless others.
The deadliest drug crisis in U.S. history, the opioid epidemic has affected people of all ages and backgrounds. Despite their remarkable physical traits, professional athletes have even felt the effects of painkiller misuse. Opioids: A Painful Problem for the NFLAmong athletes, NFL players might be most familiar with the dangers of opioids.
Because of the physical nature of their sport, NFL players often take opioids like OxyContin to alleviate pain. However, opioid misuse in NFL locker rooms has escalated, and many former and current players are feeling the effects of addiction.
Why Do NFL Players Use Opioids?
Football players are no strangers to injuries. During his Hall of Fame career, retired NFL quarterback Brett Favre endured a separated shoulder, fractured bones, nerve damage and sprains to the ankle, hand and thumb. He also suffered a number of concussions.
Because of injuries, Favre turned to opioids. In the 90s, he developed an addiction to prescription painkillers. In 1995, at the height of his substance use disorder, he took as many as 14 Vicodin at once. That year, he was presented the league's MVP award.
"It is really amazing, as I think back, how well I played that year,"' Favre told Sports Illustrated in 2018. "That was an MVP year for me. But that year, when I woke up in the morning, my first thought was, 'I gotta get more pills.'"
Despite his on-field success, Favre's health was a concern. He eventually entered rehab, where he learned to manage his addiction. Like Favre, many NFL players have dealt with prescription opioid misuse after trying to cure physical pain. But opioid use after injury isn't the only way for an addiction to develop. In some cases, emotional turmoil can result in opioid misuse that brings about addiction.
Mental illness has caused countless football players to use painkillers. Athletes experiencing anxiety or depression often use opioids to numb their psychological pain. However, this strategy can exacerbate depressive thoughts and could bring about addiction.
Former quarterback Ryan Leaf began using Vicodin after a shoulder injury in college. However, he quickly developed a dependence to the drug after team doctors distributed batches of painkillers to players. His reliance on these drugs continued when he entered the NFL. When his NFL career ended prematurely years later, he used the painkiller to reduce his emotional hurt.
While in the throes of addiction, Leaf would go to great lengths to experience a high. He told The Dallas Morning News in 2016 that he would go doctor shopping in order to gain access to more opioids. He was even arrested for attempting to steal painkillers. While dealing with a substance use disorder, Leaf experienced anxiety, depression, and suicidal thoughts.
"My drug dealer was an orthopedic surgeon or a doctor at an urgent care," he said.
With the help of rehab, Leaf entered recovery. Today, he is a brand ambassador for a sober-living company and gives speeches to young NFL players about the realities of addiction. While he may not have lived up to his potential in the NFL, Leaf is optimistic about his future helping others.
As he told USA Today in 2017, "I'm only 40 years old, and I've got such an amazing opportunity ahead of me."
How Common Are Opioids in the NFL?
In 2016, Detroit Lions wide receiver Calvin Johnson retired from the NFL. During his illustrious career, Johnson set a number of franchise records and dazzled fans with his athletic ability. He told MLive Media Group that pain caused by playing in the NFL led to his retirement.
In an interview with ESPN shortly after his retirement, he talked about the challenges of dealing with injuries while in the NFL. He said team trainers and physicians were passing out painkillers "like candy" in locker rooms.
"If you were hurting, then you could get 'em, you know. It was nothing," said Johnson, who underwent knee, ankle and finger surgeries during his nine-year career. "I mean, if you needed Vicodin, call out, 'My ankle hurt,' you know. 'I need, I need it. I can't, I can't play without it,' or something like that. It was simple. That's how easy it was to get 'em, you know. So if you were dependent on 'em, they were readily available."
The ubiquity of painkillers in NFL locker rooms isn't a new development. In 2011, a survey commissioned by ESPN examined opioid use in the NFL. In the study, 644 former players were asked about their use of painkillers during their playing days.
According to the survey:
52 percent of former players used prescription opioids during their NFL career. Among these players, 71 percent reported misusing opioids while playing in the league.
Among retired players who misused prescription opioids while in the NFL, 15 percent reported misuse in the past 30 days.
51 percent of retired NFL players who used opioids while playing reported obtaining the painkillers from a combination of doctors and nonmedical sources, like a teammate, coach or trainer.
Former players who misused opioids during their playing career were 3.2 times more likely than players who used opioids as prescribed to misuse these drugs in the past month.
In 2015, more than 1,600 former players filed a lawsuit against the NFL, claiming that league doctors and trainers recklessly supplied players with opioid and anti-inflammatory painkillers in order to keep players healthy enough to play. An amended version of the complaint accused teams of not having informed players of the long-term implications of painkiller use.
In 2017, The Washington Post reviewed court documents in the lawsuit filed by former players. The documents indicated that the NFL violated federal laws associated with handling and dispensing drugs. The report found that the average NFL team dispensed nearly 5,777 doses of nonsteroidal anti-inflammatory drugs and 2,213 doses of controlled medications, like Vicodin, to its players in 2012.
NFL Players Voice Concerns
Eugene Monroe may be the most outspoken opponent of opioid use in the NFL. In an opinion piece for The Players' Tribune, the former Jacksonville Jaguars and Baltimore Ravens offensive lineman said that painkillers have been heavily dispensed in NFL locker rooms for decades. He even suggested that teams encourage the use of opioids.
Since his retirement from the league in 2016, Monroe has been a vocal supporter of using marijuana as an alternative form of pain management for NFL players. While some studies have suggested that marijuana legalization could decrease prescription opioid misuse and overdose, researchers do not have enough evidence to confirm this theory.
However, marijuana isn't a harmless substance. Cannabis is a Schedule I drug, which means that it has a high potential for abuse. Research shows that marijuana is addictive because it causes compulsive drug-seeking despite knowing the consequences.
Former players aren't the only ones grappling with the effects of opioids — current players do, too. Travis Kelce, currently the tight end for the Kansas City Chiefs, received opioids after his first surgery while playing in the NFL. He quickly developed a dependence.
"During my first surgery, I had no idea that these pain medications were something that I was going to want, that my body was going to want, and that I was going to feel uncomfortable if I didn't have these," Kelse told The Kansas City Star.
Luckily, Kelce's dependence never evolved into addiction, but the experience inspired him to partner with the health care provider Cigna to foster a public conversation about the dangers of prescription painkillers. The program offers resources and tools intended to educate people about the effects of opioids and help those at risk for opioid misuse to learn effective prevention methods.
"Opioid addiction, it's something that's very serious, but it's something that can be avoided," Kelce said.
To avoid opioid misuse, players need to know the dangers of painkillers. Former NFL lineman Jeff Hatch, who was addicted to prescription painkillers during his career, said that that the NFL needs to better educate young players and offer comprehensive addiction services in order to alleviate widespread misuse among current and former players.
"The NFL makes billions off these players' blood and sweat and it's time for the league to address this problem and step up with a comprehensive substance abuse treatment program for ex-players," Hatch wrote in an opinion piece for Yahoo! Sports.
Some people are more susceptible to addiction than others — especially individuals with a history of drug use or those with relatives who have experienced a substance use disorder. Being addicted to opioids or other drugs does not make you a bad person. It just means you need help. The best way to receive assistance is to seek opioid addiction treatment.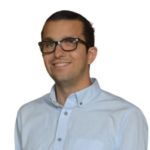 By – Matt Gonzales
Matt Gonzales is an award-winning content writer. He has covered the latest drug trends, analyzed complex medical reports and shared compelling stories of people in recovery from addiction.
Read more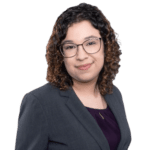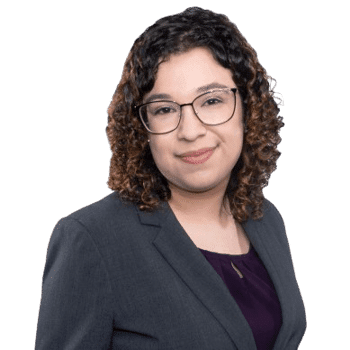 Editor – Melissa Carmona
As the content manager at Advanced Recovery Systems, Melissa Carmona puts years of writing and editing experience to work helping people understand substance abuse, addiction and mental health disorders.
Read more
Sources
---
Yahoo Sport. "The scary reality of NFL and opioids." September 15, 2017. Accessed July 26, 2021.
Randle, A. "Travis Kelce has a new game plan — for fighting pain-meds." The Kansas City Star, June 14, 2018. Accessed July 26, 2021.
The White House President Barack Obama. "Answers to Frequently Asked Questions about Marijuana." Accessed July 26, 2021.
DEA. "Marijuana." Accessed July 26, 2021.
Monroe, E. "My Body Remembers." The Players' Tribune, August 4, 2017. Accessed July 26, 2021.
Maese, R. "NFL abuse of painkillers and other drugs[…]ed in court filings." The Washington Post, March 9, 2017. Accessed July 26, 2021.
Kounang, N. "Lawsuit alleges that NFL teams gave painkillers recklessly." CNN, March 13, 2017. Accessed July 26, 2021.
Cottler, Linda B et al. "Injury, pain, and prescription opioid us[…]eague (NFL) players." Drug and alcohol dependence, 2011. Accessed July 26, 2021.
ESPN. "Calvin Johnson tells E:60 he had his '[…]e' of concussions." July 6, 2016. Accessed July 26, 2021.
ESPN. "Brett Favre acknowledges making three tr[…]rehab during career." May 22, 2018. Accessed July 26, 2021.
Hruby, P. "Feeling the pain of a Brett Favre injury." ESPN, December 17, 2010. Accessed July 26, 2021.
MLive.com. "Calvin Johnson's body 'just isn't holding up'." February 8, 2016. Accessed July 26, 2021.
Peter, J. "Former QB Ryan Leaf has found his callin[…]nitely not football." USA Today, April 27, 2017. Accessed July 26, 2021.
Stobbe, M. "Today's opioid crisis shares chilling […]past drug epidemics." Chicago Tribune, October 28, 2017. Accessed July 26, 2021.
Medical Disclaimer
The Recovery Village aims to improve the quality of life for people struggling with substance use or mental health disorder with fact-based content about the nature of behavioral health conditions, treatment options and their related outcomes. We publish material that is researched, cited, edited and reviewed by licensed medical professionals. The information we provide is not intended to be a substitute for professional medical advice, diagnosis or treatment. It should not be used in place of the advice of your physician or other qualified healthcare providers.