Non-suicidal self-injury can be dangerous. Mental health first aid provides a way for everyday people to help others who are experiencing mental health crises, such as non-suicidal self-injury.
Self-injury — also referred to as self-harm or self-mutilation — is the act of intentionally inflicting injury to one's body. Currently, it's thought that approximately 1 in 100 people engage in self-harm.
While often related to suicidal thoughts, self-injury commonly occurs without suicidal intentions. Many people who engage in non-suicidal self-injury have reported that they engage in this behavior in response to overwhelming negative emotions. Other common reasons people self-injure include:
Feeling a lack of control over one's body or mind
Difficulty expressing feelings or needs
Distraction from life's problems
Reenact trauma
Release emotional pain or tension
Mental health first aid is a type of immediate assistance provided by everyday people to individuals experiencing mental health crises. While mental health first aid does not replace treatment and should not be the only approach used, it does provide the opportunity to help someone in crisis as they take steps toward seeking professional care. For more information or to take a first aid course in your area, visit Mental Health First Aid USA.
Types of Non-Suicidal Self-Injury
Self-injury consists of a variety of behaviors. Any action that is intended to deliberately harm oneself without any other purpose can be defined as self-injury. Activities like getting a tattoo are not considered self-injury because while the person is choosing to do something that will cause harm, self-injury is not the primary intent of the action. Some common forms of self-injury include:
Cutting
Burning
Bruising
Scratching
Pulling at the skin or hair
Risk Factors and Warning Signs
Self-injury has been linked to many disorders including eating disorders, substance use disorders, post-traumatic stress disorder, borderline personality disorder, depression and anxiety disorders. Having one or more of these conditions may put a person at higher risk of self-injury.
Most people who engage in non-suicidal self-injury are teenagers. The prevalence for this age group is as high as 2 in 10 adolescents engaging in self-harm.
While many people who engage in self-injury attempt to hide their actions, there are several warning signs to look for, including:
Injury to arm opposite of the dominant hand
Suddenly dressing more modestly or inconsistently with the season, such as wearing long sleeves in the summer
Avoidance of activities that require less modest clothing, such as swimming
Seeming depressed or withdrawn
Early Intervention
The earlier someone who engages in non-suicidal self-injury seeks help, the better — treatment is more effective the earlier it is sought. However, treatment can be helpful at any stage. If someone appears to be struggling with non-suicidal self-injury, receiving mental health first aid can be the first step in connecting them to appropriate treatment.
How to Provide Mental Health First Aid for Non-Suicidal Self-Injury
Mental health first aid is administered using the five-step ALGEE approach. Each letter in ALGEE stands for a step to take while providing first aid:
Assess for risk of suicide or harm
Listen non-judgmentally
Give reassurance and information
Encourage appropriate professional help
Encourage self-help and other support strategies
ALGEE should be implemented to help someone remain stable until professional help arrives or the crisis has passed.
Assess for Risk of Suicide or Harm
Non-suicidal self-injury is commonly associated with feelings of depression and low self-worth. While someone may not typically experience suicidal thoughts related to self-injury, the emotions associated with self-injury can result in suicidal thoughts and behaviors. Even if someone has reported not having suicidal thoughts in the past, it is crucial to address suicide risk in anyone who engages in self-injury.
If someone is at risk for hurting themselves, implement first aid for suicidal thoughts and behaviors. If they have the means to hurt themselves or someone else, such as a weapon, call 911 for immediate emergency assistance. If there is not an immediate risk of harm, you may continue with the next four steps in the ALGEE plan.
Listen Non-Judgmentally
Compassionate listening is beneficial for anyone — especially people experiencing a mental health crisis. Let the person know that you are willing to talk and ensure that your body language matches what you are saying. There are many ways to show active listening skills, including:
Keep body language open and inviting
Make eye contact
Nod to indicate understanding
Allow natural pauses if they occur
Stay focused without distractions
If possible, it may be helpful to approach the person in a private setting, especially if they have not previously disclosed self-injuring. Asking open-ended questions will help elicit a more natural response compared to asking close-ended "yes" or "no" questions. For example, asking "How have you been feeling lately?" is likely to get a more meaningful response than asking "Have you been feeling down lately?"
Once a person opens up and starts talking it is important to be patient and compassionate. Approach the person with respectful curiosity, a technique of genuinely asking for help understanding while remaining respectful. Before asking questions about self-injury ask permission.
One way to start this conversation would be to express concerns and then ask "Do you mind if I some questions to help me better understand what's going on for you?" Once you begin asking questions, be prepared to listen quietly and respectfully while the other person talks. Be careful to avoid judgmental or cliché statements. Other respectfully curious questions to consider as follow-up include:
"What do you feel before you self-injure?"
"How does it make you feel?"
"How do you feel after?"
"What reasons do you have to continue self-injuring?"
"Do you have any reasons to stop self-injuring?"
"What would make it hard to stop self-injuring?"
Give Reassurance and Information
Someone who engages in non-suicidal self-injury may feel the need to conceal their self-injurious behaviors. This secrecy is often related to feelings of low self-worth. Avoid furthering someone's negative thoughts about themselves. Practice compassion and do not invalidate someone else's feelings. Remember that mental health disorders, such as those that may lead to non-suicidal self-injury, are medical conditions that can be treated and recovery is possible. Reassure the person of this and be available if they need to speak in the future.
It may be helpful to provide someone with additional information about self-injury and what treatment is available. The Recovery Village offers different types of educational blogs and resources about -harm, including:
Encourage Appropriate Professional Help
A person who engages in non-suicidal self-injury may not realize how damaging the disorder can be or how severely it impacts their day to day lives. Professional help is available for self-injury and can be very effective. Always provide references to professionals who can provide treatment including:
The Substance Abuse and Mental Health Services Administration can provide guidance in finding treatment professionals and specialists across the country using their treatment locator tool.
What if the Person Doesn't Want Help?
Many people feel apprehensive about treatment. This is normal. Do not be surprised if someone states they do not want help or do not want to seek treatment. Again, practice respectful curiosity and ask what concerns a person has about treatment. It may help to assist with finding information about treatment.
Even if someone is adamant about not engaging in treatment, provide information on where to go if they change their mind. Providing support and encouraging a person to seek treatment is usually all someone else can do.
Encourage Self-Help and Other Support Strategies
Whether or not someone wishes to engage in a treatment program, suggest self-help methods. Some coping skills and other beneficial ways to take care of oneself and improve mental health include:
Talk to supportive friends
Engage in a hobby
Avoid substance use
Get sufficient sleep
Eat well
Helpful Hotlines for Mental Health First Aiders
There are several free, confidential national helplines available. These are great resources to provide to someone in crisis. These helplines can provide support and assist in finding treatment.
National Suicide Helpline: 1-800-273-8255
Substance Abuse and Mental Health Services Administration's National Helpline: 1-800-662-4357
American Psychiatric Association Answer Center: 1-888-357-7924
American Psychological Association Public Education Line: 1-800-964-2000
The National Mental Health Association: 1-800-969-6642
The National Poison Control Center: 1-800-222-1222
Alcohol and Drug Abuse Helpline: 1-800-821-4357
National Institute on Drug Abuse Hotline: 1-800-729-6686
The Recovery Village provides treatment for substance abuse and co-occurring mental health conditions including non-suicidal self-injury. If providing mental health first aid to someone with a substance use disorder who also engages in non-suicidal self-injury, reach out to a representative today to learn more about treatment options available.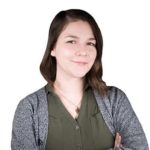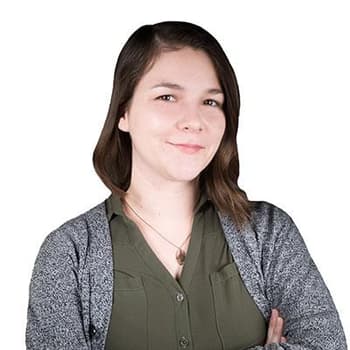 Editor – Megan Hull
Megan Hull is a content specialist who edits, writes and ideates content to help people find recovery.
Read more
Medically Reviewed By – Denise-Marie Griswold, LCAS
Denise-Marie Griswold is a Licensed Clinical Addictions Specialist. She earned her Master's Degree in Substance Abuse and Clinical Counseling from East Carolina University in 2014.
Read more
Medical Disclaimer
The Recovery Village aims to improve the quality of life for people struggling with substance use or mental health disorder with fact-based content about the nature of behavioral health conditions, treatment options and their related outcomes. We publish material that is researched, cited, edited and reviewed by licensed medical professionals. The information we provide is not intended to be a substitute for professional medical advice, diagnosis or treatment. It should not be used in place of the advice of your physician or other qualified healthcare providers.