Learn the differences between emotional support animals vs. therapy dogs and know the requirements and certifications you need to qualify your animal.
Many people rely on animals for their uncanny love, support and keen attentiveness to human behavior. Additionally, therapy dogs and support animals both help people who struggle with health conditions and mental health disorders. While both animals yield tremendous benefits in promoting overall well-being, there are several key differences between an emotional support animal vs. therapy dog.
Emotional Support Animals
According to the American Kennel Club, emotional support animals can help ease mental health symptoms of depression and anxiety. An emotional support animal (ESA) provides safety and comfort, and these pets can help improve a person's quality of life.
Only a licensed mental health professional such as a psychiatrist, therapist, or psychologist can recommend the use of an emotional support animal. This professional must have substantial reasoning to warrant the need for this recommendation.
Unlike service dogs, emotional support animals do not have formal training to perform certain activities or tasks related to the individual's disability.
ESA Privileges
The main benefits of ESAs are housing and travel rights. Under the Fair Housing Act, landlords and property management companies cannot discriminate against emotional support animals. This fact means that these pets are exempt from size limitations and breed restrictions. It also means that owners cannot be charged with a pet deposit or fee when renting a property. Furthermore, the animal is allowed in common areas.
Emotional support animals can also live with students in college dorms and campus housing. Some colleges have prohibited such animals from living in such residences, but have been penalized for doing so.
Under the Air Carrier Access Act, ESAs can accompany their owners in the main aircraft cabin. Airlines can request documentation explaining the disability and the reasons why the individual needs travel support.
Requirements
Technically, any domestic animal can qualify as an emotional support animal, but it is still important to understand emotional support animal laws. These laws apply to dogs and cats, but may also include snakes, miniature pigs, birds and mice. Regardless of the animal, the ESA should be appropriately trained, well-behaved and safe around others.
To qualify for an ESA, a person must obtain an emotional support animal letter from a licensed medical professional. The emotional support animal certification will outline how the person's disability impacts their well-being. It will also describe how the emotional support animal serves as a necessary aid in the person's overall treatment.
Restrictions
Where can an emotional support animal go? Unless a restaurant or store openly allows dogs, emotional support animals are not permitted in such establishments. Unlike service dogs, businesses do have the right to accept or deny emotional support animals. As an extension, ESAs may not be allowed in hotels, as they are considered temporary housing arrangements.
Likewise, employers are not required to allow emotional support animals into the workplace. A person must discuss this with their human resources department or supervisor to determine the policy.
Therapy Dogs
Therapy dogs accompany their owners to volunteer in a variety of settings including nursing homes, hospitals and schools. Therapy dogs may also provide assistance in physical and occupational therapy tasks related to hand-eye coordination and fine motor control.
What do therapy dogs do? There are different types of therapy dogs, but they typically provide an excellent mood boost to their visitors. Their calm and easygoing temperaments can help motivate struggling individuals. Although just about any breed can qualify as a therapy dog, the animal must have peaceful, well-behaved nature and excellent socialization skills.
Privileges
Therapy dogs can provide invaluable support to people in a variety of ways. Their training allows them to provide both psychological and physiological therapy to many different people. Their roles may vary from giving children the confidence to read aloud to helping a patient in a rehabilitation center to restore her mobility. Therapy dogs may also accompany clinicians in their psychotherapy practice.
Requirements for Therapy Dogs
Therapy dogs require specialized training. Certifying a dog as a therapy dog requires passing difficult obedience and temperament tests. An owner must also become certified as a volunteer handler, which typically requires a background check.
To obtain therapy dog certification, the pet needs to be at least one year old, and the owner must prove that they have owned the dog for at least six months before scheduling an exam. The dog also needs to be updated on all shots and vaccinations.
Consider the following criteria to determine whether a dog would be appropriate for a therapy dog role:
Friendly and cooperative with both strangers and dogs (of all sizes and breeds)
Calm and readily able to listen to commands
Walks and reacts calmly in crowded spaces
Enjoys interactions (petting, grooming, cuddling) with strangers
Exhibits good behavior regardless if you are in the room
Comfortable with regular changes and distractions in the environment
A volunteer handler should assess themselves to see whether they meet the following criteria:
Enjoy interacting with different kinds of people
Comfortable in potentially stressful environments (ex. nursing homes and hospitals)
Have the time and energy to devote to training
Able to maintain your dog's appearance for therapy visits
Restrictions
There are no therapy dog breed restrictions. However, unlike service dogs, therapy dogs tend to have the same rights as standard pets. In other words, owners need to seek permission before bringing their dog into a particular establishment. A handler is not allowed to bring a dog into a hospital or school without asking.
Flying with a therapy dog can also be challenging. Unlike emotional support animals, these dogs do not have the same housing and flying privileges. Again, because they are treated similarly to pets, access to such rights works on a case-by-case basis.
Key Differences Between ESAs and Therapy Dogs
When comparing an emotional support dog vs. therapy dog, someone can see that both animals have important but separate roles. They both promote positive mental health, but emotional support animals provide support to an individual owner. Their presence and training helps comfort and alleviate symptoms of emotional distress.
To summarize, emotional support animals:
Are not limited to just dogs (can be any domesticated animal)
Must be prescribed by a licensed mental health professional
Cannot be denied housing
Are eligible for flying with their owners
Therapy dogs, on the other hand, provide support to a variety of people in many different settings. Their training allows them to support people in both psychological and physical tasks. Therapy dogs also:
Must pass certification via obedience and skills training
Require attentive owners that are compliant with ongoing training
Work in settings that include schools, nursing homes, and hospitals
Do not have privileges for housing or flying
Are you or is someone you love struggling with drug or alcohol addiction and a mental illness? The Recovery Village is here to help. Contact us today to learn about comprehensive addiction treatment for you or a loved one.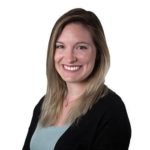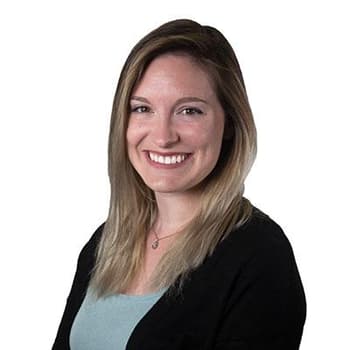 Editor – Camille Renzoni
Cami Renzoni is a creative writer and editor for The Recovery Village. As an advocate for behavioral health, Cami is certified in mental health first aid and encourages people who face substance use disorders to ask for the help they deserve.
Read more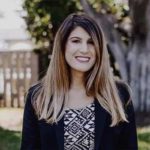 Medically Reviewed By – Nicole Arzt
Nicole Arzt is a Licensed Marriage and Family Therapist working in Southern California. Her clinical emphasis lies in working with females with substance use, eating disorders, and complex trauma.
Read more
Medical Disclaimer
The Recovery Village aims to improve the quality of life for people struggling with substance use or mental health disorder with fact-based content about the nature of behavioral health conditions, treatment options and their related outcomes. We publish material that is researched, cited, edited and reviewed by licensed medical professionals. The information we provide is not intended to be a substitute for professional medical advice, diagnosis or treatment. It should not be used in place of the advice of your physician or other qualified healthcare providers.