If you know someone struggling with addiction, you know how trying it is to see a person you love deal with such hardships. Addiction is a challenge for everyone involved — not just the person experiencing a substance use disorder. Family and friends rarely go unaffected when they see someone they care about consumed by addiction.
Maybe your child is dealing with a prescription painkiller addiction, or our spouse becomes enraged when drinking too much. Perhaps your friend's seemingly harmless experimentation with illicit drugs has spiraled into a full-blown addiction.
When you're trying to help someone you love, you may encounter pushback, emotional resistance and even anger. Your loved one's behavior can take a toll on you too, which is why it's important to take a step back and ensure that you are taking care of yourself. Encouraging your loved one to seek treatment, providing tangible resources and offering options are all ways to be an active part of their recovery. But in order to be an effective resource, it's important to take steps to ensure that you find balance while caring for someone else.
Relinquish Control
Knowing that someone you love is struggling with addiction can be a daunting reality. But someone else's behavior is not something that you can control. While you can encourage and support them, you ultimately can't make the choice to seek help for them. You can, however, acknowledge the good that you have done to support them, and appreciate the fact that everything else is beyond your control. Not only will this help you keep your efforts in perspective, but it can ease some of the guilt and pressure that you may feel if you don't see the changes you hope for in your loved on.
Focus Your Creative Energy
Helping someone who is in the midst of an addiction crisis can drain you in more ways than one. Not only is it time consuming, but it can also distract from your personal goals. Maintaining your own aspirations can keep you on track while you guide a loved one to healing. Finding a creative outlet can ensure that your emotions are not bottled up. Try journaling, painting, drawing, crafting, taking on a small home improvement project, or other fulfilling activity. Hobbies are therapeutic in many ways, but often fall to the wayside during trying times. Picking up a side project that offers a form of normalcy can see you through a stormy season in life and help you process your feelings.
Stay Active
We all know that exercise is beneficial, but when you're going through a challenging time or focusing all you energy on a loved one, it's often one of the first things to fall to the wayside. Even if you don't have a second to spare for your typical workout, or can't find the emotional energy to make it to the gym, you can still stay active. Keep a routine, whether it be going for a walk to clear your mind, getting up to clean and manage your home, or sticking to your normal grocery routine. Instead of staying home to lament the troubles your loved one is going through, strike a balance between actions that keep your life going and actions that help others.
Find a Support Network
Knowing that you're not alone can be beneficial for those dealing with addiction — whether it be the person with substance use disorder, or their friends and family. Growing and contributing to your friend and family network can help you cope with the difficulty of helping someone struggling with addiction. Invite a friend to dinner who is willing to listen. Go for a walk with your relative who can relate. If your current network isn't wide enough to truly understand, there are numerous resources available, including programs like Al-Anon and Nar-Anon. These family groups focus on the loved ones of those with substance use issues, offering support, structure and solidarity. Whether it's a support group, friends, church, school, or workplace, having a band of people to encourage you can keep you on the right track, despite your concern for someone you love.
Boundless Love While Maintaining Boundaries
Family and friends often suffer knowing that someone they love is dealing with addiction. It can be taxing on many levels, from balancing therapy appointments if they are in treatment, to seeing them struggle if they are still actively misusing drugs or alcohol. Love is what connects those who are most concerned for others. Maintaining that bond, even if at a distance, can help encourage change and save a life. For some, establishing and keeping boundaries, however, is part of that love. Offer guidance and support, without providing money to finance a drug or alcohol problem. Give words of encouragement instead accepting the bait in an argument. If the topic of addiction has been exhausted for the day, resist the urge to debate it further. And if the time comes when you need to stage an intervention, collect a group of close friends and family members to offer a comprehensive list of well-prepared options. Let your loved one know that you care for them and want the best for them, with the knowledge that the choice to seek treatment is ultimately up to them.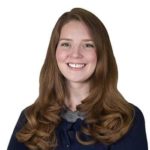 By – Renee Deveney
As a contributor for Advanced Recovery Systems, Renee Deveney is passionate about helping people struggling with substance use disorder. With a family history of addiction, Renee is committed to opening up a proactive dialogue about substance use and mental health.
Read more
Medical Disclaimer
The Recovery Village aims to improve the quality of life for people struggling with substance use or mental health disorder with fact-based content about the nature of behavioral health conditions, treatment options and their related outcomes. We publish material that is researched, cited, edited and reviewed by licensed medical professionals. The information we provide is not intended to be a substitute for professional medical advice, diagnosis or treatment. It should not be used in place of the advice of your physician or other qualified healthcare providers.