Social media can be a powerful tool to combat the stigma of addiction and promote prevention among our youth, but it can also encourage drug and alcohol abuse.
We're officially in the thick of the digital age. The internet has been the greatest invention of our time, and its possibilities really are endless. Every industry, interest and consumer around the world has been affected by its power. While relatively new to the internet, social media allows us to be connected to others around the clock so we can share our lives, including our struggles.
While social connection is beneficial, there are some downsides to social media use. In fact, it may increase the risk of drug and alcohol use among teens.
How Does Social Media Influence Alcohol and Drug Use?
Social media is full of advertisements, news and other impactful visuals. Brands like big alcohol and big tobacco use social media to target their consumers. Restaurants use social media to promote their drink specials and happy hours. Social media can provide a platform for organizing parties and get-togethers featuring alcohol. It's easily accessible for people — and even strangers — to find parties, alcohol and drugs.
According to a national teen survey conducted at The National Center on Addiction and Substance Abuse at Columbia University, American teens ages 12 to 17 who spend any time on social media during a given day are more likely to engage in smoking, drinking and drug use. Compared to teens who spend no time on social media in a typical day, teens that do are:
Five times more likely to use tobacco
Three times more likely to use alcohol
Twice as likely to use marijuana
Visual Exposure on Social Media Increases Risk
The survey also found that about half of teens surveyed have seen photos on Facebook and other social networks of people passed out, drunk or using drugs.
Social media allows young kids to see these influential photos. Half of the teens who saw photos of people drinking or using drugs on social media sites first saw these photos by age 13. Over 90% of teens first saw these photos by age 15.
Compared with kids who have never seen photos of people drinking, using drugs or passed out on social networking sites, the teens that have seen these photos are:
three times more likely to use alcohol
four times more likely to use marijuana
Almost three times more likely to have access to controlled prescription drugs without a prescription
More than twice as likely to have access to alcohol in a day or less
More likely to have peers who abuse illegal and prescription drugs
Displaying risky behaviors online in photos is consistent with behaviors taking place offline. Research has shown that teens who display alcohol-related behavior online are likely to engage in alcohol use and risky drinking offline.
Social Media Provides Access to Drug and Alcohol Content
While restrictions exist to shield young people from exposure to alcohol advertisements on social media websites, teens still have access to marketing strategies that don't count as ads. Social media is unique in that alcohol brands can target consumers and create relationships with their audience. Users are often asked to "like" alcohol brands, attend their events, take their quizzes and share photos of themselves using their products. If you don't want to see alcohol-branded content in your Facebook newsfeed, it's difficult to block it.
In other words, social media is an accessible environment for drugs and alcohol to be displayed, viewed, bought and sold.
It's also a place where anyone can create a culture of drug use and drinking among their friends and connections.
Social Media and Recovery
Even though social media can be a place inundated with alcohol and drug use content, it can also be a hub for recovery. When I got sober, I was able to find a plethora of information online about getting sober and living in recovery. I frequented sober blogger sites, followed sobriety accounts on Twitter, and "liked" recovery pages on Facebook.
With each passing day, there is more and more offered in the online recovery space. Podcasts, Facebook groups, Twitter chats, chat room meetings, and mental health apps like Nobu are all dedicated to overcoming addiction and living a life in recovery. You can actually get sober online. The online recovery space can be a great compliment to an addiction treatment program or a component of your aftercare program. There are options for everyone.
We should continue to use social media as a powerful tool to combat the stigma of addiction and promote prevention among our youth. Let's use our social media powers for good.
If you or a loved one is living with an addiction, The Recovery Village is here to help. We have treatment facilities located across the country and a teletherapy program for people looking to receive addiction and mental health treatment online. Contact us today to begin your recovery journey.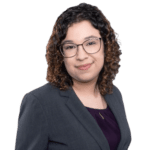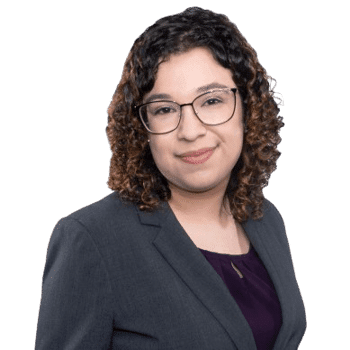 Editor – Melissa Carmona
Melissa Carmona puts years of writing and editing experience to work helping people understand substance abuse, addiction and mental health disorders.
Read more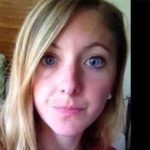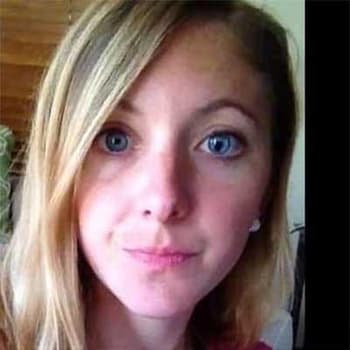 Medically Reviewed By – Jenni Jacobsen, LSW
Dr. Jenni Jacobsen is a licensed social worker through the Ohio Counselor, Social Worker and Marriage and Family Therapist Board. She has over seven years working in the social work field, working with clients with addiction-related and mental health diagnoses.
Read more
Medical Disclaimer
The Recovery Village aims to improve the quality of life for people struggling with substance use or mental health disorder with fact-based content about the nature of behavioral health conditions, treatment options and their related outcomes. We publish material that is researched, cited, edited and reviewed by licensed medical professionals. The information we provide is not intended to be a substitute for professional medical advice, diagnosis or treatment. It should not be used in place of the advice of your physician or other qualified healthcare providers.