The Hal S. Marchman Alcohol and Other Drug Services Act of 1993, known as the Marchman Act, is a commitment statute created to help people who struggle with drug or alcohol addiction.
Addiction is an all-encompassing disease. As such, it can dramatically impair a person's judgment, making it difficult for them to realize when their substance use has made them a danger to themselves or others. Tragically, this is the reason why so many people who need professional rehabilitation never get it. To help close this treatment gap, many states have laws in place that allow for the involuntary commitment of individuals with substance use disorders, including Florida.
If you live in Florida and you're close to someone who grapples with addiction, but refuses to seek professional treatment, you might feel like you're at your wit's end. Fortunately, there may be ways to get your loved one the help they need that you might not have explored. The Hal S. Marchman Alcohol and Other Drug Services Act of 1993, or the Marchman Act, is a Florida involuntary commitment statute created to help people who struggle with alcoholism or addiction. By submitting a formal petition to a county court in good faith, concerned friends or family members can legally compel their loved one to begin treatment, if deemed medically necessary.
How Does the Marchman Act Process Work?
Initiating the Marchman Act is fairly simple. The process begins when a family member, friend or acquaintance fills out a petition for involuntary assessment in the county court where the impaired individual lives. This petition must be filled out in good faith, meaning that the person who submits the petition genuinely believes that the impaired individual needs professional treatment and cannot seek it on their own.
For a Marchman Act petition to be accepted, some basic conditions must be met
The petitioner must have a reason to believe that the person in question does not have self-control in regards to their substance use.
The petitioner must believe that this individual will inflict harm on themselves or others if they don't receive professional treatment.
There must be clear evidence that the individual cannot make rational decisions in regards to professional treatment.
Those wondering how to Marchman Act someone in Florida will find that the process is relatively straightforward. The required petition comes in the form of a packet, which can be obtained from the local county court clerk in the county where the impaired individual lives. This packet requires the petitioner to provide detailed observations of the severity of symptoms of the person in question.
Once the packet is filled out, the clerk of the court will present it to the magistrate in charge of signing orders for involuntary assessment and treatment. If the packet meets the aforementioned requirements, the magistrate will sign the Marchman Act order, and the process of initiating assessment or treatment periods can begin. This order may be sent to and enforced by the county sheriff, if necessary.
Currently, there are three primary options available for filing the Marchman Act in Florida:
File it independently. This is the least expensive option available. However, it also places the responsibility of making sure all the details of a case are in order solely in the petitioner's hands. If any of the information in the petition is inaccurate, or the petition itself is filed improperly, it can take an extended amount of time to officially file the order. This can slow down the process, and make it harder to get the treatment for the person who needs it.
Hire a lawyer. An experienced attorney can thoroughly prepare a petitioner for the legal proceeding involved with the Marchman Act and make sure all paperwork is filed correctly. However, this is the most expensive method of filing the Marchman Act.
Consult an intervention counselor. While intervention counselors typically require a modest fee, they can help petitioners through nearly every stage of the filing process. Intervention counselors can also create, implement and monitor the individual in question treatment plan, and ensure that it is individualized to best promote long-term recovery.
If you are considering using the Marchman Act to help someone you know enter drug or alcohol rehab, it's important that you find a treatment center that can set them up for success. With several locations in Florida, The Recovery Village provides a continuum of high quality, comprehensive care. Reach out to a representative today for more information, or to take the first step toward your loved one's healing.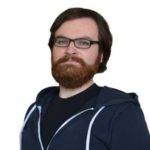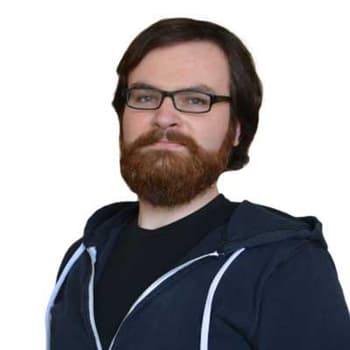 Editor – Thomas Christiansen
With over a decade of content experience, Tom produces and edits research articles, news and blog posts produced for Advanced Recovery Systems.
Read more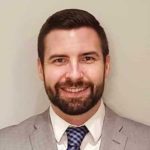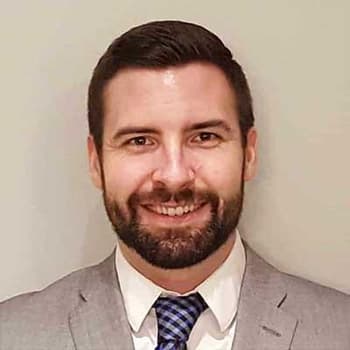 Medically Reviewed By – Nathan Jakowski, PharmD
Nate Jakowski is a clinical pharmacist specializing in drug information and managed care. He completed his Doctor of Pharmacy degree at the University of Wisconsin.
Read more
Medical Disclaimer
The Recovery Village aims to improve the quality of life for people struggling with substance use or mental health disorder with fact-based content about the nature of behavioral health conditions, treatment options and their related outcomes. We publish material that is researched, cited, edited and reviewed by licensed medical professionals. The information we provide is not intended to be a substitute for professional medical advice, diagnosis or treatment. It should not be used in place of the advice of your physician or other qualified healthcare providers.