Mixing alcohol and medications is not wise in most cases, but is drinking alcohol while on Seroquel an exception?
Drinking alcohol while taking Seroquel together is not advised, but it may be permissible in certain situations. Seroquel is a medication that is used to treat several mental health conditions. This medication can cause several different side effects, and many people wonder if drinking alcohol while using Seroquel is safe or if it will cause severe side effects.
Article at a Glance:
Using alcohol and Seroquel together is not advised, but may be allowed in certain circumstances. Several important points to keep in mind about alcohol and Seroquel use are:
Consult with a doctor before using Seroquel and alcohol simultaneously
Alcohol and Seroquel increase each other's effects and will worsen each other's side effects
If you do use both alcohol and Seroquel together, start with small amounts of alcohol until you know the effects you will experience
While there is no absolute rule against using Seroquel and alcohol together, it is rarely recommended
Can You Drink Alcohol While on Seroquel (Quetiapine)?
The Food and Drug Administration (FDA) recommends that people who are taking Seroquel not use alcohol. Alcohol can suppress the body's ability to use Seroquel effectively, causing smaller amounts of Seroquel to become more potent. Drinking alcohol while taking Seroquel could worsen the typical side effects of Seroquel.
While it is recommended that people who use Seroquel not drink alcohol, the effects of using alcohol while taking Seroquel are considered minor. However, while the effects may be minor, both of these substances will increase the effects of the other, making smaller amounts of each substance more potent when used together.
However, using alcohol and Seroquel at the same time is not considered completely dangerous. Seroquel use among people who have alcoholism may be effective in easing symptoms of alcoholism. Using Seroquel in the treatment of alcoholism would not be possible if the combination of both substances was highly dangerous.
Although there are some materials which show that Seroquel and alcohol may be used together, there is still some significant risk from this combination, and it is not advised to use both of these substances within the same timeframe without consulting a doctor.
Can You Drink Alcohol While on Seroquel XR?
Seroquel XR is an extended-release tablet formulation of quetiapine, an antipsychotic medication that can treat schizophrenia and bipolar disorder among other conditions. You should avoid drinking alcohol while taking any forms of quetiapine, including Seroquel and Seroquel XR. This is because quetiapine can worsen both cognitive and motor side effects of alcohol like drowsiness and delayed reflexes. In addition, many mental health conditions treated by Seroquel like schizophrenia are linked to a higher rate of alcohol abuse and dependence, further raising the risks of drinking while on Seroquel or Seroquel XR.
Alcohol and Seroquel Side Effects
When alcohol and Seroquel are used together, they can worsen the side effects that occur with either of these substances and worsen harmful side effects.
Side effects of alcohol and Seroquel use that may occur might include:
Changes in mood
Constipation
Nausea
Vomiting
Drowsiness
Lightheadedness
Fatigue
Changes in appetite
Weight changes
Changes in liver function
In severe cases, the increased side effects can be harmful or even fatal, just as taking too much of either substance by itself could be harmful.
If you use alcohol and Seroquel together, the combined effect may impair your judgment and can lead to increased danger while driving, operating heavy machinery, or any other activity that requires clarity of mind and focus.
You should always speak with your doctor about the possible interactions between alcohol and Seroquel and follow the advice of your health care professionals. If your doctor does say that it is fine to drink alcohol while taking Seroquel, ask about how much it is okay to drink. It is usually best only to drink a small amount of alcohol while taking Seroquel until you know what kind of effects will occur.
Seroquel (Quetiapine) and Alcohol Overdose
Both Seroquel and alcohol are central nervous system depressants, meaning that they slow central nervous system activity. For this reason, they share some side effects, including drowsiness. This also means that additive effects are possible, especially when it comes to side effects.
Drinking while taking Seroquel can increase your risk of side effects from both Seroquel and alcohol. These include cognitive side effects like confusion and motor side effects like poor reflexes. While no data suggests that an alcohol overdose is more likely when taking Seroquel, the side effects that occur when mixing these substances may be unpleasant.
If you or a loved one struggle with an addiction to alcohol or Seroquel, reach out to one of the caring, professional representatives at The Recovery Village to see which treatment options could meet your needs. Your telephone call is always free and confidential, and you don't have to commit to a program to learn more about rehab.
Articles Related to Alcoholism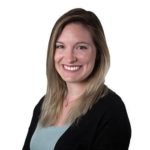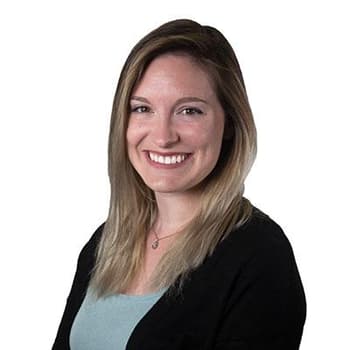 Editor – Camille Renzoni
Cami Renzoni is a creative writer and editor for The Recovery Village. As an advocate for behavioral health, Cami is certified in mental health first aid and encourages people who face substance use disorders to ask for the help they deserve.
Read more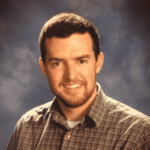 Medically Reviewed By – Benjamin Caleb Williams, RN
Benjamin Caleb Williams is a board-certified Emergency Nurse with several years of clinical experience, including supervisory roles within the ICU and ER settings.
Read more
Sources
---
FDA.com. "Medication Guide SEROQUEL." Published in October 2013. Accessed March 22, 2019.
FDA.com. "Seroquel." Published in 2003. Accessed March 22, 2019.
Medscape.com. "Quetiapine (Rx)." Published in October 2018. Accessed March 22, 2019.
Monnelly, E. P., Ciraulo, D. A., Knapp, C., LoCastro, J., & Sepulveda, I. "Quetiapine for treatment of alcohol dependence." Journal of Clinical Psychopharmacology, 2004. Accessed March 22, 2019.
Cunah, John P. "Seroquel." RxList, 2017. Accessed March 22, 2019.
Medical Disclaimer
The Recovery Village aims to improve the quality of life for people struggling with substance use or mental health disorder with fact-based content about the nature of behavioral health conditions, treatment options and their related outcomes. We publish material that is researched, cited, edited and reviewed by licensed medical professionals. The information we provide is not intended to be a substitute for professional medical advice, diagnosis or treatment. It should not be used in place of the advice of your physician or other qualified healthcare providers.