Mixing alcohol with prescription drugs is not safe, and it's not advised to mix prednisone with alcohol as harmful interactions could occur.
Article at a Glance:
What about having just one drink while taking prednisone? The NHS and other medical sources indicate a need for moderation or the reduction of alcohol intake while on prednisone. The Centers for Disease Control and Prevention (CDC) list moderate consumption for adults, with a limit of one to two drinks per day.
However, considering the long list of possible side effects, it is advised to consult with your physician before consuming alcohol while taking prednisone. Remember to ask your doctor whether you may be at increased risk for common side effects of mixing prednisone and alcohol, including:
Decreased immunity
Pancreatitis
Damage to the gastrointestinal lining
Irregular heartbeats
Mood disorders
In the case of people who are taking prednisone and struggle with binge drinking or another alcohol misuse issue, the risks for health problems are much higher.
Side Effects When Mixing Alcohol and Prednisone
Alcohol misuse is associated with a variety of health problems. Some of these risks are shared with the use of prednisone. Though existing separately, these risks are potentially increased when a person mixes prednisone with alcohol:
Relationship between Prednisone and Alcohol
Prednisone is a type of medication known as a corticosteroid and is used to treat various health problems that cause inflammation in the body. Corticosteroids are widely used in almost all fields of medicine currently.
Because of prednisone's widespread use in medicine, there has been much research invested in the short- and long-term effects of prednisone. Combined with the consequences of alcohol misuse, there are health risks associated with mixing prednisone and alcohol.
One study found that 1 in 5 Americans received a prescription for a corticosteroid over three years. The same study also noted an increased risk of adverse health effects.
With more than 86% of adults reporting alcohol consumption in America, the possibility of ingesting both prednisone and alcohol is relatively high. Is this something to be concerned about, though? What are the specific risks associated with prednisone and alcohol?
Related Topic: Side Effects of Prednisone Abuse & Prednisone Detox and Withdrawal
If you or a loved one struggle with alcohol addiction, reach out to contact us. You can speak with one of our representatives to learn more about our comprehensive treatment plans and how they can help. Your call is free and confidential and you don't need to commit to a program to learn more about treatment.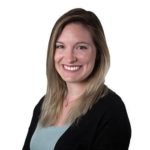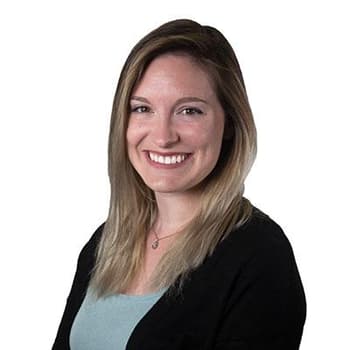 Editor – Camille Renzoni
Cami Renzoni is a creative writer and editor for The Recovery Village. As an advocate for behavioral health, Cami is certified in mental health first aid and encourages people who face substance use disorders to ask for the help they deserve.
Read more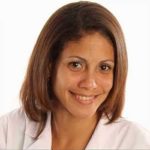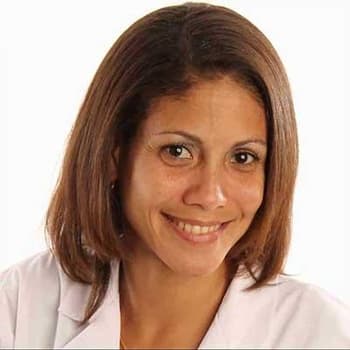 Medically Reviewed By – Dr. Karen Vieira, PhD
Dr. Karen Vieira has a PhD in Biomedical Sciences from the University of Florida College of Medicine Department of Biochemistry and Molecular Biology.
Read more
Sources
---
Liu, Dora, et al. "A practical guide to the monitoring and […]rticosteroid therapy." Allergy, Asthma and Clinical Immunology, August 15, 2013. Accessed April 24, 2019.
Waljee, A.K., et al. "Short term use of oral corticosteroids a[…]n based cohort study." BMJ, April 12, 2017. Accessed April 24, 2019.
National Institute on Alcohol Abuse and Alcoholism. "Alcohol Facts and Statistics." August 2018. Accessed April 24, 2019.
Rodriguez, Tori. "Pros and Cons: Prednisone." Med Shadow, September 17, 2018. Accessed April 24, 2019.
Mayo Clinic. "Prednisone (oral route)." April 1, 2019. Accessed April 24, 2019.
National Institute on Alcohol Abuse and Alcoholism. "Alcohol's Effects on the Body." Accessed April 24, 2019.
Erraboina, M., Jellella, S.R. "A Case report on Prednisolone Induced Acute Pancreatitis." SM Journal of Case Reports, January 11, 2017. Accessed April 24, 2019.
Mayo Clinic. "Gastritis." May 9, 2018. Accessed April 24, 2019.
Narum, S., Westergren, T., Klemp, M. "Corticosteroids and risk of gastrointest[…]ew and meta-analysis." BMJ Open, May 15, 2014. Accessed April 24, 2019.
Brown, E.S., Chandler, P.A. "Mood and Cognitive Changes During System[…]rticosteroid Therapy." The Primary Care Companion to the Journal of Clinical Psychiatry, February 2001. Accessed April 24, 2019.
NHS. "Steroid Tablets." March 3, 2017. Accessed April 24, 2019.
Centers for Disease Control and Prevention. "Alcohol and Public Health." March 29, 2018. Accessed April 24, 2019.
Medical Disclaimer
The Recovery Village aims to improve the quality of life for people struggling with substance use or mental health disorder with fact-based content about the nature of behavioral health conditions, treatment options and their related outcomes. We publish material that is researched, cited, edited and reviewed by licensed medical professionals. The information we provide is not intended to be a substitute for professional medical advice, diagnosis or treatment. It should not be used in place of the advice of your physician or other qualified healthcare providers.