Even if COVID-19 is causing your family to adjust their normal traditions, there still may be typical holiday stresses to keep in mind. As you're taking precautions for COVID-19, make sure you're also making plans to protect your recovery and prioritize your mental health.
COVID-19 Isn't the Only Thing to Consider When Planning Your Holidays
As COVID-19 surges ahead of the holiday season, many people are beginning to reconsider what the 2020 holiday season will look like for themselves and their families. While the coronavirus pandemic is a new stressor this holiday season, those in recovery often find the holidays challenging, especially during early recovery.
The best way to approach a challenge is to have a plan. Even if COVID-19 is causing your family to adjust their normal traditions, there still may be typical holiday stresses to keep in mind. As you're taking precautions for COVID-19, make sure you're also making plans to protect your recovery and prioritize your mental health.
COVID-19 Dampening Holiday Plans
The surge in coronavirus cases is worrisome as families consider what that means for traditions that typically involve family members traveling from far and wide to convene for indoor celebrations. A survey of nearly 800 Floridians revealed that almost a quarter are no longer planning to gather with friends and family to celebrate the holiday season.
31% plan to celebrate just like any other year
10% said they would participate in outdoor celebrations only
28% reported they would celebrate, but in much smaller numbers than usual
7% plan to celebrate virtually with friends and family
Of those surveyed, 38% had either themselves or a close family member have already tested positive or presumed positive for COVID-19, which may have given those respondents confidence about their future immunity to the virus.
Unlike many states, Florida has mild or even warm weather during the holiday months, giving residents more outdoor options to celebrate and gather, which the CDC now recommends if possible for your holiday events.
If you or your family are still considering your holiday plans, the CDC also recommends taking community levels of COVID-19 into account. To help, researchers from the Georgia Institute of Technology, the Applied Bioinformatics Laboratory and Stanford University have created a COVID-19 Risk Assessment Planning Tool, which determines the risk level of your event, given the number of attendees and your location. Remember, even small events carry risk.
Focusing on Your Recovery During Holidays in Quarantine
Even without the coronavirus, the holidays can be a stressful time. There are family gatherings and dynamics to navigate, travel to coordinate and financial considerations for what all those things will cost. Any one of these could be a relapse trigger in a normal year.
We know 2020 has not been a normal year, which means it may be more important than ever to make sure you take the time to think through your self-care plan and have a strategy to handle this holiday season in a healthy, productive way.
Plan Your Holiday Strategy
If you're planning to celebrate like any other year, remember that the holidays often bring up both strong emotions and situations where there will be drinking. Prior to your events, take time to think through how you'd like to handle different situations, especially if this is your first time in this position.
This might include things like having a plan for how you'll answer questions about your sobriety, how you'll turn down drinks or offers to use other substances and an escape route if you need a break. It can also help to have at least one person with you who knows you're not drinking and have them step in and help if you start to feel uncomfortable or overwhelmed.
If you're not celebrating like normal, you're not alone. It's ok to feel sad about disruptions to your family's traditions and get-togethers. It may help to keep it in perspective and remember it's one holiday season out of many. You can also find ways to feel connected with your loved ones, either through video calls or taking time to write each one a personal letter and expressing your gratitude for them.
In either case, whether your family is celebrating like normal or this year will be different, be sure to work your relapse prevention plan, connect with your support groups (either in-person or virtually) and make time to prioritize your mental health.
Prioritize Your Mental Health
Our survey also revealed that many people are already experiencing mental health symptoms. Of the survey respondents:
75.1% reported anxiety/nervousness
69.5% reported depression/loneliness
40.7% reported anger/agitation
43.6% reported sleep problems
Making time to practice self-care can help alleviate mental health symptoms and set yourself up to successfully navigate the holiday season. Self-care can either be directed towards your mental or physical health and includes practices like journaling, taking time to exercise, practicing a hobby or finding alone time.
There are also some simple self-help tips you can explore to help manage your symptoms of anxiety or depression. Professional help is always just a phone call away if you need additional support. This includes teletherapy, which makes getting professional mental health care a more accessible and convenient way to improve your mental health, even during the holidays.
Getting the Help You Need During the Holidays
There is never a bad time to get started on your recovery journey. If you're interested in getting sober for the first time or find yourself needing additional support, help is always available, even during the holidays.
Contact us to learn more about a treatment program that can meet your needs. Our facilities offer a full spectrum of care, including telehealth for ongoing outpatient treatment and teletherapy for substance use and mental health conditions.
For press inquiries, email [email protected]
Our Other COVID-Related Studies: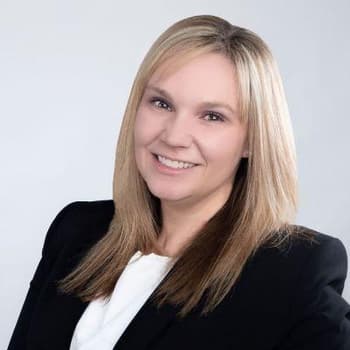 Editor – Nicole LaNeve
Nicole leads a team of passionate, experienced writers, editors and other contributors to create and share accurate, trustworthy information about drug and alcohol addiction, treatment and recovery for The Recovery Village and all Advanced Recovery Systems sites.
Read more
Sources
---
Schwartz, Matthew. "U.S. Adds 184,000 Coronavirus Cases In 1[…]With No End In Sight." NPR, November 14, 2020. Accessed November 17, 2020.
Centers for Disease Control and Prevention. "CDCHoliday Celebrations and Small Gatherings." November 14, 2020. Accessed November 17, 2020.
Ortiz, Jorge. "The holidays are coming. Does the COVID-[…]gs? What experts say." USA Today, October 21, 2020. Accessed November 17, 2020.
Medical Disclaimer
The Recovery Village aims to improve the quality of life for people struggling with substance use or mental health disorder with fact-based content about the nature of behavioral health conditions, treatment options and their related outcomes. We publish material that is researched, cited, edited and reviewed by licensed medical professionals. The information we provide is not intended to be a substitute for professional medical advice, diagnosis or treatment. It should not be used in place of the advice of your physician or other qualified healthcare providers.