Find motivation and inspiration for your addiction recovery journey with the following quotes.
Starting and staying on the road to recovery can be a challenge. An addiction to drugs or alcohol is not easily overcome and recovery often requires constant vigilance as you practice and strengthen the coping skills you learned in treatment.
One important strategy for your recovery toolbox is inspiration. Sometimes, a simple saying or quote is all it takes to clarify an idea or get back on track after a bump in the road. Here are twenty quotes that can help inspire your addiction recovery journey.
Article at a Glance:
The road to recovery can be challenging, so look for motivation wherever you can find it.
Simple quotes can be inspiring to help you stick to your recovery goals.
The Recovery Village shares helpful and relatable quotes about addiction and addiction recovery to motivate you.
Quotes About Addiction
When you're in active addiction, it can be one of the most difficult things you'll ever experience. It's important to remember is that you are not your addiction, recovery is possible and it can change your life and the lives of the people who care about you.
1. Addiction is an adaptation. It's not you. It's the cage you live in—Johann Hari.
2. Become addicted to constant and never-ending self-improvement—Anthony J. D'Angelo.
3. It's going down into the abyss that we recover the treasures of life. Where you stumble, there lies your treasure—Joseph Campbell
4. Focus on where you want to go, not where you currently are—Unknown
5. Heal the heart, don't hide the pain—Melanie Koulouris
6. Healing doesn't mean the damage never existed. It means the damage no longer controls our lives—Unknown
7. What is addiction really? It's a sign, a signal, a symptom of distress. It's a language that tells about a plight that must be understood—Alice Miller
Quotes About Addiction Recovery
Addiction recovery is worth it, but that doesn't mean it's not extremely hard work. The following quotes about addiction recovery may help you along the way or be something to share one with with a loved one in recovery, as a form of encouragement and support.
8. Recovery is all about using our power to change our beliefs that are based on faulty data—Kevin McCormick
9. My identity shifted when I got into recovery. That's who I am now, and it actually gives me greater pleasure to have that identity than to be a musician or anything else, because it keeps me in a manageable size. When I'm down on the ground with my disease-which, I'm happy to have-it gets me in tune. It gives me a spiritual anchor—Eric Clapton
10. Every time you are tempted to react in the same old way, ask if you want to be a prisoner of the past or a pioneer of the future—Deepak Chopra
11. I was one of those guys who was always thinking about the past, or about the future but never the here. I was never really here. But now I love being in the present because I have so much to be grateful for in the present—Keith Urban
12. One of the hardest things was learning that I was worth recovery—Demi Lovato
13. Recovery is an ongoing process for both the addict and his or her family. In recovery, there is hope. And hope is a wonderful thing—Dean Dauphinais
14. Rock bottom became the solid foundation on which I rebuilt my life—Unknown
15. The goal isn't to be sober. The goal is to love yourself so much you don't need to drink—Unknown
16. Our greatest glory is not in never failing, but in rising up every time we fail—Ralph Waldo Emerson
17. Your best days are ahead of you. The movie starts when the guy gets sober and puts his life back together; it doesn't end there—Bucky Sinister
18. Though no one can go back and make a brand new start, anyone can start from now and make a brand new ending—Carl Bard
19. Character can not be developed in ease and quiet. Only through experience of trial and suffering can the soul be strengthened, ambition inspired and success achieved—Helen Keller
20. Success is the sum of small efforts, repeated day in and day out—Robert Collier
If you're ready to experience recovery, The Recovery Village can help. We offer hope through evidence-based, personalized treatment programs, and we can speak with you today about a treatment plan that meets your needs.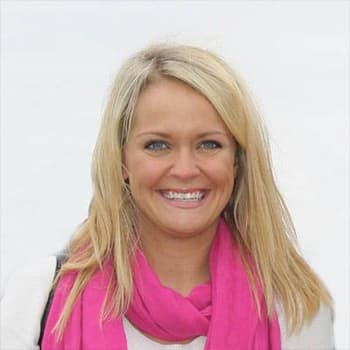 By – Ashley Sutphin
Ashley Sutphin Watkins received her degree from the University of North Carolina at Chapel Hill in Psychology and Journalism.
Read more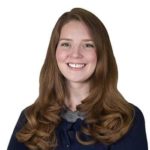 Editor – Renee Deveney
As a contributor for Advanced Recovery Systems, Renee Deveney is passionate about helping people struggling with substance use disorder. With a family history of addiction, Renee is committed to opening up a proactive dialogue about substance use and mental health.
Read more
Medical Disclaimer
The Recovery Village aims to improve the quality of life for people struggling with substance use or mental health disorder with fact-based content about the nature of behavioral health conditions, treatment options and their related outcomes. We publish material that is researched, cited, edited and reviewed by licensed medical professionals. The information we provide is not intended to be a substitute for professional medical advice, diagnosis or treatment. It should not be used in place of the advice of your physician or other qualified healthcare providers.