At a substance abuse treatment facility, the executive director handles a variety of daily and long-term tasks, ranging from policy implementation to patient satisfaction.
Becoming an executive director (ED) means being a dependable leader in an important upper management role. A person in this position must demonstrate expertise in a wide range of skills, including staff management, communication, clinical operations and more.
The best EDs are flexible, organized, and decisive individuals who can lead and direct others toward meeting their patients' addiction treatment needs. EDs are also heavily involved on the administration side of things, including budgetary planning, policy creation and organizational coordination.
What Does an Executive Director in Health Care Do?
An executive director, sometimes called the director of operations, fulfills a variety of tasks related to client satisfaction, staff policies and organizational goals. In an average day, the ED may:
Manage the facility's budget and financial expenditure
Identify and create solutions for operational issues
Develop and implement staff or client programs
Create and enact new facility policies
Ensure that state and federal laws are followed
Work with the board of directors, serving as a liaison between clients and staff
Take charge of staff hiring and termination processes
Related Topic: Addiction treatment specialists
How To Become an Executive Director in Addiction Treatment
Becoming an ED typically requires a master's-level education and years of relevant work experience. Additionally, organizations often look for certain skills and credentials when choosing a new ED.
Core Competencies of an Executive Director
The core competencies needed for an ED role are similar to those of other leadership positions in health care. The most sought-after soft skills and abilities include:
Management: EDs must have the ability to communicate well and problem-solve with staff, clients and other members of leadership.
Leadership: As the person who creates policies, the ED must be able to unite their organizational team and foster a shared vision that all staff members can follow.
Health care and business knowledge: While the ED's goal is to ensure staff and clients go about their day-to-day routines in a positive environment, they are also in charge of keeping the facility running smoothly as a business. This requires business strategy skills and an understanding of health care best practices.
Professionalism: The ED must always conduct themselves in a professional manner, as they are often working directly with organizational boards, community leaders, clients and staff.
Education and Degree Requirements
A candidate only needs a bachelor's degree in majors like medical science, life science or clinical administration to become an ED. However, most people in the role have either a master's degree in health administration or a master's in business administration with a focus on health management.
Suggested Credentials for an ED
Certain credentials related to substance abuse treatment or health care can help candidates stand out when applying for an ED position. Here are the licenses and credentials typically sought out by businesses looking for an ED:
Social Work: LCSW (Licensed Clinical Social Worker), LCSW-C, LISW (Licensed Independent Social Worker) / LMSW (Licensed Master Social Worker) or LASW (Licensed Advanced Social Worker)
Chemical Dependency Counseling: LICDC (Licensed Independent Chemical Dependency Counselor) or LCDC II & III (Licensed Chemical Dependency Counselor)
Clinical Counseling: LPC (Licensed Professional Counselor), LPCC (Licensed Professional Clinical Counselor) or LCPC (Licensed Clinical Professional Counselor)
Addiction Counseling: CAC (Certified Addiction Counselor) or CAP (Certified Addiction Professional)
Marriage & Family Therapy: LMFT (Licensed Marriage & Family Therapist, LCMFT, LAMFT or IMFT (Independent Marriage & Family Therapist)
Mental Health Counseling: LMHC (Licensed Mental Health Counselor)
Alcohol & Drug Counseling: LAC (Licensed Addictions Counselor), LCADC (Licensed Clinical Alcohol & Drug Counselor) or CADC (Certified Alcohol & Drug Counselor)
Doctorate: Doctor of Philosophy (Ph.D.) or Doctor of Psychology (Psy.D.)
Suggested Experience To Become an Executive Director
Many EDs in substance abuse treatment facilities start in licensed clinical roles before moving up to leadership roles with more administrative duties. For example, a person may become a licensed chemical dependency counselor for a significant part of their career while continuing to pursue a master's degree in health administration.
Occupational Demand for Executive Directors
Executive directors can be found in hospitals, substance abuse treatment facilities, private clinics, physician offices and government locations. As of 2019, the average median wage for an ED was around $100,980 per year. Job demand is expected to grow rapidly (32%) in the next ten years.
How To Find and Land a Job
There are many ways that a person can find and apply for ED positions. Online job boards can help you discover which locations may be hiring. If you have a specific organization or type of facility already in mind, their career portals may provide information about potential openings.
You can also reach out to your professional network, which includes past professors, colleagues and staff leaders who may have information about available jobs. Conferences, seminars and other health care events can also connect you with other professionals who may have helpful resources or connections to share with you.
About Addiction Specialists
Available Positions at The Recovery Village
The Recovery Village has several facilities throughout the United States, and we are always looking to add new professionals to our team of industry-leading experts. In addition to positions at one of our facilities, jobs are also available nationally through our telehealth platform. Our evidence-based approach to addiction treatment has made us one of the first organizations to be designated as a Blue Distinction Center for Substance Use Treatment. We are accredited by The Joint Commission, and our staff collectively holds over 3,000 professional credentials.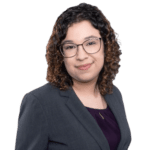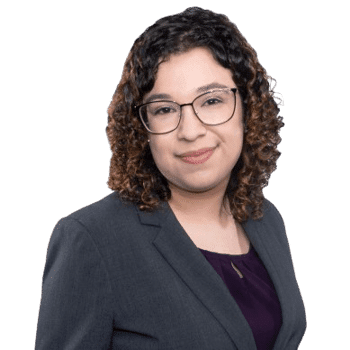 Editor – Melissa Carmona
Melissa Carmona puts years of writing and editing experience to work helping people understand substance abuse, addiction and mental health disorders.
Read more
Medically Reviewed By – Nanci Stockwell, LCSW, MBA
A dynamic leader and award-winning business strategist, Nanci Stockwell brings years of industry experience in behavioral health care to her role at Advanced Recovery Systems.
Read more
Sources
---
LeaderStat. "Executive Director Job Description." Accessed February 17, 2021.
Kokemuller, Neil. "Duties of a Health Care Manager." Chron. Accessed February 17, 2021.
Healthcare Administration. "Do You Have What It Takes To Become A Healthcare Administrator?" Accessed February 17, 2021.
U.S. Bureau of Labor Statistics. "Medical and Health Services Managers." September 1, 2020. Accessed February 17, 2021.
Medical Disclaimer
The Recovery Village aims to improve the quality of life for people struggling with substance use or mental health disorder with fact-based content about the nature of behavioral health conditions, treatment options and their related outcomes. We publish material that is researched, cited, edited and reviewed by licensed medical professionals. The information we provide is not intended to be a substitute for professional medical advice, diagnosis or treatment. It should not be used in place of the advice of your physician or other qualified healthcare providers.