Morphine addiction treatment is an opportunity to feel empowered and healthy in a new life of recovery. By addressing your condition with the help of compassionate, professional rehab providers, you can begin your journey back to wellness. If you're struggling with morphine addiction, don't spend another day living less than your best life. If you see your loved ones suffering from morphine addiction, don't wait until it's too late to get help. Comprehensive care could mean the difference between life and death.
The Recovery Village is here to help you or a loved one begin recovery from morphine addiction. With a full continuum of care and treatment centers located across the country, we offer something for everyone. Reach out to an intake coordinator today for more information, or to begin the enrollment process. Your call is toll-free, completely confidential and carries no obligation to begin treatment.
Treatment plans for morphine addiction can vary significantly from client to client. Because addiction is most successfully managed gradually, treatment plans at The Recovery Village are divided into distinct levels of care, including medical detox, inpatient, partial hospitalization, intensive outpatient, outpatient, and aftercare. Each level is a step down from the one before it, allowing clients to progressively earn more independence as they learn the skills needed to continue recovery outside of treatment. This helps make the transition from professional care to life after treatment easier.
Most treatments at The Recovery Village begin with medical detox. During this phase of care, clients may experience withdrawal symptoms as drugs and alcohol gradually leave the bodies. Once this portion of treatment is complete, the real work of rehabilitation can begin. Many clients go through the complete continuum of care and live at The Recovery Village full time in inpatient and partial hospitalization programs. From there, they gradually transition to less intensive levels of care, including intensive outpatient and outpatient treatment. Others with less severe addictions progress directly to these later levels of care once medical detox is complete. Regardless, each plan is customized to the individual's needs and includes care for co-occurring mental health conditions.
Although pharmaceutical treatment can help clients overcome physiological morphine addiction, the roots of substance use disorder are often closely tied to mental health or past traumas. To address these underlying causes, every client at The Recovery Village participates in a variety of comprehensive individual and group therapies. These techniques help clients rethink and understand the lifestyle choices, thought patterns and past experiences that fueled their morphine addiction. They also allow clients to develop strategies to stave off substance use in the future.
Some of the therapeutic methods used in programs at The Recovery Village include:
Cognitive Behavioral Therapy: Cognitive behavioral therapy (CBT) is a type of talk therapy that focuses on the ways a client's beliefs, thoughts, and attitudes impact their behavior and feelings. It aims to equip the patient with personal coping capabilities, more realistic perceptions of reality and improved emotional regulation.
12 Step Programs: This method is one of the most comprehensive and effective ways to return to normal life after a long-term struggle with morphine addiction. On an individual and group basis, 12-step programs allow clients to achieve simple goals based on behavioral and cognitive principles and spiritual development.
Group Therapy: A comprehensive rehab discharge plan considers the life of the patient after rehab, and this is where group therapy comes in handy. Group therapy is designed to bring out the social warmth of human interactions. People tend to learn from the experiences of others and hence support groups form a vital part of the morphine addiction recovery process. These groups are designed to bring trauma or unexplored emotions out into the social sphere. They also help clients overcome fear and shame. By accepting others who have made the same mistakes they have, they can more easily accept themselves. Support groups form an integral part of any kind of abuse recovery programs and can help clients at all levels of treatment.
Individual Therapy: In individual therapy or psychotherapy, clients interact with a qualified therapist to explore the causes of their substance use disorder. The therapist seeks to establish a personal connection with the client and gain their trust. This can help improve the client's compassion, self-esteem, and self-awareness.
The overall goal of morphine rehab is to help clients abstain from drugs and live life in recovery. While clients learn many coping skills and strategies for staying sober while in morphine addiction treatment, additional support is often needed to maintain recovery outside the setting of professional care. That's where aftercare comes in. Before a client graduates from treatment at a facility, their case manager will help them create a comprehensive aftercare plan that sets them up for life after rehab. This helps connect clients to sources of support in their local communities, including reliable physicians, compassionate mental health counselors and 12-Step, Alcoholics Anonymous (AA) and Narcotics Anonymous (NA) meetings.
Inpatient rehab is a holistic program that includes evaluation, detoxification, and rehabilitation. Clients participating in inpatient care live at a morphine treatment facility full time. There, they receive around-the-clock medical supervision and partake in individual and group therapy. Following inpatient rehab, most clients step down to less restricted levels of care, including partial hospitalization, intensive outpatient and outpatient care. This treatment path is referred to as the full continuum of care and is most beneficial for those with severe, long-term addictions. A continuum of care is particularly important in cases when an individual experiences severe withdrawal symptoms after ceasing morphine use.
In addition to around-the-clock access to medical professionals, clients in inpatient care can use a variety of on-site facilities that promote healing. Once deemed medically appropriate, clients can typically use a full gym and participate in yoga therapy, sports, and other amenities. A representative from The Recovery Village can help you determine if this level of care is right for your individual needs.
While outpatient morphine rehab is a step in the full continuum of care for many clients, others transition directly from early levels of care to this later stage. Outpatient rehab typically involves visiting a clinic on a part-time basis for therapy and programming. The methods used are similar to those utilized during inpatient treatment and may include individual therapy, group therapy, and holistic treatment methods.
Outpatient treatment for morphine addiction offers more flexibility, so clients can continue to maintain their occupational responsibilities and personal relationships. Outpatient rehab is best suited for young teenagers with educational needs and adults with work or family commitments. The amount of time a client spends in outpatient therapy varies depending on their individual needs.
Morphine addiction rarely occurs on its own. In many cases, people living with morphine addiction also grapple with mental health issues. The relationship between addiction and these behavioral health issues is often complex. In some cases, morphine addiction can cause the development of a mental health disorder. Others may begin using morphine to self-medicate for pre-existing mental health conditions.
Some of the most common co-occurring disorders associated with morphine addiction include:
Borderline personality
Bipolar disorder
Depression
Anxiety
Post-traumatic stress disorder
Schizophrenia
Because substance use disorders and mental health are closely linked, both issues should be treated to lead to lasting recovery and lower the risk of setbacks. If a client at The Recovery Village is found to have a co-occurring condition alongside their addiction, they will receive specialized treatment that addresses both disorders. By understanding more about the roots of their struggles with mental health and substance use disorder, clients are more likely to stay motivated and successful in recovery.
There is a broad range of options for morphine addiction treatment available across the country. With so many choices, it's important that you select a program that is best suited to you or your loved one's unique needs.
While you likely have some local rehabilitation options in your area, there are many other facilities in other cities in the United States. Local treatment may be best for short-term, less severe cases of addiction. But for those whose addictions are closely connected to nearby places and people, out-of-state treatment can provide the healing distance needed to create a new life. In these cases, clients will have to live in the facilities where they receive care or arrange for sober living accommodations. With facilities located in several states and cities across the country, The Recovery Village can accommodate both local and out-of-state clients.
Looking for a morphine treatment center near you? The Recovery Village has facilities in states across the country. Visit our state resource page and search by state or zip code to find a comprehensive center near you.
The type of treatment you undergo is just as important as where you go to receive it. Because everyone's needs are different, some people may benefit more from an outpatient experience. If you've dealt with substance use disorder for an extended period of time or have a co-occurring mental health condition, a full continuum of care that includes inpatient treatment may be more beneficial.
Both inpatient and outpatient treatment involves psychiatric and physical care. Depending on the severity of your individual condition, the amount of time in treatment can vary. The actual time spent in rehab can depend on a broad range of factors, including the severity of addiction, the severity of co-occurring disorders, insurance coverage, individual motivation, and family support.
There are a number of other factors to consider before enrolling in a treatment program, including:
Reviews from past and present clients
The degree of personalization put into each program
Whether or not tapering drugs are used
The ways social, biological and psychological needs are addressed
Like any other medical service, morphine addiction treatment involves a financial cost. However, this cost is negligible when you consider the cost of not getting help. The treatment costs of drug rehab can vary dramatically depending on the center, the type of treatment and your insurance coverage. If you don't have insurance, there are fortunately a broad number of alternative methods you can use to fund your care. Representatives at The Recovery Village work closely to help ensure that anyone who needs treatment can find the resources they need.
Yes, most health insurance companies do cover the treatment of morphine addiction. However, it's important to keep in mind that the extent of your coverage may vary from someone else's based on your insurance plan. Fortunately, it's easy to find out what your insurance covers by reaching out to The Recovery Village. You can also verify your insurance coverage in seconds with a simple online form.
If your insurance doesn't cover the costs of treatment, you still have options available, including:
Sliding scale fees: The sliding scale payment system is used to help people who can't afford exuberant rehab care. The payment is negotiated with the concerned rehab centers. Sliding scale fees depend largely on a person's income expenses and household size.
Government Support: Many government assistance programs offer help for substance abuse treatment.
Private pay: This option involves paying for rehab without insurance or other aid. In many cases, individuals who fund morphine addiction treatment through private pay receive financial help from family and friends.
Visit the following websites to learn about The Recovery Village's network of drug and alcohol rehabilitation facilities. Call today for admissions. Each center is ready to help people learn how to cope with their addiction and uncover the root causes for their substance use disorder.
Orlando Recovery Center: A premier rehabilitation facility in Orlando, Florida that helps individuals recover from addiction and substance use disorders. The center also offers the opportunity to treat co-occurring disorders.
The Recovery Village Columbus: Located in Ohio, this facility provides inpatient, outpatient and aftercare treatment for people looking to begin detox. The center provides individualized plans to help patients through recovery while addressing their unique co-occurring disorders or any setbacks that may happen during recovery.
The Recovery Village Palmer Lake: In Colorado, this facility offers inpatient, outpatient and intensive outpatient treatment for individuals looking to kick-start their journey to recovery.
The Recovery Village Ridgefield: Located right in southern Washington, this facility provides patients with outpatient and aftercare programs. Just 20 minutes outside of Portland, this facility assists individuals who are ready to begin treatment.
The Recovery Village: In Umatilla, Florida, this is a rehabilitation facility that provides resources for individuals seeking drug and alcohol treatment. There are inpatient, outpatient, intensive outpatient and partial hospitalization treatment programs available for those suffering from Ambien addiction.
IAFF Center of Excellence: Specializes in assisting firefighters who struggle with behavioral health problems and addiction. Members can enter the recovery process sooner so they can return back to work as quickly as possible. Inpatient, partial hospitalization and intensive outpatient programs are all available at this facility, where patients can address their Ambien addiction in a safe, supportive environment.
Denver Mental Health & Counseling: Denver Mental Health and Counseling by The Recovery Village is a physician-led outpatient center specializing in evidence-based addiction and mental health treatments, offering services such as TMS, IOP, and personalized care for both ongoing and new patients, dedicated to fostering long-term recovery and overall well-being.
The Recovery Village Palm Beach at Baptist Health: The Recovery Village Palm Beach at Baptist Health is a premier physician-led treatment center in South Florida, offering a comprehensive spectrum of services from medical detox to outpatient programs for alcohol, drug, and co-occurring mental health conditions, with a commitment to rejuvenating lives, families, and communities, and facilitating same-day admissions.
The Recovery Village Atlanta: Located in Roswell just outside downtown Atlanta, is a 62-bed physician-led treatment facility offering a comprehensive range of services, from medical detox to outpatient care, specializing in alcohol, drug, and co-occurring mental health conditions, dedicated to transforming lives, families, and communities throughout Georgia.
The Recovery Village Kansas City: The Recovery Village Kansas City, an 80-bed facility in Raytown just 10 miles from downtown, offers a comprehensive range of evidence-based treatments for addiction and mental health conditions, overseen by physician leaders, and is dedicated to revitalizing lives, families, and communities throughout the Midwest.
The Recovery Village Cherry Hill at Cooper Health: The Recovery Village Cherry Hill at Cooper, situated just 20 minutes from Philadelphia, is a leading rehab facility in South Jersey providing comprehensive, evidence-based addiction and mental health treatments, ranging from medical detox to teletherapy, with a dedicated team committed to guiding adults on their path to lifelong recovery.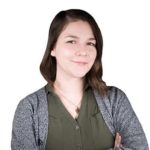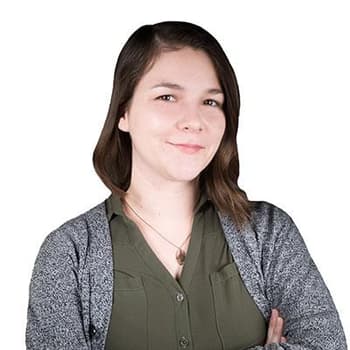 Editor – Megan Hull
Megan Hull is a content specialist who edits, writes and ideates content to help people find recovery.
Read more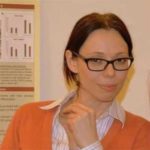 Medically Reviewed By – Yuliya Sagan
Yulia is a cell and molecular biologist with expertise using embryonic stem cell models, 3D human tissue models, and animal models to investigate different human disease phenotypes including impaired wound healing, cardiovascular disease, and cancer metastasis.
Read more
Medical Disclaimer
The Recovery Village aims to improve the quality of life for people struggling with substance use or mental health disorder with fact-based content about the nature of behavioral health conditions, treatment options and their related outcomes. We publish material that is researched, cited, edited and reviewed by licensed medical professionals. The information we provide is not intended to be a substitute for professional medical advice, diagnosis or treatment. It should not be used in place of the advice of your physician or other qualified healthcare providers.