In a time when Americans are increasingly more aware of the importance of mental health, some states are falling behind in treatment options and resources.
Nevada is the worst of all.
A state comprised of around 3 million people, Nevada has only 43 treatment facilities for mental health. By comparison, Vermont has around 624,000 people and 53 facilities. Alaska and its 738,000 people have 78 facilities.
In fact, all but one state (Utah) have more per-resident treatment facilities than Nevada, which also ranks poorly for other factors such as the prevalence of mental illness among residents, access to care, mental health workforce and government spending on mental health.
Add it all up and the result is clear: Nevada consistently ranks as the worst state in America for mental health.
According to the Substance Abuse and Mental Health Services Administration facility locator tool, Nevada has the fourth-lowest number of facilities in the country. The website World Population Review has 2018 populations for each state and Nevada ranks 32nd in population.
The Recovery Village combined the two figures to reveal each state's ratio of treatment facilities to residents. Nevada has a mental health treatment facility for every 71,088 residents, a ratio that ranks 49th among states and 50th when the District of Columbia is included. Texas, which has 97,966 residents per facility, is in last place.
The number of facilities per residents in a state can show whether there is an adequate number of treatment options. In states with more residents and fewer facilities, people who need help might have difficulty finding it. And there are many across the U.S. who need help. According to the World Health Organization, mental health disorders like depression and anxiety affect around 1 in 4 people at some point in their life. Around 450 million people worldwide currently suffer from a mental illness.
What attributes to the shortage of facilities? The lack of available mental health professionals might play a role. According to StatNews, the state had just 190 licensed psychiatrists and 390 psychologists as recent as 2016. That's just six psychiatrists per 100,000 residents and 13 psychologists per 100,000 residents. In those two statistics, Nevada ranks 47th and 38th, respectively, among U.S. states.
There are other examples of Nevada's struggles with mental illness.
Nevada's Rigid Spending on Mental Health
The KFF Henry J. Kaiser Family Foundation ranked each state's annual per-capita spending on mental health. In 2013, the last year included on the foundation's website, Nevada was 33rd, spending $89.41 on mental health per resident.
Has the state rallied and spent more money since then? The Nevada Department of Health and Human Services proposed cutting the 2018 budget for mental health services by $23 million from 2017. Additionally, according to the Las Vegas Review-Journal, in August 2018 the Nevada government moved to limit Medicaid patients to three therapy sessions instead of 26 before requiring pre-approval for continuing treatment. After residents expressed concern for the change, the state's Medicaid office decided to revert back to the previous limit. Still, the initial decision still provides insight into how much Nevada prioritizes its residents' mental health.
Nevada's lack of mental health care options and government policy is nothing new. The state has long struggled to help its residents in need.
Why Nevada Residents Can't Find Mental Health Care
Mental Health America published rankings of each state's mental health, based on research from 2011 to 2015. Overall, Nevada ranked last among all 50 states and the District of Columbia.
Mental Health America also included individual rankings for each state's access to care and prevalence of mental illness. Nevada ranked 47th for access to care and 43rd for prevalence, cementing the state as one of the lowest-ranking in the country for mental health.
Why did Nevada finish so poorly for access to care? There are many reasons.
Mental Health America compared each state based on 15 factors to determine the access-to-care, prevalence and overall rankings. For the prevalence portion of the research, the factors included the number of adults and youth who suffer from a mental illness, regularly use drugs or alcohol, or experienced a major depressive episode. For the access-to-care half, the factors included how many residents did not receive treatment for their mental illness, were uninsured, could not afford doctor's visits or experienced a major depressive episode and did not receive adequate treatment.
Nevada ranked close to the bottom for many of the access-to-care statistics.
Nevada's Medicaid Need
Around 19 percent of Nevada's adult residents with a mental illness were uninsured in 2015. That percentage is the 11th highest in the country, ranking Nevada 41st. Why? The availability of Medicaid might play a role.
Around 70 million Americans rely on Medicaid, a government-funded insurance program for low-income people. According to the Las Vegas Review-Journal, Nevada ranked last in the U.S. for access to this service as recent as 2014.
Nevada also ranked last for the percentage of adults in 2015 with a mental illness who did not receive treatment: around 66 percent, or 268,000 people. Other statistics show that this is not an anomaly.
The KFF Henry J. Kaiser Family Foundation reported that Nevada ranked 35th in 2016 for Medicaid spending. All but one state (Utah) that spent less money on this service also had fewer residents. In 2014, Nevada spent less than any other state per the number of full or partial enrollees in the program. Less spending often correlates to less-adequate care, so Nevada's shortage of Medicaid spending means the people who rely on the government-funded insurance might not receive the necessary treatment.
Struggles for Disabled Residents and Children
Nevada also has struggled to help its residents with a mental disability. Again, those struggles are tied to a lack of affordable health care options or limitations in treatment.
Approximately 24.75 percent of Nevada adults who had a disability could not see a doctor due to costs. That ranked 41st. Only 14.2 percent of Nevada youth who experienced a severe major depressive episode received consistent treatment. The state ranked 47th.
Nevada's private insurance options aren't much better, though. Around 10.8 percent of Nevada youth had private insurance that didn't cover mental or emotional problems. That ranked 43rd. Not coincidentally, according to U.S. News & World Report, the state ranked 43rd for health care affordability as recent as 2016.
The Solution: Making Mental Health Care a Priority
How can Nevada fix this long-standing issue? The answer, according to John Greden, the University of Michigan's Depression Center executive director, is to make mental health care a legislative and financial focus. Doing so means more mental health professionals and facilities, more funding for Medicaid and better private insurance options.
"These investments would pay dividends that are unimaginable," Greden said to the Huffington Post in an article about Nevada's failing mental health. "It would save and improve so many lives. Increasing access and getting rid of the shortages in the mental health workforce would be some of the best things that states could do."
Better prioritizing mental health could make a huge impact on Nevada residents. From the number of treatment facilities to the lack of adequate private insurance plans, many of the state's residents cannot find the help they need. In a state where many people struggle with a mental illness, reexamining resources could be the first step toward improving mental health for generations to come.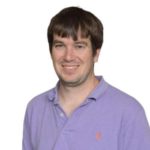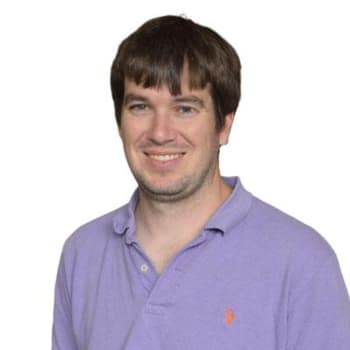 By – Devin Golden
Devin Golden has worked for various print and digital news organizations. Devin's family has been affected by addiction and mental health disorders, which is a large part of why he wants to help others who have either directly or indirectly been affected by these diseases.
Read more
Medical Disclaimer
The Recovery Village aims to improve the quality of life for people struggling with substance use or mental health disorder with fact-based content about the nature of behavioral health conditions, treatment options and their related outcomes. We publish material that is researched, cited, edited and reviewed by licensed medical professionals. The information we provide is not intended to be a substitute for professional medical advice, diagnosis or treatment. It should not be used in place of the advice of your physician or other qualified healthcare providers.