The holidays don't always feel as jolly as they used to. We used to wait in eager anticipation as children, but as adults, it's easy to find ourselves scrambling around. The holiday season also seems to start earlier and earlier each year, and these busy months can seem absolutely overwhelming. Others are overwhelmed for entirely different reasons — they find themselves alone during a season meant for spending time with family, friends and loved ones.
Whether or not you live with a mental health disorder or addiction, the holidays can amplify feelings of loneliness, stress, anxiety and depression. Each person's situation varies, but there are a number of triggers during the holidays that can make it a difficult time. When you're feeling down or alone, seeing all the joyous commercials of smiling, laughing families sharing holiday feasts together may not help either.
In a 2015 survey by Mind, 20% of people reported that they had felt lonely during Christmas. Additionally, approximately 36% of people with mental health disorders have self-harmed to cope with Christmas stress.
The survey revealed some surprising results about how much the holidays can impact mental health:
Nearly 60% have experienced panic attacks during the holidays
52% considered harming themselves
45% have considered suicide during this time of the year
41% felt their mental health declined because of finances
83% reported that they were experiencing feelings of loneliness
81% said they were more stressed or anxious during the holidays
Identifying Triggering Tidings
Even on a regular day, keeping your mental health in check can be challenging. The increased stress of the holiday season can make it even more difficult to maintain your mental health. If you are aware of why your mental health suffers during the holidays, you can prepare by identifying your triggers. Many people experience poor mental health during the holiday season because of:
Finances

Buying gifts
Paying for travel and lodging
Buying seasonal essentials (Christmas decorations, presents, food and drinks, etc.)

More alcohol

Alcohol is present at many holiday parties, so you may find yourself in the presence of people drinking more than usual. Alcohol is a depressant that can worsen anxiety and negatively affect mental health.
For those in recovery, it may mean additional planning for how to protect sobriety in the midst of these kinds of difficult or triggering situations.

Social media

Social media sites can make other people's lives appear better than they actually are. By looking at social media during the holidays, you may increase the pressure on yourself to have a seemingly perfect Christmas.

The weather

Having to stay inside due to extreme cold can cause seasonal affective disorder. Seasonal affective disorder is a type of depression that's related to changes in the seasons.
What Can You Do to Increase Your Holiday Cheer?
Identifying your triggers is just one part of maintaining your mental health during the holidays. You also have to make sure you're actively working on the stability of your mental health. To help do this, you can:
Share your feelings: You can talk with friends, family or a therapist. Sharing your feelings can help you feel better as well as improve your mood. By sharing your feelings, you may also find someone who can relate to you — when you feel understood, feelings of loneliness can decrease.
Hibernate from social media: Seeing cheerful posts and photos on social media can remind you that you aren't feeling the same way. Try stepping away from social media by deleting the apps on your phone for 24 hours (or even 24 days). Instead of scrolling through your feed, you can do something else you enjoy like reading, writing, painting or going for a walk outside.
Practice self-care: It can seem easy to sacrifice time for self-care, especially during the hectic holiday season, but taking that time can make all the difference. To start, schedule a routine where you ask yourself how you're feeling and what you can do to improve your mental health that day.
Plan ahead: Try to stick to your normal routine as much as possible during the holidays. By maintaining a mostly regular routine, you can help prevent the season from feeling overwhelming. Make lists for everything you have to do, including what you need to do around the house, any gifts you want to buy or extra food to purchase. This will prevent you from forgetting anything and make it easier to budget, which helps prevent extra stress. If you want to avoid crowds, try shopping online.
Get involved: The holiday season is a great time to volunteer and give back to your community. Helping others also has the added bonus of making you feel better. If you aren't able to be with your family during the holidays, volunteering can also allow you to get some human interaction and feel less lonely.
Eat well: One of the best parts of the holidays is the food, so it can be tempting to go back for second and third helpings. However, it's important to remember that what you put into your body can affect your mental health. Maintaining a healthy diet can improve your mood and help to prevent sluggish or irritable feelings.
Exercise: It may seem like the last thing you want to do during the holidays, but physical activity releases chemicals that can improve your mood. Exercise can be as simple as walking around your neighborhood or participating in Christmas games and activities. Being active can help you improve self-esteem and reduce feelings of anxiety and depression.
Sleep: You may have more time off work during the holidays, but that doesn't mean you should disrupt your sleep schedule. Regular sleep has been linked to better health and overall well-being. Improvements in your quality of sleep can help you combat feelings of stress and anxiety during the holiday season.
The holidays can be a joyful time of the year, but not everyone enjoys the season. The pressures of the holidays can easily become overwhelming for people who struggle with addiction or a mental health disorder. By identifying your triggers and learning coping mechanisms to handle those feelings in healthy ways, you may find yourself better able to join in on holiday celebrations.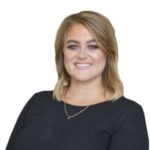 By – Jennifer Kopf
Jennifer Kopf is a Florida-based writer who likes to balance creative writing with helpful and informative pieces. Her passion for helping people has translated into writing about the importance of treatment for substance use and mental health disorders.
Read more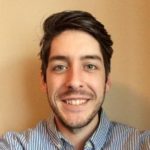 Editor – Jonathan Strum
Jonathan Strum graduated from the University of Nebraska Omaha with a Bachelor's in Communication in 2017 and has been writing professionally ever since.
Read more
Sources
---
Mind. "Mind warns that people with mental health problems struggle with self-harm and suicidal feelings due to the pressure of Christmas." December 7, 2015. Accessed December 2, 2019.
Medical Disclaimer
The Recovery Village aims to improve the quality of life for people struggling with substance use or mental health disorder with fact-based content about the nature of behavioral health conditions, treatment options and their related outcomes. We publish material that is researched, cited, edited and reviewed by licensed medical professionals. The information we provide is not intended to be a substitute for professional medical advice, diagnosis or treatment. It should not be used in place of the advice of your physician or other qualified healthcare providers.