Learn the benefits of calling a suicide hotline, find out what to expect when you call and locate national, international and local resources.
Suicidal thoughts can be hard to discuss with friends and loved ones. Knowing who to talk to or feeling safe talking about these thoughts can seem impossible. In these cases, a suicide prevention hotline may be a good option. Suicide hotlines provide judgment-free support 24 hours a day, seven days a week.
Calling a suicide crisis hotline can be intimidating. While it may seem overwhelming or even scary to call someone to discuss suicidal thoughts, suicide helplines are staffed by individuals trained to handle these types of calls.
When Should You Call a Suicide Hotline?
Calling a suicide hotline may not always be the best course of action to take, so it is important to know when to call a suicide hotline and when to use other resources.
You may benefit most from calling a 24-hour suicide hotline if you have been experiencing any of the following:
Thinking you would be better off dead
Believing it would be better for others if you weren't around
Wanting to go to sleep and never wake up
Having specific thoughts of harming or killing yourself
Believing that you are a burden to others
Feeling helpless or hopeless
If you or someone you know is in immediate danger, call 911 or go to your nearest emergency room as soon as possible.
What Kinds of Questions Will You Be Asked?
One fear associated with calling a suicide hotline is not knowing what happens when you call a suicide hotline. Being prepared with this information before you call can ease some of this stress. When you call a suicide hotline, the first question you are asked will typically assess why you are calling. After this, the hotline operator may ask questions to determine if you are safe.
To get the best results and the most helpful assistance, it is important to be honest and open when answering questions, even if they seem irrelevant.
Benefits of Calling a Suicide Hotline
There are many benefits of suicide hotlines. Calling can:
Provide support when you need it most
Help you focus on healthy coping skills
Connect you to with local resources and emergency services (when appropriate)
Are Suicide Hotlines Free?
Unlike therapy options which are conducted over the phone or online, suicide hotlines are free without any hidden charges. A free suicide hotline can allow you to speak with someone when you are in a crisis, regardless of if you have insurance. Most toll-free suicide hotlines are available 24 hours a day, seven days a week, giving you a free resource anytime you need it.
Is My Call Confidential?
One feature of most suicide hotlines is that they are committed to protecting your privacy. Anonymous suicide hotlines allow callers to speak with supportive operators without revealing their identity or other personal details. Confidential suicide hotlines may gather information such as your name and location but will not share this information or use it unless there is a serious concern for your safety or the safety of someone else. Even in these cases, confidentiality is protected to the highest degree possible.
National Suicide Hotlines
There are several national suicide hotlines accessible from nearly anywhere in the United States. These national suicide prevention hotlines can be used by anyone in the country, at any time. The most reputable of these hotlines is the National Suicide Prevention Lifeline at 1-800-273-8255.
International Suicide Hotlines
Many countries have their own hotlines. If you live abroad or are traveling, there may be an international suicide hotline available to you. These can be located using an international suicide hotline finder such as Befrienders Worldwide.
Additional suicide hotlines in specific countries can be found online on various websites, including the International Association for Suicide Prevention (IASP) and WhatsApp.
Suicide Hotline Finder
If you would like to find a hotline near you, you may wish to use an online suicide hotline finder. Additional resources for specific populations, including gender, race, and age-specific resources, can also be found online.
Local Suicide Hotlines
If you would prefer to call a local suicide hotline instead of a national hotline, there are many local suicide prevention hotlines available. However, unlike most national options, local hotlines may not be staffed 24 hours a day, seven days a week. Local suicide hotline numbers by the state served include:
If you are struggling with substance use and a mental health condition that may be causing suicidal thoughts, The Recovery Village may be able to provide you with dual diagnosis treatment. Contact The Recovery Village today to learn more about options for treating co-occurring disorders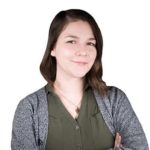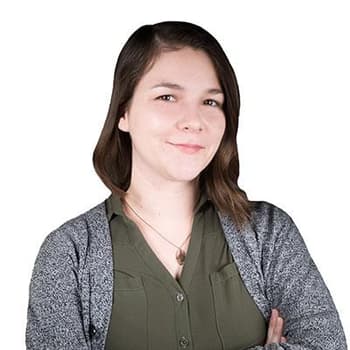 Editor – Megan Hull
Megan Hull is a content specialist who edits, writes and ideates content to help people find recovery.
Read more
Medically Reviewed By – Denise-Marie Griswold, LCAS
Denise-Marie Griswold is a Licensed Clinical Addictions Specialist. She earned her Master's Degree in Substance Abuse and Clinical Counseling from East Carolina University in 2014.
Read more
Medical Disclaimer
The Recovery Village aims to improve the quality of life for people struggling with substance use or mental health disorder with fact-based content about the nature of behavioral health conditions, treatment options and their related outcomes. We publish material that is researched, cited, edited and reviewed by licensed medical professionals. The information we provide is not intended to be a substitute for professional medical advice, diagnosis or treatment. It should not be used in place of the advice of your physician or other qualified healthcare providers.