June is Men's Health Month, an annual celebration that brings awareness to preventable health problems and encourages early detection and treatment of disease among men of all ages.
June's arrival means the sunny summer season is right around the corner — it also kicks off the wellness-focused festivities of Men's Health Month. This annual celebration fosters awareness for preventable health problems and encourages the early detection and treatment of health risks in men. The month-long event inspires men of all ages to become more active, get in shape and make exercise a daily part of their schedule.
Exercise is a vital component of our physical and psychological health, and it's proven to help people avoid mental illness and addiction to drugs and alcohol. Unfortunately for some areas — Florida, Georgia, Alabama, Louisiana, Texas, New Mexico and Arizona, to name a few — summertime isn't exactly the ideal season to get outside and start a workout routine. Temperatures in the southern U.S. can easily hit triple digits on a summer day, and even the strongest stay-healthy attitude can't always beat the cool invitation of indoor air conditioning.
Though the blazing sun can try to sap your energy and ruin your outdoor exercises, here are five simple tips to beat the heat while still making the world your go-to gym.
1. Exercise at Cooler Times of the Day
Learn to exercise at specific times and plan your daily schedule accordingly. The heat is often the worst during the middle of the day, which is around 10 a.m. to 3 p.m. To avoid working out when the temperatures are scorching, pick an early morning outdoor workout — between 6 a.m. and 9 a.m. — or an evening workout between 5 p.m. and 8 p.m.
Keep in mind that a late-night jog poses a separate set of safety risks. Some areas might not be well-lit or populated, for example. Fortunately, there are pockets of time in the day that are both safe for you and ideal for avoiding the scorching hot rays.
2. Participate in Groups
Whether it's a pickup basketball game, a yoga class or a leisurely jog, exercising with other people is a great way to stay motivated when all else fails. Doing an activity on your own isn't always engaging, and it can be tougher to go it alone instead of with others. When the sun's beating down and there's no one around to spur you on, that daily jog can feel like it takes a lot longer. Exercising with a group or a partner helps to push you onward and gives you some accountability.
Make it a point to do exercises and activities with other people. It's one of the best ways to put the heat in the back of your mind and enjoy Men's Health Month the right way.
3. Hit the Water
What is the perfect way to battle the summer's extreme heat? Water is the No. 1 way to stay cool for a variety of reasons.
Drinking fluids is always vital to staying healthy when exercising. However, it's especially important during the summer. High temperatures cause you to sweat more, which means your body loses liquids at a faster rate. This can drain energy quickly and even lead to experiencing dehydration or cramps.
While water is the best hydration around, flavored sports drinks also provide electrolytes and nutrients that increase energy. The tasty blast of a sports drink can do wonders for your morale, not to mention your energy levels. Regardless, your liquid intake needs to increase in the warmer times of the year.
When the heat is truly unbearable, don't just drink water — dive into a pool! Swimming is a refreshing exercise and its health benefits are second to none. There are few other low impact activities that give you an all-in-one leg, core and cardio workout.
4. Exercise Can Be Done Indoors, Too
Many people think of exercising outdoors. It's a great way to get out of the house, and spending time outdoors can actually help mental health and happiness.
What about when the heat truly becomes too much to bear? Luckily, exercising can be done easily and comfortably indoors. You can join a local gym, do abdomen workouts at home or take a yoga class. Any of these options can be done indoors, away from the heat.
5. Don't Forget to Take Breaks!
Staying hydrated and working out in cooler times of day are great strategies, but make sure you aren't overexerting yourself. Even in the morning and evening, the temperatures can still be dangerously hot and high humidity can cause you to overheat.
To avoid overheating or suffering from heat-related illnesses, make sure to take plenty of breaks. When the heat begins taking its toll, find a shady spot, cool off and rehydrate.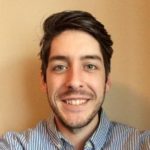 Editor – Jonathan Strum
Jonathan Strum graduated from the University of Nebraska Omaha with a Bachelor's in Communication in 2017 and has been writing professionally ever since.
Read more
Medical Disclaimer
The Recovery Village aims to improve the quality of life for people struggling with substance use or mental health disorder with fact-based content about the nature of behavioral health conditions, treatment options and their related outcomes. We publish material that is researched, cited, edited and reviewed by licensed medical professionals. The information we provide is not intended to be a substitute for professional medical advice, diagnosis or treatment. It should not be used in place of the advice of your physician or other qualified healthcare providers.