For decades, the NCAA has supported its athletes physically and academically. As the topic of mental health has been thrust into the national spotlight, NCAA representatives have assured the general public that the collegiate association also supports its athletes' psychological health.
At times, athletes seem strong-willed. But many student-athletes face unique challenges that are unlike those experienced by college students uninvolved with athletics. College athletes endure grueling training regimens each day while also trying to maintain good grades and an active social life.
Daunting schedules and arduous practices have led countless student-athletes to experience high levels of stress and anxiety. While they are less likely than their nonathlete peers to experience mental illness, college athletes are also less inclined to seek treatment. Instead of getting help, some student-athletes turn to drugsor alcohol to numb their physical and emotional pain.
Does the NCAA cater to the mental health needs of its athletes? According to a survey by The Recovery Village, nearly half of respondents believed that the organization doesn't do enough to help student-athletes deal with mental illness. But does the survey reflect reality?
Women More Likely Than Men to Criticize NCAA
The Recovery Village asked 400 people questions related to college sports, mental health and substance use. About 60 percent of respondents were current or former athletes in high school or college.
About 49 percent of all respondents opined that the NCAA did not provide enough mental health services to student-athletes. Eighteen percent said that the organization does offer sufficient mental health resources to its athletes, and 33 percent had no opinion on the matter.
Digging deeper, women viewed the NCAA's approach to mental health more negatively than did men: 23 percent of male respondents and just 13 percent of female respondents said that the association provided enough mental health services. The allocation of resources among male and female athletic programs may have affected these results.
The NCAA prides itself on gender equality. Today, more female athletes represent the organization than ever before. However, a 2017 report conducted by the NCAA found that athletic departments on average spend about twice as much on programs for men than for women. The allocation differences could indicate a discrepancy in counseling resources for male and female programs, although research on this subject is limited.
Respondents ages 55 and older had the fewest number of people who said that the NCAA offered enough psychological resources for student-athletes. Half of the individuals in this age group believed that the organization could do more for the mental health needs of its athletes.
People ages 55 or older were college-aged adults at a time when mental health problems were heavily stigmatized. Many student-athletes at that time rarely talked openly about their stress, anxiety or depression. Psychological services also were not as prevalent in academic institutions as they are now, which may cause many older individuals today to have a more negative opinion of the NCAA's treatment of mental health.
Additionally, about half of respondents ages 18 to 34 thought that the NCAA did not cater enough to the psychological needs of its athletes. These respondents were either college-aged today or were college-aged within the past decade, which suggests an unmet need associated with mental health treatment may still exist in athletic departments today.
NCAA Taking Mental Health of Student-Athletes More Seriously
A multitude of NCAA athletes have dealt with stress, anxiety and depression. In recent years, more athletes in college have been treated for personality disorders, eating disorders and post-traumatic stress disorder.
Treatment is the most effective way to help people deal with mental illness. One aspect of treatment is counseling. A 2017 report by the Ringer detailed how a combination of counseling and support from peers and coaches helped a college football player better manage his suicidal thoughts.
Counseling saves lives. The Recovery Village's survey suggests that the NCAA does not provide enough resources to support its athletes' psychological health. However, recent research shows that the organization has made strides in providing mental health resources to college athletes.
In 2014, the NCAA hired Brian Hainline as its first chief medical officer. In his first days on the job, he thought that finding a way to reduce concussions among college athletes would be his primary responsibility. But it soon became clear that addressing mental health challenges among student-athletes was the main worry among NCAA advisory groups.
To ease these concerns, Hainline created a mental health task force that comprised clinicians, scientists, policy experts, coaches, administrators, team physicians and student-athletes. The group is dedicated to reducing the psychological challenges that college athletes face and increasing their access to mental health resources.
In recent years, some schools have expanded the availability of counseling services for student-athletes. In 2014, the University of Pennsylvania even started its own mental health task force after the high-profile suicide of track and field athlete Madison Holleran.
Today, the NCAA provides educational material about the importance of mental health to athletes, coaches and campus partners. The organization also offers web-based modules designed to destigmatize mental illness among college athletes. Counseling is also more common in athletic departments today than ever before.
Still, not every NCAA athletic department has a mental health provider on-site. In fact, some athletic departments do not even have a team physician on staff. While the NCAA has made strides in addressing the mental health needs of student-athletes, many mental health advocates believe that the organization still has room for improvement.
Individuals grappling with a mental health or substance use disorder should immediately seek treatment. The longer they wait, the worse their health can become. An untreated psychological, drug or alcohol disorder can increase the risk of long-term health problems, overdose and death.
To learn more about how treatment can save lives, contact The Recovery Village. With safe and secure locations throughout the United States, The Recovery Village has helped many people with mental health or substance use disorders learn ways to better manage their health problems.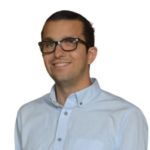 By – Matt Gonzales
Matt Gonzales is an award-winning content writer. He has covered the latest drug trends, analyzed complex medical reports and shared compelling stories of people in recovery from addiction.
Read more
Medical Disclaimer
The Recovery Village aims to improve the quality of life for people struggling with substance use or mental health disorder with fact-based content about the nature of behavioral health conditions, treatment options and their related outcomes. We publish material that is researched, cited, edited and reviewed by licensed medical professionals. The information we provide is not intended to be a substitute for professional medical advice, diagnosis or treatment. It should not be used in place of the advice of your physician or other qualified healthcare providers.