Mental Illness Awareness Week is celebrated during the first full week in October. Here's how you can make the most of this annual opportunity to educate yourself and others on mental health issues and misconceptions.
According to the National Alliance on Mental Illness (NAMI), nearly 44 million people experience a mental health disorder in any given year. With millions more being indirectly affected, psychological disorders adversely impact a significant portion of the U.S. population.
Even with the number of people impacted, many myths and misunderstandings about mental illness persist. Fortunately, the NAMI Mental Illness Awareness Week is observed every year to educate the public, fight stigma and provide needed support.
History of Mental Illness Awareness Week
Since 1990, the first full week of October has been recognized as Mental Illness Awareness Week. In 2019, the first full week of October and Mental Health Awareness Week begins on Sunday, October 6 and ends on Saturday, October 12.
The U.S. Congress established the awareness week as a response to the tremendous influence of mental health issues on citizens in the country. The week also recognizes the efforts of NAMI to provide education and boost awareness surrounding mental health concerns.
Although there is still a lot of work to do, the level of knowledge and acceptance of mental health issues at the time was severely lacking. People regularly thought that those with depression were just "being lazy," kids would "grow out" of attention-deficit/ hyperactivity disorder (ADHD) and mental illness was a lack of willpower.
Now, society has a better understanding of mental health issues, the impact it has on people and what treatments are effective. The battle is not over, though. The negative stigma of mental health issues continues to harm people and impede their recovery.
Mental Illness Awareness Week Activities and Events
The Mental Illness Awareness Week campaign offers a diverse schedule of activities and events to mark the occasion. The activities and events help to raise money, increase awareness and raise the average person's acceptance and knowledge regarding mental health issues.
Many groups and organizations schedule Mental Illness Awareness Week activities and events. This can include events like:
Many Mental Illness Awareness Week events will involve charity walks where people gather for a 5k or similar activity. These events are fantastic ways to bring the community together for a great cause while offering new information about mental health and suggesting ways to help the efforts.
For more resources or ideas for awareness week activities, refer to local or national organizations like:
How to Help During This Year's Mental Illness Awareness Week
People may feel overwhelmed or insignificant when it comes to making a difference during Mental Illness Awareness Week. In reality, each person can make real change in the world of mental health, and it doesn't only have to come during awareness week.
Here are some ways to get involved during Mental Illness Awareness Week:
Mental illness stigma continues to harm people in the U.S. and around the world. Stigmas are incorrect beliefs that may be commonly held, and they usually end up contributing to stereotyping and prejudices.
All stigmas are unfair and hurtful to those with the conditions and the people who care about them. Do your part to reduce your stigmas and the stigmas of others through education, patience and compassion. Spending time with those who have a mental illness will show that they deserve love and acceptance, just like everyone else.
Additional Resources
NAMI offers helpful mental health resources for those with mental illness and their loved ones. To gain more information on Mental Illness Awareness Week and ways to make a difference, visit these pages:
Mental Illness Awareness Week comes just once a year, but people can do their part during the other 51 weeks by practicing volunteerism, understanding and kindness to themselves and others. Gaining or sharing just a little bit of awareness can make a huge impact.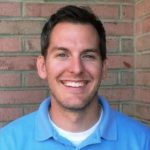 By – Eric Patterson, LPC
Eric Patterson is a licensed professional counselor in the Pittsburgh area who is dedicated to helping children, adults, and families meet their treatment goals.
Read more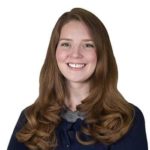 Editor – Renee Deveney
As a contributor for Advanced Recovery Systems, Renee Deveney is passionate about helping people struggling with substance use disorder. With a family history of addiction, Renee is committed to opening up a proactive dialogue about substance use and mental health.
Read more
Sources
---
Each Mind Matters. "Mental Health Awareness Week." Accessed September 10, 2019.
National Alliance on Mental Illness. "Mental Health Facts in America." Accessed September 10, 2019.
Medical Disclaimer
The Recovery Village aims to improve the quality of life for people struggling with substance use or mental health disorder with fact-based content about the nature of behavioral health conditions, treatment options and their related outcomes. We publish material that is researched, cited, edited and reviewed by licensed medical professionals. The information we provide is not intended to be a substitute for professional medical advice, diagnosis or treatment. It should not be used in place of the advice of your physician or other qualified healthcare providers.