Mental health parity means that insurance plans are required by law to provide the same level of coverage for mental health care as they do for physical health services.
According to the National Alliance on Mental Illness (NAMI), mental health parity law requires certain health insurance plans to provide equal coverage for treatment of mental health and substance abuse when compared to physical health conditions. Congress passed the most recent Mental Health Parity Act in 2008. Before this act, insurance plans typically did not provide the same coverage for mental illness as they did for physical health conditions.
History and Overview
The history of mental health parity begins long before the first relevant law was enacted. According to the U.S. Department of Health & Human Services (HHS), President Kennedy requested that the Civil Service Commission put parity into place in 1961, but his efforts were scaled back by 1975. Throughout the 1970s and continuing forward, some states passed parity laws that required minimum benefit amounts for mental health and substance abuse. These laws typically applied to small group or individual insurance plans, but not to those provided by employers.
It wasn't until much later that the Mental Health Parity Act of 1996 was passed. This law stipulated that large group health insurance providers, including those offered by employers, had to offer similar annual and lifetime limits on coverage for mental health and physical health conditions. The Mental Health Parity and Addiction Equity Act (MHPAEA) was passed in 2008 and took effect in 2010, per the HHS. This law is applicable to large group health plans and includes plans that are employer-provided.
Mental Health Parity Benefits Requirements and Protections
Mental health coverage parity means that treatment for mental health conditions and physical health conditions must be covered in the same way. For example, if a patient with diabetes is covered for ten physician visits per year, a person on the same plan must be afforded the same number of yearly visits for a mental health condition.
The 2008 parity law stipulates that there must be coverage comparable to that afforded for physical health conditions for both mental health diagnoses and substance use disorders, so people with addictions are also protected by this law. NAMI has cautioned that despite parity laws, it is still possible that an insurance plan may not provide good coverage for mental health conditions. For example, a plan that is limited in what it covers for physical health conditions will be equally limited for mental illness coverage.
Effects of the Affordable Care Act
The Affordable Care Act, passed in 2010, also had an effect on mental health parity. According to the HHS, this law requires that individual health insurance plans offer parity for mental health and addiction care.
Per reports conducted by the HHS, 62 million people benefitted from the parity stipulations in the Affordable Care Act. While the law was passed in 2010, individual and small group plans were not required to cover mental health and addiction services and offer parity until 2014.
Health Plans That Must Offer Parity
Certain health plans must comply with federal mental health parity. According to NAMI, employer-provided group plans at organizations that employ 51 or more employees must demonstrate parity. Many employers who employ 50 or fewer people must also offer parity on group health insurance plans unless they were created prior to federal mental health parity, in which case they are considered to be "grandfathered."
Other health plans that must comply with federal parity requirements include:
Managed care plans through Medicaid
Plans offered through State Children's Health Insurance Programs
Plans obtained through the health insurance marketplace
The federal employees health benefits program
Many individual and group plans outside of the marketplace unless they have been grandfathered
Some health insurance plans through state and local governments must also offer mental health parity.
Benefits That Must be Covered Equally
Mental health insurance coverage parity stipulates which specific benefits must be covered or provided equally. According to NAMI, the following must be equal for mental health and substance abuse services when compared to other medical conditions:
Inpatient and outpatient services, both in and out-of-network
Emergency services
Prescriptions
Co-pays and deductibles
Out-of-pocket costs
Reimbursement rates for providers
Criteria utilized to approve or deny services
Equal coverage means that treatment limits and costs are the same for mental health and substance abuse services as they are for medical services.
Exemptions from MHPAEA Parity Requirements
There are some exemptions from parity requirements. Employer-provided group plans at organizations employing 50 or fewer people can be exempt if they were created prior to the law and were "grandfathered." There is also a federal mental health parity exemption for individual plans that have been grandfathered.
In addition, Medicare and Medicaid fee-for-service plans are not required to follow parity, per NAMI. Plans can also receive exemptions if they experience an increase in cost of 2% or more in the first year of complying with parity and at least 1% for years that follow. An exemption is good for one year, after which the plan must follow parity and reapply for exemption if an increase of over 1% occurs again.
State Mental Health Parity Laws
Some states have created their own mental health parity laws. According to NAMI, if a state has more stringent parity laws than the federal law, plans in that state must follow state law. On the other hand, if state law is weaker than federal parity, plans still must comply with federal law. State law cannot interfere with the stipulations of the MHPAEA.
Implementation Challenges: Gaps in Coverage
Despite the fact that mental health parity has extended mental health and substance abuse coverage, there are still some gaps in current mental health parity. There have been many legal cases because of gaps in coverage, and there is evidence that insurance companies are more strict when evaluating claims for mental health compared to physical health services.
There are also gaps in private health care coverage, as Congress has advised that private plans are paying up to 14% less for mental health care when compared to Medicare. In addition, there is a gap in coverage between mental and physical health care in hospitals and nursing homes. Finally, insurers may be too strict when determining what sort of treatment is "medically necessary" for those with mental health conditions. They may approve care to stabilize a patient, but decide that ongoing care that treats the underlying mental illness is not medically necessary.
Signs a Health Insurance Plan is Violating Parity Requirements
With gaps in coverage still remaining, it is possible that a health care plan may violate parity requirements. Here are some signs of mental health parity violations to look for:
Mental health treatment requires pre-authorization, but other medical care doesn't
Your co-payment for mental health treatment is higher than for physical health care
You have to pay more than one co-payment when you see a psychiatrist for medication and therapy on the same day
You cannot locate an in-network mental health provider who has the skills needed to treat your condition and can see you within a reasonable timeframe
Your plan doesn't provide a written explanation for claim denials or for how it determined if treatment was medically necessary
If you have any concerns that your health plan is not complying with parity, the American Psychiatric Association provides guidelines for filing a complaint.
If you or a loved one is suffering from a mental illness and a co-occurring addiction, The Recovery Village has a team of caring, qualified staff who are ready to answer your questions about the costs of treatment and what your insurance will cover. Reach out to our admissions department today to learn more.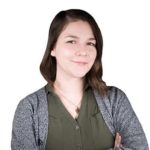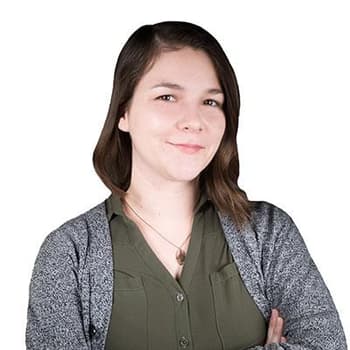 Editor – Megan Hull
Megan Hull is a content specialist who edits, writes and ideates content to help people find recovery.
Read more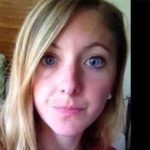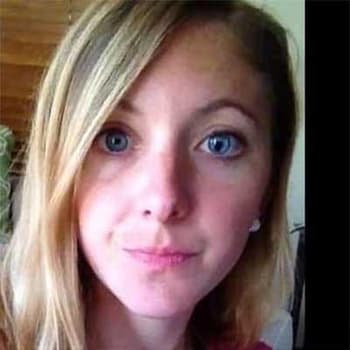 Medically Reviewed By – Jenni Jacobsen, LSW
Dr. Jenni Jacobsen is a licensed social worker through the Ohio Counselor, Social Worker and Marriage and Family Therapist Board. She has over seven years working in the social work field, working with clients with addiction-related and mental health diagnoses.
Read more
Medical Disclaimer
The Recovery Village aims to improve the quality of life for people struggling with substance use or mental health disorder with fact-based content about the nature of behavioral health conditions, treatment options and their related outcomes. We publish material that is researched, cited, edited and reviewed by licensed medical professionals. The information we provide is not intended to be a substitute for professional medical advice, diagnosis or treatment. It should not be used in place of the advice of your physician or other qualified healthcare providers.