A survey by The Recovery Village indicated that playing sports in college helps many student-athletes manage anxiety, depression and other mental disorders.
Mental illness is a growing concern among college students. Across the United States, college campuses comprise students experiencing high levels of stress, anxiety and depression. They may worry about failing to maintain good grades, establish meaningful relationships or find a job upon graduation.
In recent years, colleges have seen a sharp increase in students seeking counseling services for mental health problems. According to a report by Boston University, the number of students enrolled at the academic institution who sought behavioral treatment on campus rose from 647 to 906 in just one year.
Anxiety is the most common mental health problem among college students. According to the American College Health Association, one in six students in college has been diagnosed with or treated for anxiety problems in the past 12 months.
An abundance of college athletes have dealt with mental illness. They often experience stress caused by high expectations to succeed. They might also struggle to successfully balance their athletic commitments with their social life.
However, sports may actually help some students ease stress in college. The Recovery Village recently polled 400 people about topics related to sports, mental illness and substance use. According to the results, about three out of four current or former student-athletes said playing sports reduced their stress, anxiety or depression in high school or college.
The survey suggests that physical activity and comradery associated with organized sports can be an effective outlet for preventing the psychological problems that remain prevalent on college campuses. For some students, however, playing sports can cause detrimental effects on their mental health.
Playing Sports Both Helps and Hurts Mental Health
Among the 400 respondents, about 60 percent participated in at least one sport in high school or college. People ages 18 to 24 had the highest percentage of sports participants (75 percent) while individuals ages 55 and older had the lowest percentage of student-athletes (51.59 percent).
The results showed that playing sports helped an overwhelming majority of student-athletes reduce their stress, anxiety and depression. In total, about 77 percent of respondents said that playing sports in high school or college played a role in reducing their mental health problems.


Additionally, women were more likely than men to continue to experience mental health problems around the time they played sports in high school or college. Sports participation helped about 80 percent of male student-athletes and about 73 percent of female student-athletes lessen their psychological problems.
In some cases, however, playing sports contributed to mental health problems. Nearly one out of three respondents who were student-athletes said that playing sports caused emotional distress, but some of these individuals also mentioned that sports participation relieved their mental health problems. These results indicate that playing sports may both create and mitigate some psychological issues.
A report carried out by the University of New Hampshire found that the stresses of competitive sports can result in substance use. Many male student-athletes included in the report said that the physical and mental pressure of playing sports in college increases a person's vulnerability to alcohol misuse, although not all students shared this opinion.
One student-athlete in the report believed that playing sports in college reduces the chance that someone develops alcohol addiction, as athletes typically adhere to a strict workout regimen. As he explained, athletes cannot stay out late drinking on most nights because they might have to practice in the mornings.
"But maybe the nights we do have off we would be more inclined to binge drink because we don't have very many nights to drink," the unidentified student-athlete said in the report.
According to The Recovery Village survey, 35 percent of respondents believed that between 30 and 49 percent of student-athletes engage in binge drinking. While research indicates that excessive drinking among student-athletes has decreased, it remains a problem among male athletes in college. A report by the NCAA found that 44 percent of male student-athletes reported binge drinking in 2013.
Although mental illness is treatable, the emotional pain felt by some individuals with a mental illness can cause them to take their own lives. A 2015 study conducted by the University of Washington examined the association between college athletes and suicide. Among 437 deaths among athletes during a nine-year period, 35 involved suicide.
However, the University of Washington report also stated that the suicide rate among college athletes is lower than that of the general and collegiate population of a similar age. The lower suicide rate among student-athletes could suggest that these individuals are less likely to experience mental illness or that sports help them cope with psychological disorders.
Can Playing Sports Reduce Depression?
Depression is the second most common mental health disorder among college students, according to a study by Penn State University. The mental health disorder affects about one in five college students.
Respondents to The Recovery Village's survey believed that depression is an issue among student-athletes. About 58 percent of people thought that depression is the most pressing mental health problem among athletes in college. Among respondents ages 35 to 44, about 65 percent believed that depression was the most common mental illness among student-athletes.
A study published in the British Journal of Sports Medicine found that nearly a quarter of Division I college athletes faced symptoms of depression while enrolled in a liberal arts college on the East Coast of the United States. In the report, women were nearly twice as likely as men to deal with depressive symptoms.
Can sports ease depression? A 2014 study conducted by the University of Bern in Switzerland found that physical fitness can affect the same regions in the brain as do antidepressant medications. The report showed that exercise can be used to reduce depressive symptoms.
More recently, a 2017 study carried out by Cochrane Collaboration showed that sports and exercise can help relieve symptoms of depression. Participating in sports and mental health treatment, like therapy, can improve a person's chances of effectively dealing with stress, anxiety and depression.
Research shows that most athletes with mental health problems do not seek professional assistance. Failing to get help for a mental illness can exacerbate psychological problems and lead to substance use. Using drugs or alcohol to numb emotional distress can increase a person's risk of overdose or addiction.
If you live with a psychological disorder or rely on drugs or alcohol to get through the day, seek treatment. The Recovery Village offers a safe and secure location for individuals to better manage their substance use or mental health disorders. Trained addiction experts tailor treatment plans to fit an individual's specific needs. Contact The Recovery Village and learn more about how treatment can help you heal.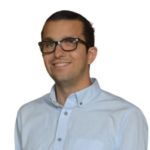 By – Matt Gonzales
Matt Gonzales is an award-winning content writer. He has covered the latest drug trends, analyzed complex medical reports and shared compelling stories of people in recovery from addiction.
Read more
Medical Disclaimer
The Recovery Village aims to improve the quality of life for people struggling with substance use or mental health disorder with fact-based content about the nature of behavioral health conditions, treatment options and their related outcomes. We publish material that is researched, cited, edited and reviewed by licensed medical professionals. The information we provide is not intended to be a substitute for professional medical advice, diagnosis or treatment. It should not be used in place of the advice of your physician or other qualified healthcare providers.