In addition to the outpouring of love and mourning for Kate Spade, there was a call to action from fans and celebrities: America needs to talk about mental health.
On Tuesday, June 5th, the spotlight went dim on the runway as the news broke that world-renowned fashion designer, Kate Spade, had taken her life. Her body was found by a housekeeper in her New York City apartment, where she reportedly hanged herself with a red scarf.
Kate Spade was known for her bright, fun and functional designs, but perhaps her life wasn't always a reflection of those designs. Her death is another reminder that having a successful career, wealth and loving family and friends are sometimes no match for the internal struggles that affect people with mental health disorders like depression and anxiety.
Living Colorfully
Kate Spade, whose birth name was Katherine Noel Brosnahan, was born in Kansas City, Missouri, in 1962. She graduated with a degree in journalism from Arizona State University in 1985 and soon after landed a job as the accessories editor at Mademoiselle magazine in 1986. Kate Spade left Mademoiselle in 1991 and in 1993 launched her own handbag company with her then-new husband and creative partner, Andy Spade.
She started the company after working at Mademoiselle, where she found that the early 90s handbags were overly-accessorized and she wanted, "a functional bag that was sophisticated and had some style," Spade told the New York Times in 1999. The Spades first discussed starting their handbag company as they ate at a Mexican restaurant. Kate told NPR, "I said, 'Honey, you don't just start a handbag company,' and he said, 'Why not, how hard can it be?'"
So Kate Spade started her handbag empire by using plain white drawing paper and Scotch Tape. She made six prototypes but was rejected numerous times by manufacturers. By 1993, she was able to produce enough bags for a booth at an accessories show at the Javits Center and to her amazement, she sold a few to the well-known Barney's department store.
In 1999, the Neiman Marcus Group purchased 56 percent of the Kate Spade brand and in 2006 acquired the remaining 44 percent. Neiman Marcus then sold the Kate Spade label to Liz Claiborne for $124 million. In May 2017, Coach acquired Kate Spade for $2.4 billion. During this time and without having to run her business, Kate was able to take time to raise her daughter, Frances, who was born in 2005. Spade also devoted herself to other projects and philanthropy.
In 2016, Kate Spade launched a new venture called Frances Valentine, named after her daughter. The new company is a collection of luxury footwear and handbags. Among several other awards throughout her career, in 2017 Kate Spade was inducted into the Entrepreneur Hall of Fame at the Henry W. Bloch School of Management at the University of Missouri. In the same year, she was named one of the Most Creative People in Business by Fast Company.
Mental Health Does Not Discriminate
The number of tweets and posts flooding the internet after the announcement of Kate Spade's death are in the hundreds, but the support and conversation surrounding a person's mental health challenges often come too late. Kate Spade's untimely death is another reminder that mental health disorders do not discriminate. You can be a successful, wealthy and beloved handbag designer and still quietly suffer from mental illness in the shadows of your Manhattan apartment.
Mental health is not something that is often openly discussed in the country and as a result, there is a stigma around the subject. However, in addition to the outpouring of love and mourning for Kate Spade, there was a call to action from fans and celebrities: America needs to talk about mental health. If not now, when?
If preventing someone from self-harming or taking their own life is possible, why wait until it's too late? Statistically speaking, according to the American Foundation for Suicide Prevention, along with Kate, 122 other Americans took their lives that day. Each year 44,965 Americans die by suicide, and for every suicide, 25 other people attempt to take their own life. According to the Center for Disease Control and Prevention, 2.7 million adults reported that they planned to attempt suicide and 9.3 million adults have had suicidal thoughts at least once in their life.
It will never be 100 percent clear as to why people, especially people like Kate Spade — who had a self-proclaimed "zest for seaside strolls and putting her best foot forward" — decide to take their own lives and leave everything behind. It can be agreed upon that the majority (around 90 percent) of people who take their lives do so due to a mental health disorder like major unipolar depression or major depressive disorder.
The media and the public often indulge in speculation that maybe the person was facing too much stress at work, or it could be connected to the death of a relative — in fact, media publications are already suggesting Kate Spade and her husband were having "relationship problems," which is another scapegoat of speculation. These rumors suggest that even in 2018, the general public doesn't give depression and mental health it's dreadful due as a very real, life-threatening disease that quite often pulls its suffers over the edge.
According to CBS News, Kate Spade's older sister, Reta Saffo, believed that her sister suffered from bipolar disorder. Saffo wrote in an email that, "It finally took its toll on her. A very tragic and sad ending to the life of a very colorful and delightful being."
The tragedy of depression-based suicide is compounded by the fact that sometimes its primary cause is treatable. However, people with mental health disorders often feel like a cure is out of reach because they are in the grips of their illness. To realize the possibility of hope and recovery, depression and other mental health disorders must first be recognized. The illnesses can't continually be underdiagnosed or viewed as imaginary or some sort of shameful personality weakness that can be overcome by simply, "thinking positively" or "getting over it."
She Leaves a Little Sparkle Wherever She Goes
Kate Spade was a visionary, a powerful force in the wave of female entrepreneurs of the early 90s. Her bright and joyful, yet sleek and sophisticated, designs will forever be a trademark of her iconic fashion brand.
She once told the New York Times about her husband, Andy: "We're both very creative," she said. "But he has a calm approach and I tend to get very nervous. I worry a lot. And he says, 'It's just handbags. Jeez, Kate, it's just handbags.'" But the world agrees, they're not just handbags — as demonstrated by the thousands of tweets mourning and celebrating the designer.
For many women, purchasing a Kate Spade handbag carried them into adulthood and brought an air of sophistication and fun to their lives. Her image will live on through her brand, whether it's on a subway in Manhattan, a movie set in Los Angeles, or on the center console of a minivan in Kansas City — Kate Spade will continue to leave a little sparkle wherever she goes.
If you or someone you know struggles with a mental health disorder or have self-harming or suicidal thoughts, don't hesitate to call 1-800-273-8255 or visit the National Suicide Prevention Lifeline. Things can get better.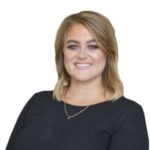 By – Jennifer Kopf
Jennifer Kopf is a Florida-based writer who likes to balance creative writing with helpful and informative pieces. Her passion for helping people has translated into writing about the importance of treatment for substance use and mental health disorders.
Read more
Medical Disclaimer
The Recovery Village aims to improve the quality of life for people struggling with substance use or mental health disorder with fact-based content about the nature of behavioral health conditions, treatment options and their related outcomes. We publish material that is researched, cited, edited and reviewed by licensed medical professionals. The information we provide is not intended to be a substitute for professional medical advice, diagnosis or treatment. It should not be used in place of the advice of your physician or other qualified healthcare providers.