Music just lost one of its most universally celebrated, respected and intriguing contemporary lead singers. Chris Cornell, the pioneer of Seattle's grunge movement, died late Wednesday night. A devoted husband, father, musician and philanthropist, Cornell's death came as a shock to fans and family alike. While he previously struggled with drug use, Cornell had been sober for years and was working on a new album with Soundgarden — his first band to achieve international success — at the time of his death. Brian Bumbery, Cornell's publicist, assured the public that the musician's family was "working closely with the medical examiner to determine the cause [of his death]." He is survived by his wife, Vicky, and children Toni, Christopher and Lillian.
The 52 year-old singer's body was found in a Michigan hotel room early Thursday morning. The night before, Cornell played a show at the Fox Theatre in Detroit with Soundgarden as part of their North American tour. His death is currently being investigated as a possible suicide, though a spokeswoman for the Wayne County Medical Examiner's Office warned The Washington Post that the exact cause of death had not yet been determined. Chris Cornell's passing brings more questions than answers, leaving many to parse through his troubling past for clues to the question everyone's asking: Why?
If you or someone you know is struggling with suicidal thoughts, call 1-800-273-8255 for the National Suicide Prevention Lifeline.
Early Life and Career
Born and raised in Seattle, Washington, Chris Cornell wrestled with mental health struggles and addiction early in life. A rebellious nature and easy access to heroin, pot and pills led to a substance use problem that started at the age of 12. By 13, he described himself as a "daily user," but quit just a year later. At 15, Cornell dropped out of school after a depressive episode influenced by family troubles and previous drug use became debilitating. But he soon found new hope in music and dedicated himself to his craft at the age of 16. Years later, his critically acclaimed band, Soundgarden, became the first grunge group to sign a major-label record deal in 1989.
Cornell remained drug-free while with Soundgarden, avoiding the rampant substance use common among musicians in the grunge genre he pioneered. But once Soundgarden dissolved in 1997, so too did his sobriety. His new drug of choice was OxyContin, a powerful, highly addictive opioid. These and other substances helped dull the pain of Soundgarden's breakup and Cornell's failing marriage to previous band manager, Susan Silver.
Heroin and other opioids plagued Seattle's grunge scene from the start. Overdose claimed the lives of key band members of several influential groups, including Layne Staley and Mike Starr of Alice in Chains, Shannon Hoon of Blind Melon, Kristen Pfaff of Hole, Scott Weiland of Stone Temple Pilots and Andrew Wood of Mother Love Bone. Many of these deaths hit close to home for Cornell. Andrew Wood was his roommate; Shannon Hoon, Layne Staley and Mike Starr were close friends. The tragic, heroin-fueled suicide of Nirvana frontman Kurt Cobain — someone Cornell intensely admired — also had a profound impact on him. Eventually, Cornell decided to get help and checked himself into rehab in 2002.
"I had to come to the conclusion, the sort of humbling conclusion that, guess what, I'm no different than anybody else, I've got to sort of ask for help — not something I ever did, ever" he said in an interview with Launch. "And then part two of that is, like, accept it when it comes and, you know, believe what people tell me. And trusting in what I have been told, and then seeing that work."
Solace in Sobriety
Cornell had been sober for several years at the time of his death. He thrived in recovery, divorcing, remarrying, continuing a prolific solo career and reuniting with Soundgarden. In a 2015 Rolling Stone Interview, Cornell spoke about the way his sobriety helped him explore new creative territory: "I've had the last 12 years of my life being free of substances to kind of figure out who the substance-free guy is, because he's a different guy … And one of the great things about that is it enabled me to kind of keep going artistically and find new places and shine the light into new corners where I hadn't really gone before. And that feels really good."
During this same interview, he lamented the tragedy of musicians gone too soon, a reflection that is particularly chilling in light of his tragic passing: "I can't help but think, what would Jeff [Buckley] be doing right now, what would Kurt be doing right now, what would Andy be doing? Something amazing, I'm sure of it. And it would be some music that would challenge me to lift myself up, something that would be continually raising the bar so that I would work harder too, in the same way, they affected me when they were alive basically."
In the years to come, fans and friends will be left to ponder the same question about the Soundgarden frontman. Rest in peace, Chris Cornell.
If you or someone you love is struggling with addiction, we can help. The Recovery Village specializes in treating alcohol and substance use disorders. Our expertise in addressing addiction's underlying causes make our staff of physicians, nurses and counselors uniquely qualified to provide you with the help you need. Contact our intake coordinators today to take the first step towards your recovery.
UPDATE: As of 1:45 p.m., the Associated Press reported that Chris Cornell killed himself by hanging in his Detroit hotel room. Suicide, addiction and co-occurring disorders often go hand in hand.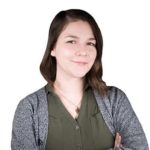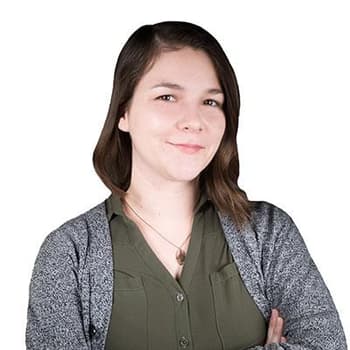 By – Megan Hull
Megan Hull is a content specialist who edits, writes and ideates content to help people find recovery.
Read more
Medical Disclaimer
The Recovery Village aims to improve the quality of life for people struggling with substance use or mental health disorder with fact-based content about the nature of behavioral health conditions, treatment options and their related outcomes. We publish material that is researched, cited, edited and reviewed by licensed medical professionals. The information we provide is not intended to be a substitute for professional medical advice, diagnosis or treatment. It should not be used in place of the advice of your physician or other qualified healthcare providers.