By now, most people have heard the news. Chester Bennington, the frontman for Linkin Park, took his life on Thursday, July 20. Bennington's body was found just before 9 a.m. in his home near Los Angeles. He was 41.
The world didn't just lose a man capable of articulating frustration, anguish and triumph. A wife lost her life partner. Six children lost their father. And it all happened on what would have been Bennington's recently deceased friend Chris Cornell's 53rd birthday.
Both the Linkin Park singer and Soundgarden frontman seemed like they had it all — successful careers, loving families, close friends — but the internal struggles that led to their tragic suicides highlight the quiet, secret nature of our own inner battles. They serve as proof that the weight of addiction, depression and griefcan push anyone over the edge. But this suffering doesn't have to cause more casualties. By exploring the factors that may have led to Chester Bennington's suicide and understanding the ways such high-profile deaths can impact those already hurting, we can break the cycle and remember all that's worth living for.
Need help? If you're in the U.S., call 1-800-273-8255 for the National Suicide Prevention Lifeline.
Caught in the Undertow
At the time of Chester Bennington's death, Linkin Park had just released their seventh studio album, "One More Light." The band was about to start a tour with Blink-182. Two months earlier, Bennington watched his daughter graduate from college. The Phoenix-native was in a long-term relationship with his wife, Talinda. From the outside, it seemed like his life was blissful.
But the assumption that fame means happiness was one that Chester rejected. "The idea that success equals happiness pisses me off," he said during an interview with TeamRock. "It's funny to think that just because you're successful you're now immune to the full range of the human experience." And while everything in Bennington's life may have seemed idyllic, his sudden suicide reminds us of the stark difference between public and private appearance, and how quickly the scale from contentment to desperation can tip — especially in the wake of an event as tragic as the suicide of a dear friend.
Chester Bennington was someone who spent most of his life on the edge of that scale. His success with Linkin Park was largely fueled by his openness about personal battles with depression, addiction, anger, betrayal and self-doubt. These deep feelings of angst and inadequacy began early in life. Chester was raised primarily by his single father, a police officer who investigated sex crimes. "He was hardened by dealing with the s— of the world every day. So he brought a lot of that home. It was a very emotional situation," Chester told Rolling Stone in 2002.
In the midst of this familial chaos, Bennington was sexually abused at the age of 7 by an older male friend. The trauma of this event stayed with him for the rest of his life and drove him to begin using drugs and alcohol at the age of 13 when the abuse finally stopped. "I was a lot more confident when I was high. I felt like I had more control over my environment when I was on hallucinogens or drinking," Chester confessed in the same interview.
Soon, the "Numb" singer progressed to other drugs, like cocaine and methamphetamines. He got sober after he married his first wife Samantha Olit in 1996, but fell back into old habits during Linkin Park's first tour. From there, he continued to battle addiction on and off, with things getting particularly bad after he and Olit divorced in 2005. It was Chester's bandmates who finally helped him get back on his feet and understand the consequences of his alcohol and drug use. He divulged the details of an intervention they had with him in a 2016 interview with TeamRock:
"In 2006, I had a choice between stopping drinking or dying. I did some counseling with the guys and they really opened up and told me how they felt. I had no idea that I had been such a nightmare. I knew that I had a drinking problem, a drug problem and that parts of my personal life were crazy but I didn't realise how much that was affecting the people around me until I got a good dose of 'Here's-what-you're-really-like.' It was a shock. They said that I was two people – Chester and then that f—— guy. I didn't want to be that guy."
Though the singer was able to kick most of his addictive habits, he still struggled with the depression that fueled them. In what is believed to be his last interview, he described the sense of helplessness he often felt. "It's hard. You know? Instinctively I want to make the river flow where I want it to flow and I want to make the water be calm when I want it to be calm," he confessed. "It takes a lot of patience to just let things happen as they're happening and just ride it out … I wanted to enjoy being a dad and having friends and just getting up in the morning. Because that was a struggle for me."
Despite this internal back-and-forth, Bennington seemed optimistic in the beginning of 2017. During a March interview with Rock Sound, he assured fans that he was feeling good: "Where I'm at right now in 2017 is as far on the opposite side of the scale to where I was at this time in 2015," he said. "I literally hated life and I was like, 'I don't want to have feelings.' And now I'm like, 'Bring it on!'"
And then, on May 18, 2017, Chris Cornell was found dead in a Detroit hotel room. While some speculation originally surrounded the conditions of the Soundgarden singer's death, his passing was soon officially ruled a suicide. Countless members of the rock community mourned the musician's death, including Chester Bennington. The two had toured together before, combining their powerhouse vocals in "Crawling," one of Linkin Park's most defining singles. Interestingly, Bennington admitted that this song was "about feeling like I had no control over myself in terms of drugs and alcohol," a feeling that both he and Cornell profoundly related to. Perhaps their similar struggles helped foster their bond, one that went much deeper than professional admiration. The two men and their families were extremely close. Bennington was even the godfather of Cornell's son, Christopher.
Upon finding out Cornell had taken his life, Chester was devastated. In a statement posted on Twitter shortly after Cornell's death was confirmed, he grieved the loss of his beloved friend:
"Your voice was joy and pain, anger and forgiveness, love and heartache all wrapped up into one. I suppose that's what we all are. You helped me understand that… I can't imagine a world without you in it. I pray you find peace in the next life."
Two months later, it seemed that Bennington still could not imagine a world without Chris Cornell, so he stopped trying to. He took his own life on Thursday, July 20, the day that would have been Cornell's 53rd birthday:
Suicide's Deadly Ripple Effect
While the loss of both Cornell and Bennington so close together seems extraordinary because of their fame, these kind of double suicides are, tragically, more common than you might think. According to a recent study conducted by University College London researchers, family and friends of those who have committed suicide are 65 percent more likely to take their own lives. Another study conducted by the Harvard School of Public Health confirmed this correlation, finding that "exposure to suicide predicts suicide ideation and attempts." Those who struggle with addiction and mental health issues — like Bennington did — are particularly vulnerable following the suicide of someone close to them.
Often referred to as "suicide contagion" or the "copycat effect," seeing someone who one admires and relates to commit suicide begs a dangerous question: "If he can't do it, if he can't make it, then how am I going to make it?" Dr. Jill Harkavy-Friedman, the vice president of research at the American Foundation for Suicide Prevention, told ATTN: in a recent interview. This may well have been a question that Chester Bennington asked himself on what would have been Cornell's birthday, the day he chose to take his own life.
Tragic as these implications are, this thought process doesn't just extend to immediate family, friends and loved ones of Chester Bennington and Chris Cornell. Studies show that celebrity suicides can influence fans and admirers to take their own lives, too. People of the same age and gender of the person who died are the most likely to commit suicide.
Chester Bennington was someone who spoke openly and honestly about his struggles. He gave voice to the internal battles of countless people across different generations, cultures and classes. He would want fans to continue to relate to his turmoil through music, but use his personal struggle to overcome their own.
If you or someone you love is struggling with suicidal thoughts, reaching out for help could give you the clarity needed to keep going. Call 1-800-273-8255 for the National Suicide Prevention Lifeline now.
Finding One More Light in the Darkness
In the days following Chester Bennington's tragic passing, thousands mourned his death, celebrated his life and discussed the importance of seeking help in dark moments. Linkin Park created a website dedicated to mourning their lost member that includes links to suicide prevention resources. Musicians took to Twitter to express their condolences. Countless fans expressed the deep impact the singer had on their lives.
One of the most touching and poignant tributes came from Jamie Tworkowski, the founder of To Write Love on Her Arms, a nonprofit organization dedicated to providing help and hope for those struggling with mental health and addiction. Tworkowski mourned the loss of Bennington, but he also acknowledged and spoke directly to fans who may be struggling to cope:
"Please know you're not the only one who hurts. You're not the only one with questions and sadness and pain. If life feels nearly impossible, please know you're not alone. Please know that it's okay to be honest. You don't have to fake it. You don't have to play it cool. If you need help, please know you're worth whatever help you need. If you need to talk to a counselor, if you need to call or text a hotline, if you need to step into treatment, it's perfectly okay. You deserve whatever help you need.
Please stay alive, for every future joy. For the next album you're going to love, for the best concert you haven't been to yet, for your wedding or your husband or your wife, for the kids you have or dream of having. Please stay alive to be surprised, by love and hope and help."
There's always a reason to fight for another day. We can't bring Chester Bennington back, but we can learn from his loss. If your loved ones are struggling, help them. Tell these friends and family members that you love them. Remind them that they can always come to you if they need to talk. And if you feel hopeless, reach out to someone who cares, and try to remember that there's light at the end of the tunnel. In the end, it does matter.
Chester Bennington said it best himself in "One More Light," a song from Linkin Park's newest album about the loss of a friend:
Who cares if one more light goes out?
In a sky of a million stars
It flickers, flickers
Who cares when someone's time runs out?
If a moment is all we are
We're quicker, quicker
Who cares if one more light goes out?
Well I do.
At The Recovery Village, we care if one more light goes out. Addiction and mental health problems are not to be taken lightly. If you or someone you care about is struggling, know that we're here to help you find purpose and meaning in your life free from the binds of drug and alcohol dependence. Our intake coordinators are available 24 hours a day, seven days a week to talk. All it takes is one call. Reach out today.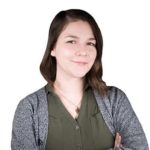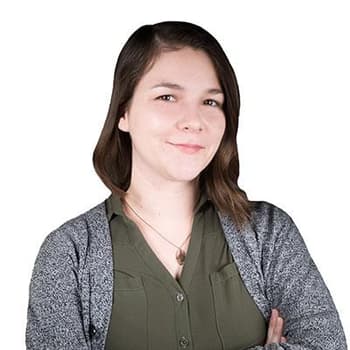 By – Megan Hull
Megan Hull is a content specialist who edits, writes and ideates content to help people find recovery.
Read more
Medical Disclaimer
The Recovery Village aims to improve the quality of life for people struggling with substance use or mental health disorder with fact-based content about the nature of behavioral health conditions, treatment options and their related outcomes. We publish material that is researched, cited, edited and reviewed by licensed medical professionals. The information we provide is not intended to be a substitute for professional medical advice, diagnosis or treatment. It should not be used in place of the advice of your physician or other qualified healthcare providers.