Eating disorders don't discriminate. Even celebrities are affected by these difficult and sometimes life-threatening conditions.
We often think that celebrities are protected from the struggles that members of the general public experience, but this is far from the truth. Celebrities are often under great pressure to look a certain way, contributing to extreme dieting plans and eating disorders.
Eating disorders are often misunderstood. It's a common misconception that eating disorders are a lifestyle choice. However, eating disorders are severe and often fatal illnesses that involve eating behaviors, thoughts, and emotions. Eating disorders include anorexia nervosa, bulimia nervosa, and binge-eating disorder.
The list below discusses 23 celebrities with eating disorders. It is useful to learn about the challenges of famous people with eating disorders because it can start a greater dialogue about these difficult conditions and how they impact society. The more conversations about celebrities struggling with eating disorders, the more society can identify and provide treatment for those who need it.
1. Demi Lovato
Singer, songwriter and actress Demi Lovato has struggled with bulimia for many years. She reports that her challenges with bingeing started after a younger sibling was born when Lovato was eight years old, and the purging began later in an attempt to lose weight after bingeing. She continues to struggle during particularly stressful times and works hard to stay on track with recovery.
2. Lady Gaga
Lady Gaga's eating disorder has been a longstanding challenge with bulimia during high school. She has publicly discussed this challenge and has been candid with the media about her struggles with body image over the years. Lady Gaga has shared her struggles with bulimia and her wish, from a young age, to have a different body type.
3. Paula Abdul
Singer, dancer and television personality Paula Abdul, who was best known for her 1990s hits and choreography, has also struggled with an eating disorder and exercise addiction. Paula Abdul's eating disorder has been an ongoing challenge over time that she has learned to manage with hard work and a commitment to her wellness.
4. Elton John
Elton John is a worldwide icon of pop and rock music. Despite this status, Elton John has dealt with bulimia nervosa in the past. John discussed his recovery from substance abuse and disordered eating on a television interview in 2002, stating that he wished he had asked for help earlier.
5. Kesha
Kesha's challenge with an eating disorder became public in 2014 when she went to a 30-day program for recovery purposes. At that time, her health had been drastically compromised as a result of nutritional deprivation and it began to impact multiple bodily systems, including her blood pressure and sodium levels.
6. Princess Diana
England's late Princess Diana struggled with an eating disorder during her life, and her challenges with bulimia began just after her engagement in the early 1980s. Princess Diana's chef accepted an interview about her eating disorder in August 2017, where he respectfully described his confusion at her varied food choices and his own lack of knowledge about bulimia at the time. Princess Diana was able to recover from her eating disorder and spoke openly about her struggle in the hope of helping others with similar conditions.
7. Hilary Duff
Singer Hilary Duff's eating disorder began after hearing comments about her appearance in her teen years. Duff acknowledged that she was using restricted eating patterns and feeling run down as a result. A family member questioned her rigid eating patterns when she dropped down to 100 pounds. She has since focused on choosing healthy foods and is not as rigid with her eating and exercise regimen.
8. Mary-Kate Olsen
Mary-Kate Olsen's anorexia has been discussed in the media for many years. She has gotten help for her condition but has had numerous struggles with anorexia that have negatively impacted her health.
9. Candace Cameron Bure
Fuller House star and television personality Candace Cameron Bure has been open about her past with bulimia for some time. Bure's eating disorder history has inspired her to try and help others with this condition by speaking out and encouraging people with eating disorders to seek help.
10. Zayn Malik
Zayn Malik's eating disorder while performing with One Direction resulted in a decline in his health. He acknowledges having gone days without eating as a means of controlling his life when he felt out of control and anxious in most other areas. He has since worked on his eating disorder and looks back on that time and reflects on how serious his anorexia was and the toll it took on his mind and body.
11. Jordan Younger
Blogger Jordan Younger manages orthorexia, a condition in which one obsesses on eating pure, healthy foods that result in severe restriction. Younger recognized her condition as an eating disorder when she started noticing digestive issues and physical changes related to her diet. Orthorexia is a less commonly known condition than other eating disorders.
12. Alanis Morissette
Nineties rocker Alanis Morissette's eating disorder has been a growth process for her over the years. Morissette's challenges with bulimia and her recovery have brought her to a place of balance in her life that has remained her focus over the years. She now uses meditation and a variety of body-awareness practices to take care of her physical and mental health.
13. Portia de Rossi
Actress Portia de Rossi has struggled with anorexia since adolescence. She has since been in recovery from her eating disorder but reflects on having collapsed at one point due to multi-system failure in her body, and the extreme toll it took on her health.
14. Zoe Kravitz
Zoe Kravitz's eating disorder challenges have been in the media recently as she publicly shared that her struggles began at age 13. Kravitz has shared that she felt "clunky" around her mother, who was always tiny, and her father was always "surrounded by supermodels." She also identified that she was not racially represented in her social circles at school, which resulted in her feeling more isolated and alone, which fueled her eating disorder.
15. Ginger Zee
"Good Morning America" personality Ginger Zee has experienced anorexia. She has shared her story of a decade-long battle with anorexia and the lasting effects of this condition, even after treatment.
16. Shawn Johnson
American gymnast Shawn Johnson has struggled with an eating disorder. She reports that it wasn't gymnastics that contributed to the disorder, it was more related to her time on Dancing With The Stars. A powerhouse on the mat, Johnson began to lose confidence as she performed as a dancer and became self-critical about her body during that time. She has since accessed help and is focused on healthy food choices and fitness.
17. Nicole Scherzinger
Singer Nicole Scherzinger's eating disorder left her feeling miserable, even when she had a terrific life on the surface as a member of the Pussycat Dolls. In an interview, Scherzinger expressed her regret for having struggled for so long with bulimia. She shared that she would advise her younger self that she was "enough" and "worth it."
18. Russell Brand
Comedian and actor Russell Brand has been open about his long-standing battle with an eating disorder. Brand's challenges with bulimia began when he was a young teen. He describes his struggles with food and loneliness, as well as childhood experiences that contributed to his bulimia and substance abuse. He is now in recovery and focusing on having a healthy diet and using yoga to manage his eating disorder.
19. Kate Winslet
Actress Kate Winslet's eating disorder challenges connected to her efforts to lose weight for the purpose of being hired for acting roles. She has acknowledged her drive to lose weight became a primary focus and became an addiction of its own accord. Winslet used laxatives in an effort to lose weight and this was when she realized the depth of her struggle.
20. Molly Sims
Molly Sims' eating disorder, anorexia, caused her to avoid eating for days at a time to lose weight. The model was striving to become a size 0 and would walk 14 miles per day and starve herself to lose more weight. Since that time, Molly has a different viewpoint and no longer feels driven to deprive herself.
21. Katharine McPhee
Katharine McPhee's issues with bulimia impacted this American Idol star's life and threatened to impact her career and health. McPhee reported that she decided to focus on her career and give her body the opportunity to succeed and then began her recovery.
22. Christina Ricci
Actress Christina Ricci's struggle with anorexia became public when she was in recovery from age 14. She reports having used this experience to challenge herself to be more honest. She has shared her story publicly on the talk show "The View."
23. Jane Fonda
Jane Fonda's eating disorder began at around age 21 and was a struggle for many years. Her challenges with bulimia and body image were linked to her family valuing physical appearance above all else, and she reports that her focus on fitness helped lead her to recovery.
The Power of Speaking Out About Eating Disorders and Body Positivity
Eating disorder awareness is the key to opening the lines of communication about this deadly set of conditions. The more we talk about eating disorders, the greater the likelihood that people can embrace body positivity and self-acceptance. The stigma and lack of understanding of these conditions only serve to perpetuate them. It is helpful when celebrities share their own struggles with mental health and wellness so that others can learn about conditions and receive necessary treatment.
Related Topic: Starting Treatment Online with Teletherapy
Find the Help You Need
If you or a loved one are suffering from eating disorders, such as, anorexia, bulimia binge eating disorder, the Nobu app might be a helpful tool to add to your treatment plan. It is free and for anyone that is looking to reduce anxiety, work through depression, build self-esteem, get aftercare following treatment, attend teletherapy sessions and so much more. Download the Nobu app today!
There is also a National Eating Disorder Hotline, with an online chat feature, a toll-free number, a texting service, and a crisis text line.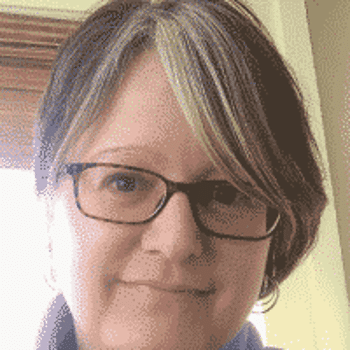 By – Paula Holmes, LCSW
Paula Holmes is a licensed clinical social worker, psychotherapist and freelance writer who lives and works in midcoast Maine. She received her master's degree in Social Work in 2008 from the University of Maine.
Read more
Medical Disclaimer
The Recovery Village aims to improve the quality of life for people struggling with substance use or mental health disorder with fact-based content about the nature of behavioral health conditions, treatment options and their related outcomes. We publish material that is researched, cited, edited and reviewed by licensed medical professionals. The information we provide is not intended to be a substitute for professional medical advice, diagnosis or treatment. It should not be used in place of the advice of your physician or other qualified healthcare providers.