In March 2019, two survivors of the 2018 Marjory Stoneman Douglas High School shooting took their own lives in the same week. Days later Jeremy Richman, the father of a first-grader killed in the 2012 Sandy Hook massacre, was found dead in an apparent suicide. While the long-term, far-reaching effects of trauma have been apparent for years, these tragic events highlight shortcomings in current suicide prevention efforts.
The good news is that lowering the risk of suicide can start at home, work and school. While the effects of trauma are often far-reaching, there are measures everyone can take to decrease the risk of suicide and help connect loved ones to interventions when necessary. By learning more about the warning signs of suicide and knowing questions that can help identify risk, we can all work together to prevent suicide.
Call the National Suicide Prevention Lifeline at 1-800-273-8255 to receive immediate support from a crisis counselor. Counselors are available to talk 24/7 and calls are always free and confidential.
Recognizing Suicide Risk
According to the Centers for Disease Control and Prevention (CDC), suicide was the tenth leading cause of death in the United States in 2016. Worldwide, suicide the second leading cause of death in those aged 10–24, and among the top three leading causes of death for individuals aged 15–44. These statistics demonstrate the clear public health concern that suicide poses.
One of the keys to decreasing suicide is recognizing the signs of suicide risk early on and providing effective intervention and support. Suicides rarely occur out of the blue — in most cases, there are many behavioral and emotional warning signs before a person attempts suicide.
Some of the most common signs that someone may be considering suicide include:
Talking about committing suicide or wishing they were dead
Expressing feeling hopeless or trapped
Believing that others would be better off without them
Increasing drug or alcohol use
Withdrawing from previously enjoyed activities
Isolating themselves from family and friends
Giving away important possessions
Experiencing depression, anxiety, irritability, humiliation, shame, agitation, anger or sudden, inexplicable improvements in these feelings
Three Questions to Prevent Suicide
If you recognize any of these signs of suicide in someone you know, asking three simple questions can help you assess their risk of suicide and connect them to the support they need.
Also known as the Columbia-Suicide Severity Rating Scale (C-SSRS), the Columbus Protocol addresses the full range of suicidal thoughts and behaviors that research shows point to an increased risk of suicide.
Asking these three simple questions could help you quickly identify if someone is at risk of suicide:
Have you wished you were dead or wished you could go to sleep and not wake up?
Have you actually had any thoughts about killing yourself?
Have you thought about how you might do this?
If the individual answers "yes" to any of these questions, they have a significantly higher risk of suicide. In this case, it's important that you do what you can to support them and take their situation seriously. Performing mental health first aid for suicidal thoughts can be helpful, which includes providing a nonjudgmental, compassionate space for the person to talk about what they're going through.
Another crucial part of addressing suicidal thoughts is professional mental health care. Often, suicidal thoughts are driven by untreated mental health conditions. Connecting someone who is suicidal to therapy can provide measurable improvements in their well-being.
Some of the most effective treatments for addressing mental health conditions and trauma that may drive suicidal thoughts include:
Cognitive Behavioral Therapy (CBT): A review of 28 studies concluded that CBT had a "highly significantly effect" in reducing suicide behavior.
Dialectical Behavior Therapy (DBT): Individuals who received DBT were half as likely to make a suicide attempt, had a lower medical risk for suicide attempts and required less hospitalization for suicide ideation, according to a study.
Antidepressants: Treating depression with medications can significantly reduce an individual's risk of suicidal ideation.
How Asking Could Save a Life
Many well-meaning people are hesitant to talk openly and honestly with their friends and family members about suicide. They may fear that broaching the subject with their loved one will heighten their feelings and push them even closer to the edge.
Contrary to popular belief, talking to someone about suicide won't push them any closer to the act. The vast majority of people considering suicide want to talk about what they're going through and find help; they just may not believe that finding help is possible. Approaching these individuals with compassion and kindness provides them with an opportunity to open up, talk about their struggles and seek the care they need.
If you or a loved one is experiencing suicidal thoughts, know that there's hope. Help is available. It all starts with communication, whether that means asking a loved one about what they're going through or reaching out to a mental health care provider for professional treatment. The Recovery Village provides comprehensive care for individuals living with co-occurring substance use and mental health disorders. For more information about treatment centers or the care we provide, reach out to a representative today.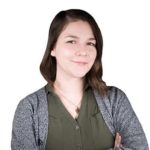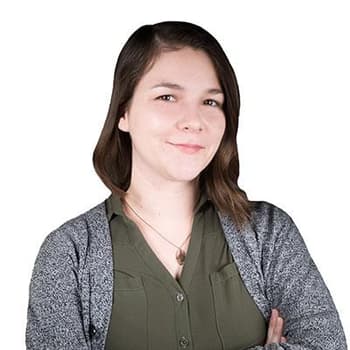 By – Megan Hull
Megan Hull is a content specialist who edits, writes and ideates content to help people find recovery.
Read more
Medical Disclaimer
The Recovery Village aims to improve the quality of life for people struggling with substance use or mental health disorder with fact-based content about the nature of behavioral health conditions, treatment options and their related outcomes. We publish material that is researched, cited, edited and reviewed by licensed medical professionals. The information we provide is not intended to be a substitute for professional medical advice, diagnosis or treatment. It should not be used in place of the advice of your physician or other qualified healthcare providers.