The Recovery Village offers a wide variety of marijuana addiction treatment and therapy options. Learn more about how we can help you or a loved one today.
Marijuana is a drug that goes by many names — pot, weed, grass, dope, ganja, chronic and skunk, to name just a few. However, despite the popular belief that it's impossible to become addicted to marijuana, marijuana addiction is real. Many longtime users of the drug who started using marijuana during adolescence are especially vulnerable to its negative effects. In these cases and many others, developing an addiction is a real possibility.
Addiction is a medical disease that requires professional care to treat effectively. While there is no cure for addiction, finding a facility that offers a full continuum of rehab care has been proven to work for countless people. Continue reading to better explore your treatment options.
Available Treatments for Marijuana Addiction
Finding a facility with a full continuum of care is essential from overcoming an addiction. This means that treatment may include several levels, including inpatient rehab, partial hospitalization programming, intensive outpatient care, outpatient treatment, and teletherapy. During each of these programs, clients undergo a variety of healing and therapeutic practices, including group therapy.
Online Rehab for Marijuana Addiction
With advances in technology, online counseling, telehealth and teletherapy services are becoming more common and effective forms of mental health treatment. Addiction treatments were once restricted to in-person meetings, but they can now happen anytime and anywhere with a reliable internet connection. The Recovery Village offers teletherapy treatment for those who are struggling with substance use and mental health issues.
Inpatient Marijuana Addiction Rehab
Inpatient rehab is the most popular level of care offered at The Recovery Village. During inpatient care, patients live at the rehabilitation center full-time. This provides a supportive, drug-free environment to work through treatment and begin recovery. As they make progress, they step down in levels of care and have fewer hours of programming.
Outpatient Marijuana Addiction Rehab
Either undergone on its own or as a step down from inpatient care, outpatient rehab is another popular treatment program option at The Recovery Village. Unlike inpatient rehab, outpatient rehabilitation does not involve a residential component. Rather than living on The Recovery Village's campus, patients commute from their home or sober living housing.
By continuing treatment while living off-site, those in outpatient care begin to face real-world triggers on their own, with a strong safety net of support to turn to. For some patients, this programming occurs daily. For others, it might mean attending treatment on weekends while working during the week. Scheduling is flexible and tailored to each individual's needs.
Marijuana Addiction Group Therapy
With such a stigma surrounding substance use disorders, it's often difficult for patients to talk about their addiction and the mistakes they've made while high on marijuana. However, many people experience a freeing effect once they've begun to share their story with others during group therapy. Group counseling occurs in a safe, confidential space with compassionate counselors.
Topics that may be discussed during marijuana addiction group therapy include:
Trauma
Grief and loss
Sexuality
Relationships
Domestic violence
Family dynamics
Diet and exercise
Eating disorders
Mental illness
Sometimes, group counseling will also take the form of psychoeducation. In these instances, patients engage in educational classes to learn more about addiction, its causes, and the science behind it. Having this understanding of how the brain and body function when exposed to marijuana can help patients release feelings of guilt or shame for "not being strong enough" to avoid the drug. Psychoeducation and therapy also teach that addiction is a disease and not something to be ashamed of.
Paired Dual Diagnosis and Co-Occurring Disorders Treatment
Many addictions occur alongside mental health disorders, and marijuana addiction is no exception to this rule. When someone has both an addiction and a mental health disorder, it's referred to as a dual diagnosis or co-occurring disorder.
Because mental health conditions can influence addiction and substance use can make mental health conditions worse, it's vital that both of these issues are addressed at the same time. With this in mind, The Recovery Village's integrated treatment approach was designed to help clients work through psychological struggles they may be facing in addition to addiction. This helps participants improve their chances of success and promotes lifelong recovery.
Paying for Marijuana Addiction Rehab
Addiction is a disease that requires specialized medical attention, but rehabilitative care can be costly. While it can be difficult to estimate this cost in advance, The Recovery Village provides flexible payment options to help supply care to those in need. Whether you plan on paying through insurance or exploring alternative payment options, we'll be with you every step of the way.
Does Insurance Cover Marijuana Treatment?
Because insurance plans vary, it's important to understand your coverage before beginning treatment at a marijuana rehab center. Intake coordinators at The Recovery Village can contact your insurance company on your behalf, or you can quickly check your insurance coverage for free here. Once you know that you're covered, you can easily enroll in a treatment program and take the first step toward recovery.
Alternative Marijuana Treatment Payment Options
If your insurance company doesn't cover the full amount of rehab, or you prefer to avoid using insurance to pay for therapy, you may have access to a variety of alternative payment options. Intake coordinators at The Recovery Village can help you assess your situation, estimate treatment costs, and work closely with you every step of the way. Our primary goal is to connect you or someone you love to the necessary treatment.
If you or someone you love is ready to take the next step in addressing an addiction, The Recovery Village is here to help. Contact us today to learn more about our personalized, evidence-based programs that can fit your unique situation and needs.
Marijuana Treatment Process at The Recovery Village
At The Recovery Village, we understand that there is no one-size-fits-all solution to marijuana addiction. For the results of the treatment to be long-lasting, rehab has to be tailored to each individual's unique needs. By taking a personalized, comprehensive approach to recovery, we set clients up for success in and out of our center.
Marijuana rehab at The Recovery Village typically involves four phases: evaluation, detoxification, treatment, and aftercare planning.
During the evaluation process, we create a comprehensive care plan for each new client. Medically supervised detox allows participants to complete the withdrawal phase under the care of compassionate professionals. During treatment, clients undergo various therapies that help them reflect on the roots of their addiction, restore their health, and build a fulfilling life of sobriety. Aftercare planning helps solidify the work of recovery by creating a strategy to maintain healthy habits outside of treatment.
Recovery at our center is made possible with a variety of healing amenities. Treatment options may vary from center to center, but services and programs typically include:
Medication management
Individual and group therapy
Treatment for co-occurring disorders
Cognitive behavioral therapy (CBT)
Dialectical behavioral therapy (DBT)
Rejuvenating recreational amenities, including a gym, pool and basketball court
Reflective activities like meditation, yoga and journaling
Teletherapy
Related Topic: Teen marijuana use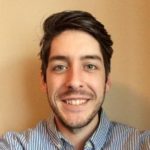 Editor – Jonathan Strum
Jonathan Strum graduated from the University of Nebraska Omaha with a Bachelor's in Communication in 2017 and has been writing professionally ever since.
Read more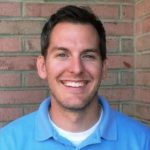 Medically Reviewed By – Eric Patterson, LPC
Eric Patterson is a licensed professional counselor in the Pittsburgh area who is dedicated to helping children, adults, and families meet their treatment goals.
Read more
Sources
---
National Institute on Drug Abuse. "Marijuana Trends & Statistics." January 23, 2020. Accessed June 21, 2020.
Drake, Bruce. "Marijuana Use Increased Over the Last Decade." Pew Research Center, April 17, 2013. Accessed June 21, 2020.
National Institute on Drug Abuse. "Is Marijuana Addictive?" April 2020. Accessed June 21, 2020.
Hall, Wayne. "Long-term Marijuana Use and Cognitive Im[…]rment in Middle Age." JAMA Network, March 2016. Accessed June 21, 2020.
Hill, Kevin. "Minimal Physical Health Risk Associated […]—But Buyer Beware." JAMA Network, June 7, 2016. Accessed June 21, 2020.
Medical Disclaimer
The Recovery Village aims to improve the quality of life for people struggling with substance use or mental health disorder with fact-based content about the nature of behavioral health conditions, treatment options and their related outcomes. We publish material that is researched, cited, edited and reviewed by licensed medical professionals. The information we provide is not intended to be a substitute for professional medical advice, diagnosis or treatment. It should not be used in place of the advice of your physician or other qualified healthcare providers.