Many people who are dependent on Klonopin often wonder where they can turn to address their substance use disorder. Treatment programs and rehab are available.
Klonopin, also known by the generic name clonazepam, is a prescription medication approved to treat panic disorder and seizures, but also may be used to treat other conditions. It belongs to an addictive class of medications called benzodiazepines. Klonopin addiction can be a challenging aspect of a person's life, and many people who are dependent on the drug often wonder where they can turn to address their substance use disorder.
Fortunately, there are ways to help reduce or eliminate Klonopin usage through substance abuse treatment programs and rehabilitation centers. This type of program can help people understand the causes of their substance use disorder and learn how to live in recovery, long after therapy ends.
How is Klonopin Addiction Treated?
At professional treatment facilities, rehabilitation programs are individualized to meet each client's needs. However, there are a few common steps along the way.
The first step in the rehabilitation process is uncovering the specifics of a client's Klonopin addiction and any underlying co-occurring disorders.
Once the evaluation completes, the patient is sent to a medical detox program to remove the toxins from the body safely. During the detoxification process, patients might receive medications to block or mitigate certain withdrawal symptoms. Since each patient is different, the use of medications depends on multiple factors, including:
Level of Klonopin dosage
How long the patient was addicted to Klonopin
The patient's age
Whether the patient was addicted to other substances
Facility staff also might use the tapering-off method to reduce the Klonopin dosage slowly. The use of this method varies on how long clients were addicted to Klonopin and the potency of the doses they were taking before starting the detoxification process.
Many of the physical withdrawal symptoms often subside once the drug leaves a person's system. However, some symptoms could persist, such as psychological ones, which is why continuing the rehab process beyond detoxification is important. The safest and most successful way to complete rehab is with the assistance of a credible rehabilitation center.
Recovery from Klonopin addiction often relies on a solid foundation through detoxification and therapy sessions, the latter of which usually begin during inpatient rehabilitation.
Types of Rehab for Klonopin Addiction
Rehab for Klonopin addiction can occur in the inpatient or outpatient setting. Choosing which one is right for you depends on your unique situation. Both methods of treatment work for different people so understanding what they offer is beneficial to the success of treatment.
Inpatient Rehab for Klonopin Abuse
People suffering from drug addiction can often benefit if they are removed from negative home environments or social circles. Inpatient rehab can provide a haven that is away from potentially harmful influences. It may also the most medically safe way to treat Klonopin addiction if detoxification is required.
During inpatient rehabilitation, patients can live at a treatment facility and interact with doctors, nurses or therapists daily. Patients may also receive 24-hour care to address any issues, including psychological withdrawal symptoms and cravings that might persist following detoxification.
Some locations offer exercise gyms, basketball and volleyball courts, yoga therapy sessions and other activities. Additional aspects of inpatient Klonopin addiction rehabilitation generally include:
Comprehensive evaluation and treatment planning
24-hour nursing care
Medication management
Meetings with a psychiatrist
Aftercare and discharge planning
Inpatient rehab is one of the more intensive parts of the rehabilitation process. While it is not required — some clients elect to skip straight to outpatient rehab — it is recommended and often leads to a stronger recovery.
Outpatient Rehab for Klonopin Abuse
Outpatient rehab for Klonopin addiction offers many of the same aspects as inpatient rehabilitation, but the main difference is that the client is not living full time at one of the treatment centers. Clients can live at home and continue managing day-to-day responsibilities, or they can live with family or friends. Their lives, for the most part, exist how they were before beginning detoxification. Patients can continue attending school or work, taking care of family members and completing house chores.
Outpatient rehabilitation can include daily or weekly treatment schedules, including meeting with counselors for individual sessions or attending group therapy. The specific schedule depends on the individual needs of each patient.
Dual Diagnosis Treatment
Dual diagnosis is the combination of a substance use disorder with a mental illness, such as anxiety or depression. When someone has a dual diagnosis, they have two separate disorders and need treatment plans for each. While these diagnoses are separate, and often require distinctly different medical assistance, their treatment can be intertwined with one another.
Such is often the case for Klonopin, which is commonly prescribed to treat panic attacks. Aside from building a dependency for Klonopin due to a prescription, some people attempt to self-medicate their health issues. This attempt often leads to unnecessarily large dosages and a severe Klonopin addiction may develop. Since mental illness and Klonopin addiction can be tied together, uncovering the multiple disorders is important to achieve a successful recovery.
Types of Therapies to Expect During Rehab
Therapy is often broken down into two categories, group and individual.
Individual therapy involves one-on-one sessions, usually about an hour in length with a psychologist, psychiatrist or therapist. Topics of discussion may include:
Rehab progress
Obstacles to recovery
Cravings and withdrawal
Coping skills
Goal setting
These sessions are a collaborative process where the therapist and client work together through the stages of recovery. Through motivational interviewing, the two work together to build the client's self-esteem and improve the desire to recover.
Group therapy is also an effective component of a Klonopin rehab program. In group therapy settings, a counselor leads a conversation with a group of patients, fostering openness and encouraging them to share their experiences with drug addiction. Group therapy often continues beyond a formal rehabilitation program because people in recovery can find solidarity and support from their peers who are undergoing similar challenges.
Types of group therapy include:
Support groups
Educational sessions
Cognitive behavioral groups
Skill groups
Experiential groups
Treatment facilities can provide patients with alternative, recreational therapies. Depending on the facility, these therapies include:
Holistic practices can also be helpful during Klonopin rehab for patients struggling with co-occurring disorders such as anxiety or depression.
How Long is Klonopin Rehab?
Typically, inpatient rehab lasts between 30 and 45 days, but the specific length varies as treatment is individualized for each patient. Even when onsite rehab is over, the path to recovery is just beginning. Before a patient completes a treatment program, they work together with the treatment team to map out the next steps in the recovery process and proceed with aftercare planning.
Ongoing Recovery for Klonopin Addiction
Aftercare programs help clients return to their communities and begin their substance-free life. The goal is to maintain engagement in recovery when transitioning from rehab while refraining from substance use. Treatment professionals help clients during the inpatient stay to identify the tools and skills needed to be successful after leaving the program. This plan may include:
Therapy and counseling
Connection with a case manager
Relapse prevention therapy
Outpatient recovery services
Sober living homes
Development of a support network
How to Find the Right Rehab for Klonopin Addiction
If you or a loved one live with Klonopin addiction, help is available. Many people have found ways to cope with their substance abuse disorder through the help of a reputable treatment center. The Recovery Village understands the struggle associated with drug addiction. Calling The Recovery Village and speaking with a knowledgeable representative can help you or a loved achieve a happier and healthier life. Take the first steps toward recovery, today.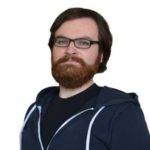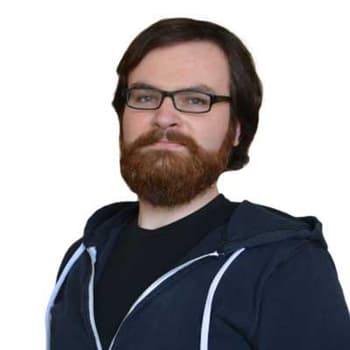 Editor – Thomas Christiansen
With over a decade of content experience, Tom produces and edits research articles, news and blog posts produced for Advanced Recovery Systems.
Read more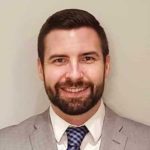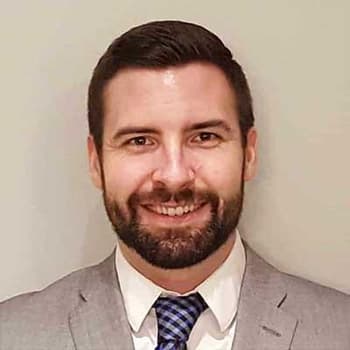 Medically Reviewed By – Nathan Jakowski, PharmD
Nate Jakowski is a clinical pharmacist specializing in drug information and managed care. He completed his Doctor of Pharmacy degree at the University of Wisconsin.
Read more
Medical Disclaimer
The Recovery Village aims to improve the quality of life for people struggling with substance use or mental health disorder with fact-based content about the nature of behavioral health conditions, treatment options and their related outcomes. We publish material that is researched, cited, edited and reviewed by licensed medical professionals. The information we provide is not intended to be a substitute for professional medical advice, diagnosis or treatment. It should not be used in place of the advice of your physician or other qualified healthcare providers.