Dimenhydrinate is an over-the-counter drug with abuse potential. Dimenhydrinate addiction is treated similar to prescription medication abuse.
Dimenhydrinate is an over-the-counter antihistamine drug used to treat motion sickness. The drug contains two active ingredients: diphenhydramine and 8-chlorotheophylline (8-CT).
Diphenhydramine is the primary ingredient in dimenhydrinate and helps prevent motion sickness. On its own, diphenhydramine is sold as the antihistamine Benadryl. Benadryl attaches to histamine H1 receptors on the surface of cells in the stomach and nervous system. Attaching to H1 receptors lowers the levels of histamine, which is a chemical signal in the body linked to allergic reactions but also nausea and vomiting.
The second ingredient, 8-CT, is a stimulant similar to caffeine. It is added to dimenhydrinate to counteract the drowsiness caused by diphenhydramine. Diphenhydramine lasts longer in the body than 8-CT, so the net effect of dimenhydrinate is sleepiness. Some drugmakers market it as a non-drowsy substance, but that is not true.
Dimenhydrinate abuse can cause hallucinations, euphoria, and relaxation. Someone abusing the drug must take a lot more (about 15-25 tablets) than the amount that is advised on the package.
How Is Dimenhydrinate Addiction Treated?
Dimenhydrinate abuse is relatively uncommon because diphenhydramine makes people so tired. The amount someone takes to abuse the drug can put them to sleep overnight with the effects lingering for several days.
The drug is obtained without a prescription at any pharmacy or drugstore. Look for signs of dimenhydrinate abuse like empty pill bottles and grogginess.
Dimenhydrinate abuse is treated like any other substance use disorder involving prescription drugs. The basic outline is of dimenhydrinate rehab includes:
Detox: Detox is how the drug leaves the body, and medical detox is usually the first step of any rehab program. The body has natural mechanisms to remove foreign substances and return to a healthy state of functioning. Dimenhydrinate has a half-life of about nine hours. Therefore, the drug stays in the body for about two days before the body can eradicate it. For people heavily abusing dimenhydrinate, detox can last longer than two days.
Withdrawal and medical treatment: Dimenhydrinate withdrawal symptoms are reported to last about seven to 10 days. Withdrawal symptoms may include diarrhea, irritability, tremors, headache, and insomnia or sleepiness. Medical treatment will include management of tremor, appetite and sleep status depending on the severity of withdrawal symptoms.
Therapy: Dimenhydrinate addiction treatment will probably not require therapy, but therapy is more likely if multiple substances were abused. Addiction to this substance may start because the person needed prolonged treatment and developed a physical dependence on the drug, not because of an initial drug-seeking behavior.
Long-term support: Addiction is a disease, so treatment may be lifelong. If the treatment team determines that the person is at a high risk of relapse, they may be enrolled in aftercare support programs that could include 12-step therapy and follow-up medical appointments.
Types of Rehab for Dimenhydrinate Addiction
For dimenhydrinate addiction alone, rehab treatment is probably not necessary. However, if multiple substances like heroin or cocaine are involved, drug rehab becomes much more likely.
Inpatient Rehab for Dimenhydrinate Abuse
Inpatient treatment is the most intensive type of drug rehab treatment. Treatment occurs in a residential facility, and the person entering treatment lives there for a period. Clients pause work or school and participate in full-time treatment during inpatient.
The advantages of inpatient treatment include the removal of negative influences, a dedicated treatment team, and individualized support.
Disadvantages of inpatient treatment are the high cost, taking time off work or school and temporarily moving away from home to live at a rehab center during inpatient.
Outpatient Rehab for Dimenhydrinate Abuse
Outpatient treatment is not as structured as inpatient care, so it may be less effective in severe or complicated cases of addiction. For people who haven't struggled with drug abuse for a long time or have few risk factors for relapse, outpatient treatment is usually a solid option and allows for less disruption to work and home life than residential treatment would.
The advantages of outpatient treatment are a lower cost, more autonomy for the patient and not having to pause or leave one's everyday life.
Disadvantages are that relapse rates can be higher because treatment is less structured and medical treatment is not as available during a medical emergency.
Dual-Diagnosis Treatments
A dual diagnosis is made when someone struggles with the co-occurring conditions of both a drug addiction and a mental health condition. Someone with a dual diagnosis requires psychiatric care along with addiction treatment.
For example, someone with bipolar disorder who abuses dimenhydrinate may have hallucinations from both the drug and their bipolar disorder. A trained clinician must be able to identify where the symptoms are coming from to give the best treatment.
Types of Therapies to Expect During Rehab
What can someone expect when they enter rehab for drug addiction? Each program is different and the right program for someone depends on their needs and the type of drug addiction they face.
If you or a loved one enter treatment for addiction, do so with an open mind and willingness to change. Treatment will only work if you participate fully in the program.
Group Therapy
Group therapy is a helpful treatment for anyone who struggles with drug abuse, including people with dimenhydrinate addiction. An example set of rules for a group therapy setting is:
Do not use drugs or alcohol before coming to the group meeting
Do not talk about group members who aren't there
Complete homework assignments and bring them into the group
Group sessions are usually 60-120 minutes in length and are with a small group of participants who talk about their experiences with drugs or alcohol. If group therapy is part of a rehab program, participation is typically mandatory and helps facilitate mental and emotional healing from addiction.
Individual Therapy
Each program is designed to meet individual needs. Some components of a successful treatment program might include:
Acupuncture
Art therapy
Meditation
Music therapy
Talk therapy
Yoga
How Long Is Dimenhydrinate Rehab?
The length of dimenhydrinate rehab depends on how severe the addiction is and whether other drugs were involved. Treatment can last anywhere from a few weeks to several months. Rehab is meant to last no longer than a few months, but long-term outpatient support and aftercare planning may follow.
The length of time a client stays in each rehab program (like detox, inpatient and outpatient) depends on their progress in rehab and whether they are physically and mentally stable. Inpatient and residential treatment facilities treat clients for about the same length of time, while outpatient treatment lasts longer but it less intensive.
In any case of drug abuse and addiction, consider that addiction is a long-term disease that may require lifelong treatment and support. Recovery is lifelong.
Ongoing Recovery for Dimenhydrinate Addiction
A good rehab facility for dimenhydrinate addiction will be accredited and offer aftercare planning that helps clients take their next steps in recovery after treatment ends. Continued support for people in recovery from dimenhydrinate addiction can include aftercare steps like:
Follow-up appointments with local medical professionals
Counseling appointments with local therapists
Recommendations for nearby support groups
How to Find the Right Rehab for Dimenhydrinate Addiction
The right rehab center for someone who struggles with dimenhydrinate will depend on factors like:
Whether they struggle with other drugs or alcohol abuse
If they have a co-occurring mental health condition
If they want to go to an accredited facility
If they're willing and able to travel for treatment
If they have health insurance coverage that can help pay for rehab
Visit the following websites to learn about The Recovery Village's network of drug and alcohol rehabilitation facilities. Call today for admissions. Each center is ready to help people learn how to cope with their addiction and uncover the root causes for their substance use disorder.
Orlando Recovery Center: A premier rehabilitation facility in Orlando, Florida that helps individuals recover from addiction and substance use disorders. The center also offers the opportunity to treat co-occurring disorders.
The Recovery Village Columbus: Located in Ohio, this facility provides inpatient, outpatient and aftercare treatment for people looking to begin detox. The center provides individualized plans to help patients through recovery while addressing their unique co-occurring disorders or any setbacks that may happen during recovery.
The Recovery Village Palmer Lake: In Colorado, this facility offers inpatient, outpatient and intensive outpatient treatment for individuals looking to kick-start their journey to recovery.
The Recovery Village Ridgefield: Located right in southern Washington, this facility provides patients with outpatient and aftercare programs. Just 20 minutes outside of Portland, this facility assists individuals who are ready to begin treatment.
The Recovery Village: In Umatilla, Florida, this is a rehabilitation facility that provides resources for individuals seeking drug and alcohol treatment. There are inpatient, outpatient, intensive outpatient and partial hospitalization treatment programs available for those suffering from Ambien addiction.
IAFF Center of Excellence: Specializes in assisting firefighters who struggle with behavioral health problems and addiction. Members can enter the recovery process sooner so they can return back to work as quickly as possible. Inpatient, partial hospitalization and intensive outpatient programs are all available at this facility, where patients can address their Ambien addiction in a safe, supportive environment.
Denver Mental Health & Counseling: Denver Mental Health and Counseling by The Recovery Village is a physician-led outpatient center specializing in evidence-based addiction and mental health treatments, offering services such as TMS, IOP, and personalized care for both ongoing and new patients, dedicated to fostering long-term recovery and overall well-being.
The Recovery Village Palm Beach at Baptist Health: The Recovery Village Palm Beach at Baptist Health is a premier physician-led treatment center in South Florida, offering a comprehensive spectrum of services from medical detox to outpatient programs for alcohol, drug, and co-occurring mental health conditions, with a commitment to rejuvenating lives, families, and communities, and facilitating same-day admissions.
The Recovery Village Atlanta: Located in Roswell just outside downtown Atlanta, is a 62-bed physician-led treatment facility offering a comprehensive range of services, from medical detox to outpatient care, specializing in alcohol, drug, and co-occurring mental health conditions, dedicated to transforming lives, families, and communities throughout Georgia.
The Recovery Village Kansas City: The Recovery Village Kansas City, an 80-bed facility in Raytown just 10 miles from downtown, offers a comprehensive range of evidence-based treatments for addiction and mental health conditions, overseen by physician leaders, and is dedicated to revitalizing lives, families, and communities throughout the Midwest.
The Recovery Village Cherry Hill at Cooper Health: The Recovery Village Cherry Hill at Cooper, situated just 20 minutes from Philadelphia, is a leading rehab facility in South Jersey providing comprehensive, evidence-based addiction and mental health treatments, ranging from medical detox to teletherapy, with a dedicated team committed to guiding adults on their path to lifelong recovery.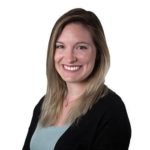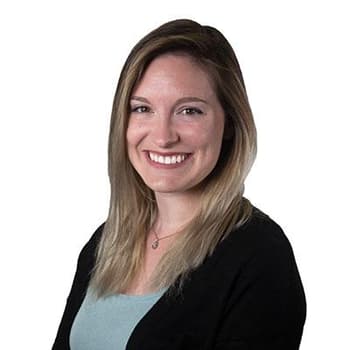 Editor – Camille Renzoni
Cami Renzoni is a creative writer and editor for The Recovery Village. As an advocate for behavioral health, Cami is certified in mental health first aid and encourages people who face substance use disorders to ask for the help they deserve.
Read more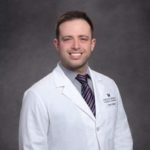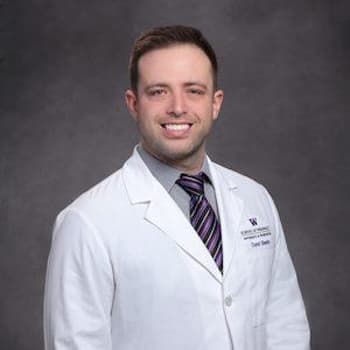 Medically Reviewed By – Dr. Conor Sheehy, PharmD, BCPS, CACP
Dr. Sheehy completed his BS in Molecular Biology at the University of Idaho and went on to complete his Doctor of Pharmacy (PharmD) at the University of Washington in Seattle.
Read more
Medical Disclaimer
The Recovery Village aims to improve the quality of life for people struggling with substance use or mental health disorder with fact-based content about the nature of behavioral health conditions, treatment options and their related outcomes. We publish material that is researched, cited, edited and reviewed by licensed medical professionals. The information we provide is not intended to be a substitute for professional medical advice, diagnosis or treatment. It should not be used in place of the advice of your physician or other qualified healthcare providers.