Although most states allow private and public insurance to cover telehealth and teletherapy, the rules vary. Patients can verify what is covered before deciding on a provider.
As technology advances, online telehealth services are becoming a more effective and convenient way of receiving therapy. People interested in exploring teletherapy options may have questions like, "Is teletherapy covered by insurance?" Currently, the status of telehealth insurance coverage varies greatly by plan, diagnosis and state. Still, many telehealth services are covered by major private and public insurances.
Online Therapy Insurance Coverage and Reimbursement
Insurance coverage for online is a complicated issue. A person's state, insurance provider, telehealth provider and treatment plan can all influence what is covered. Treatments in some states can be eligible for full coverage, while others are only eligible for telehealth reimbursement or not at all. Because of these differences, it is essential to contact your insurance provider to confirm your specific plan's benefits, requirements and allowances.
The availability of telehealth insurance coverage often depends on:
Patient setting. Where is the person receiving services? Some states will allow the person to be at home or school, while other states require the client to be in an office setting.
Technology used. Telehealth technology includes voice and video chat in real time, as well as remote patient monitoring and options to record and send messages. Some states and companies allow all these options, while others require telehealth to occur in real time.
Provider type. Who can perform these telehealth services for people with addictions and substance use disorders? The most common mental health professionals eligible for telemedicine are psychiatrists, psychologists, nurse practitioners and licensed mental health professionals.
Specific insurance. Coverage will vary greatly by company and plan.
All of these areas must meet the standards for insurance coverage. If any are lacking, the insurance company may deny services and require the client to pay the entire amount due for services.
Teletherapy Coverage By State
As of 2019, every U.S. state and the District of Columbia has adopted policies to approve and expand coverage for teletherapy services. Even with the changes, though, wide gaps still exist between states and different providers.
According to the Center for Connected Health Policy, all states permit some for teletherapy payments from public health companies like Medicaid. People in 41 states are eligible for teletherapy services with private insurance. The remaining nine states only allow telehealth services with public insurance coverage. Those states are:
Alaska
Alabama
Idaho
North Carolina
Pennsylvania
South Carolina
West Virginia
Wisconsin
Wyoming
Remember, telehealth is an evolving and rapidly-changing topic. As telehealth becomes more widely used, states may continue to update regulations surrounding these services to reflect new technologies and the changing needs of patients. The need to stay at home during the coronavirus (COVID-19) outbreak is one trend that may influence the future availability of online therapy options.
Paying for Online Therapy without Insurance
Interested people may be able to pay for online therapy with no insurance, but they should practice caution to receive quality treatment. While insurance companies can restrict treatment options, they can also help to regulate and standardize services, which protects the client.
Many online therapy options will offer pay-per-session fees for those without insurance or those seeking extra flexibility outside of the constraints of their insurance plans. People considering this route should be sure to get detailed information about the credentials of their providers, costs and services before beginning treatment. Make sure your chosen telehealth provider works with licensed professionals with the education and experience to address your mental health needs.
Verifying Teletherapy Insurance Coverage
Even though the process of identifying teletherapy insurance coverage and finding online counseling that accepts insurance may seem challenging, it is quite simple. One path is to simply contact your insurance company by calling the number on the back of your card to inquire about online and telehealth coverage and ask for a list of available providers.
For those interested in receiving high-quality teletherapy services for substance abuse and co-occurring mental health conditions, the Nobu app can help! It is free and for anyone that is looking to reduce anxiety, work through depression, build self-esteem, get aftercare following treatment, attend teletherapy sessions and so much more. Download the Nobu app today!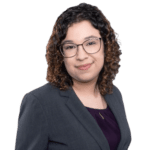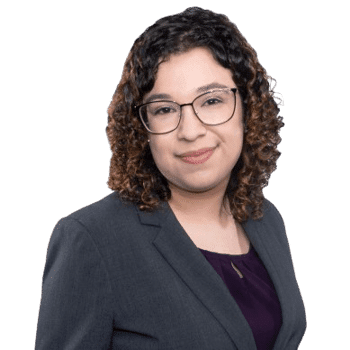 Editor – Melissa Carmona
Melissa Carmona puts years of writing and editing experience to work helping people understand substance abuse, addiction and mental health disorders.
Read more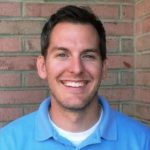 Medically Reviewed By – Eric Patterson, LPC
Eric Patterson is a licensed professional counselor in the Pittsburgh area who is dedicated to helping children, adults, and families meet their treatment goals.
Read more
Sources
---
Center for Connected Health Policy. "State Telehealth Laws & Reimbursement Policies." The National Telehealth Policy Resource Center, Fall 2019. Accessed April 4, 2020.
Wicklund, Eric. "ATA Releases 2019 Update of State-by-State Telehealth Report Cards." mHealth Intelligence, July 19, 2019. Accessed April 4, 2020.
Medical Disclaimer
The Recovery Village aims to improve the quality of life for people struggling with substance use or mental health disorder with fact-based content about the nature of behavioral health conditions, treatment options and their related outcomes. We publish material that is researched, cited, edited and reviewed by licensed medical professionals. The information we provide is not intended to be a substitute for professional medical advice, diagnosis or treatment. It should not be used in place of the advice of your physician or other qualified healthcare providers.