Telehealth, teletherapy, and other versions of online therapy offer numerous benefits to the client, which could result in longer periods of recovery.
Telehealth, telemedicine and teletherapy can treat a range of mental health and substance use disorders. Although their use is not new, there is an increased interest surrounding these services as technology becomes more capable and reliable. Someone looking to modify or improve their substance use treatment should consider the role online therapy could play in their recovery.
8 Benefits of Teletherapy
Teletherapy may not be the perfect form of treatment for everyone, but the number of benefits associated with it is growing. Some of the most significant benefits of online and phone therapy options include:
Licensed Professionals: Many states require professionals practicing telehealth to hold active licenses in their client's state. Licensing boards verify the provider has the combination of education and professional experience to be considered a competent therapist. Licensed therapists must also continue educating themselves to ensure up-to-date knowledge of therapy techniques. Make sure the online therapy provider you use works with licensed professionals.
Convenience: Perhaps the most significant benefit to teletherapy is convenience. No longer does someone have to interrupt their day, get dressed, fight traffic, and waste time in a waiting room to receive therapy. Now they can meet with a trained professional from the comfort of their own home, at a time that fits their schedule.
Accessibility: Many people have too few options when it comes to their mental health and substance use care. Either the services are too far away, or they are not satisfied with the available providers. Some people may benefit from therapy that addresses their experiences as veterans, women or members of the LGBTQ community. With teletherapy, people have greater access to therapists who can meet their specific needs, regardless of their location. Increased access may result in a better therapist match and better long-term results for the client.
You Can Start Therapy Right Away: With in-person therapy, a person may have to wait days, weeks or even months before attending their first appointment. When symptoms are high or the risk of relapse is significant, speed is essential. Some teletherapy professionals will offer same-day sessions so treatment can start immediately. Starting therapy right away can capitalize on motivation and limit the use of negative coping skills while waiting.
Flexible Scheduling: Most therapists and mental health service providers offer limited times during evenings or weekends for appointments, which may severely limit people who work full-time or need to provide childcare. These people can now access online therapy treatment during the days and times that fit their lifestyle.
Individual or Group: Teletherapy treatments are not limited to individual sessions. Group therapy options are also available. With group therapy sessions, a person can connect with people who have similar struggles and situations. Group sessions may offer a level of community, support and encouragement that cannot be found in individual, face-to-face sessions with a therapist.
Various Forms of Communication: Text messages, phone conversations, email, video conferencing and chat rooms are all types of communication telehealth services currently use. Telehealth offers the freedom and flexibility to choose the most appropriate form of communication. In-person counseling usually limits communication to brief phone calls and in-office appointments.
Security: With teletherapy, security comes at two levels. First, individuals can maintain their privacy around their neighbors and coworkers by completing sessions at home. Second, many telehealth providers will go to great lengths to keep their client's information safe, including meeting HIPAA regulation standards and encrypting data.
Like other forms of treatment, there are drawbacks to telehealth and online therapy for some people. In most cases, though, the pros outweigh the cons.
Is Online Therapy Effective?
Online therapy can be a challenging subject to study as researchers must compare it to in-person therapy as well as no therapy at all. Based on the results of clinical studies and clients' satisfaction, online therapy can be just as effective as in-person, face-to-face psychotherapy.
One study found that clients who completed 18 sessions of cognitive behavioral therapy (CBT) over the phone experienced similar symptom improvements to those who completed them in person. Although both groups reported positive effects of therapy six months after treatment, the face-to-face group had slightly less depression.
One area where the teletherapy group did better was with ending treatment too early. During the study, nearly 33% of face-to-face therapy clients quit the program, while only about 21% of the telephone group stopped attending treatment.
This benefit of teletherapy could be especially helpful in boosting positive outcomes for people in addiction treatment. Since treatment attendance is linked to better symptom management, people with a history of prematurely pulling out of treatment may do well in online counseling.
Deciding If Online Therapy is Right for You
There is no surefire way to determine if online therapy or teletherapy services are right for you or your loved one. To help make the decision, ask yourself:
What stops me from getting treatment?
What situations and stressors interfere with my recovery?
What forms of therapy have been more successful in the past? Why?
What forms of therapy have been a struggle in the past? Why?
Is one type of therapy appealing because it sounds easier or could yield better results?
Are my needs and goals well-suited for teletherapy?
Some types of substance use disorders and stages of recovery are going to be more appropriate for telehealth services than others. Anyone considering telehealth should consult with their treatment and support teams to make an informed decision about future care.
The Nobu app could be a great option for people ready to make a change to teletherapy or other forms of online recovery treatment. Nobu teletherapy programs for addiction and co-occurring mental health conditions deliver effective treatment with added convenience, flexibility and security.
Don't wait another day. Fill out the online form to be matched with a licensed therapist that can help you start your path to recovery.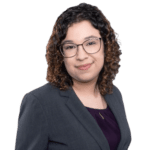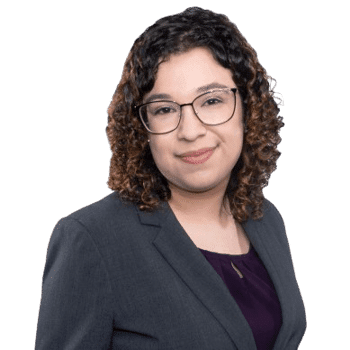 Editor – Melissa Carmona
Melissa Carmona puts years of writing and editing experience to work helping people understand substance abuse, addiction and mental health disorders.
Read more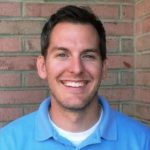 Medically Reviewed By – Eric Patterson, LPC
Eric Patterson is a licensed professional counselor in the Pittsburgh area who is dedicated to helping children, adults, and families meet their treatment goals.
Read more
Sources
---
Substance Abuse and Mental Health Services Administration. "Telehealth: Start-Up and Resource Guide." October 2014. Accessed March 28, 2020.
Molfenter, Todd; Brown, Roger; O'Neill, Andrew; Kopetsky, Ed; Toy, Alexander. "Use of Telemedicine in Addiction Treatme[…]tion Characteristics," International Journal of Telemedicine and Applications, March 11, 2018. Accessed March 28, 2020.
Mohr, D. C.; Ho, J.; Duffecy, J; Reifler, D.; Sokol, L.; Burns, M. N.; Jin, L.; & Siddique, J. "Effect of Telephone-Administered Vs. Fac[…]: A Randomized Trial," Journal of the American Medical Association, June 6, 2012. Accessed March 28, 2020.
Medical Disclaimer
The Recovery Village aims to improve the quality of life for people struggling with substance use or mental health disorder with fact-based content about the nature of behavioral health conditions, treatment options and their related outcomes. We publish material that is researched, cited, edited and reviewed by licensed medical professionals. The information we provide is not intended to be a substitute for professional medical advice, diagnosis or treatment. It should not be used in place of the advice of your physician or other qualified healthcare providers.